Ronan Tynan thrills capacity crowd at St. Mary's in Medina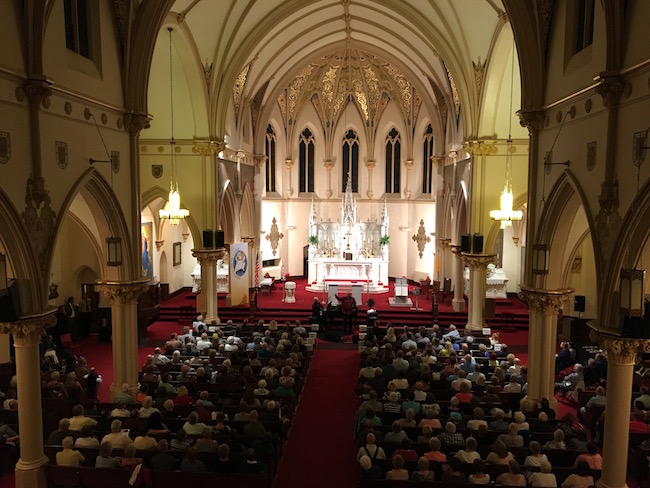 Photos by Tom Rivers
MEDINA – The Orleans Renaissance Group welcomed famed Irish tenor Ronan Tynan to Medina for a performance Saturday at St. Mary's Catholic Church. The concert sold out with 650 in the historic church. Extra chars had to be retrieved from the balcony and other rooms to accommodate everyone.
Tynan's powerful voice filled the church, and he had the audience laughing with some of his stories. He was joined by his accompanist, Bill Lewis.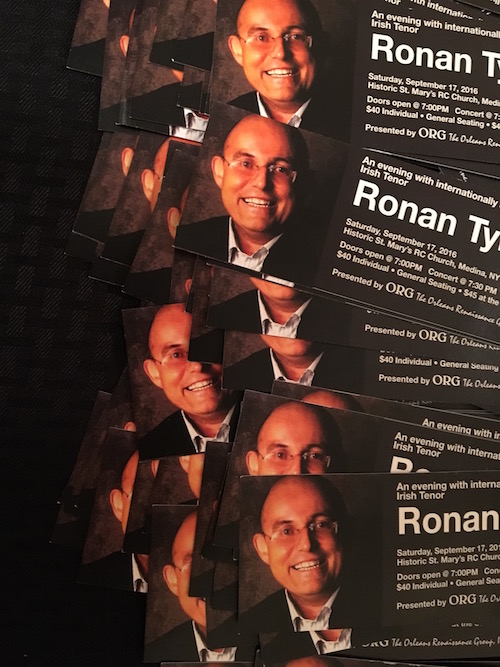 The tickets for Ronan Tynan were popular, drawing many local residents and people outside the area.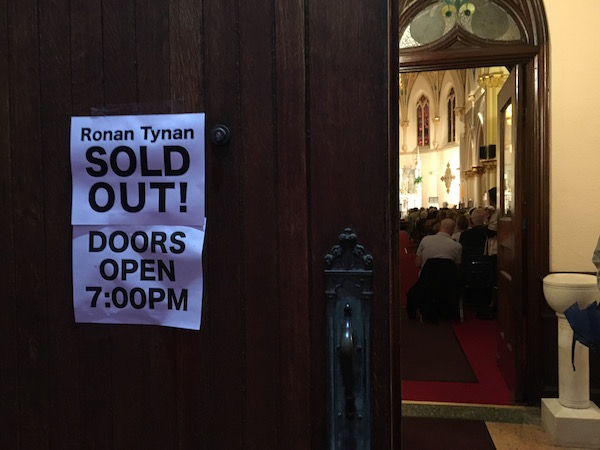 The ORG said it could have sold more tickets for the concert featuring Tynan, a world-class performer who has sung for four U.S. Presidents and as single soloist at the funeral of President Ronald Reagan. He has sung for Pope John Paul II at St. Peter's Basilica and Pope Benedict at the Concert of Hope.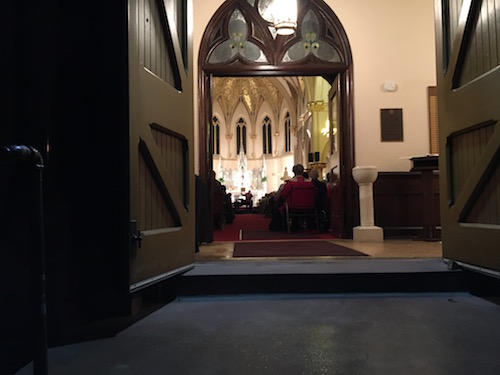 Tynan is pictured as a silhouette in this photo looking through the front doors of the church. Tynan has appeared in concert halls across the United States and internationally. (He can now add St. Mary's, a historic church built in 1902, to the list.) He is a Sony recording artist who has released more than 10 titles, 4 of which have achieved platinum status.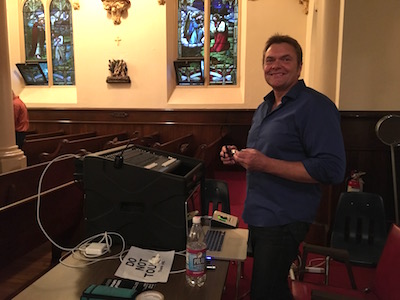 Jan-Mikael Erakare of Erakare Studios in Albion set up the sound system for the concert on Saturday.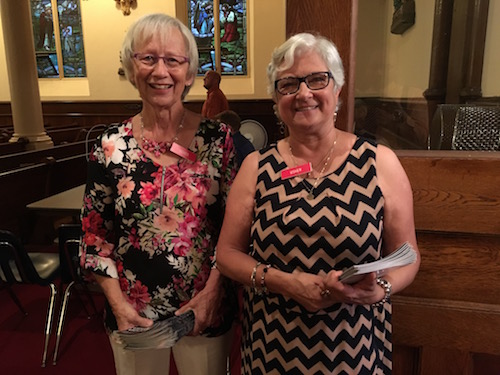 Kathie Valley, left, and Elizabeth Passarell served as ushers at the concert.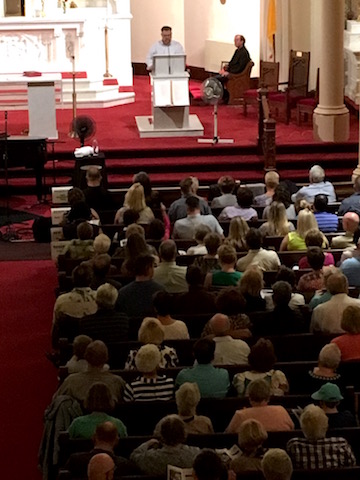 Chris Busch, president of the ORG, welcomes the crowd to the concert. He is joined upfront by the Rev. Daniel Fawls, pastor of St. Mary's and the Holy Trinity Parish.
The Orleans Renaissance Group has been high-profile in recent years for its push to revive the Bent's Opera House on Main Street. The ORG last year also started running a farmers' market on Saturday in the downtown. The ORG's original mission was to bring high-caliber cultural events to Medina. In 2013, the acclaimed group, Anonymous Four, performed in Medina at a concert organized by the Renaissance Group.