Rochester wins its third straight Metro 10 cup versus Buffalo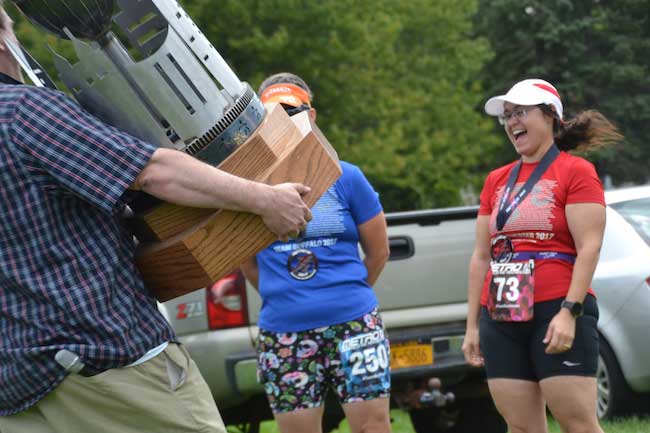 ALBION – Rochester continued to dominant the Metro 10 running race today, taking the third straight title versus runners from Buffalo.
Vickey Beaver, the Rochester team captain, accepts the Metro 10 Cup from race volunteer JT Thomas at Bullard Park today. Marissa Pace, the Buffalo captain, is in blue.
There were 400 runners in the race, the cap for the event, which included 5- or 10-mile options. There were 201 runners for Rochester and 199 for Buffalo.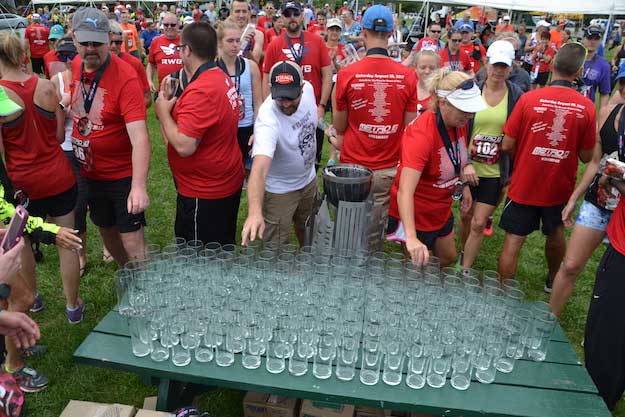 Members of the Rochester team each got a victory glass after Rochester won nine of the 10 categories to determine which metro was the winner.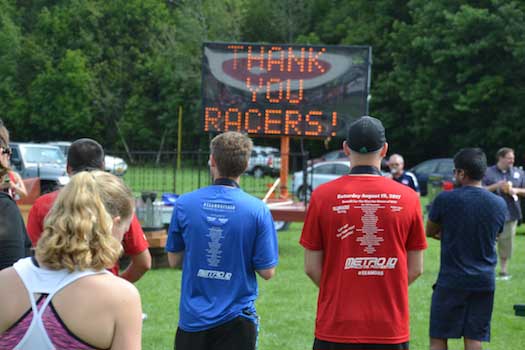 Runners watch an awards celebration where the top 3 in age groups were recognized before the Metro 10 Cup was awarded to culminate the event, which has experienced steady growth, about 30 percent each year since 2015.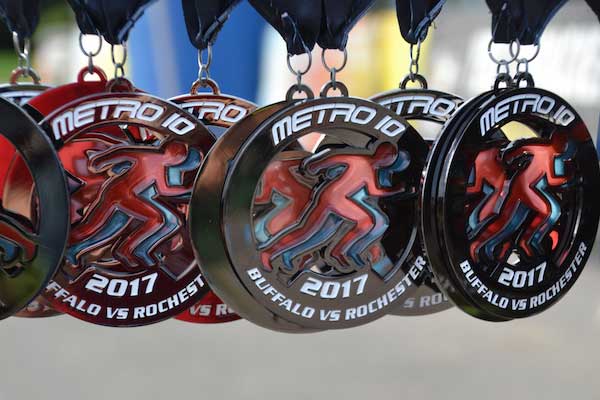 Each finisher received a medal.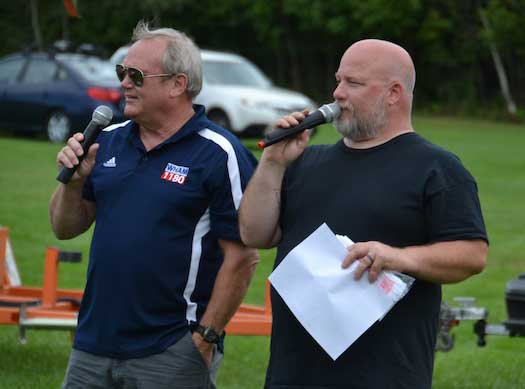 Jim Salmon of WHAM 1180 in Rochester, left, joined race director Thom Jennings in announcing the award winners at the post-race party.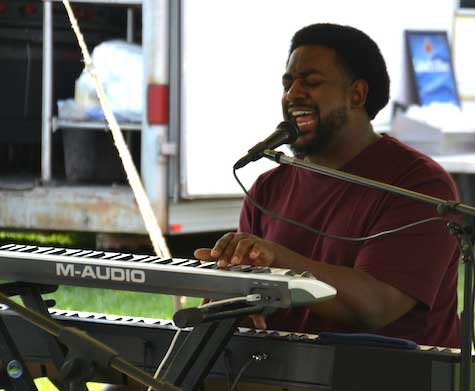 Preach Freedom provided the music during the party at Bullard Park.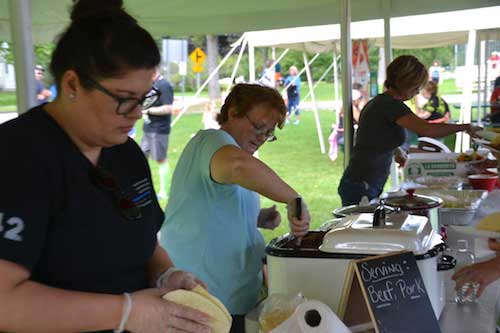 Tracy Jennings, center, serves up tacos to the runners. She is married to Thom Jennings.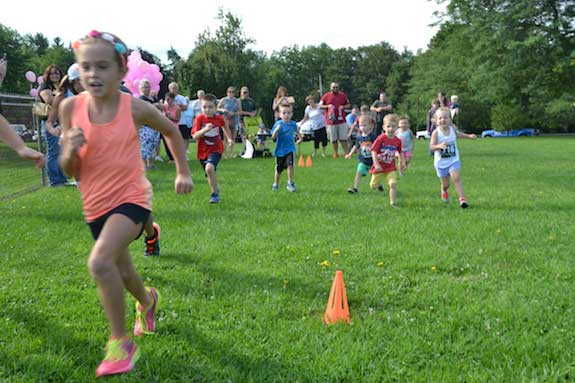 There was also a "Micro 10" race at Bullard for kids.
Orleans Hub will have more on the race later.