Riding in style to school
Elementary students with winning fire safety displays get to ride in fire trucks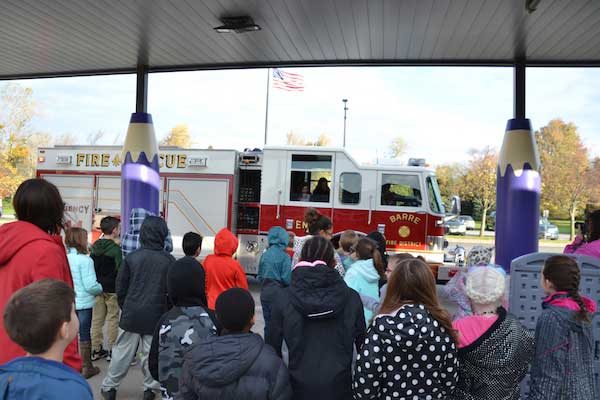 Photos by Tom Rivers
ALBION – A Barre fire truck dropped off a student at the Ronald L. Sodoma Elementary School this morning.
Melodee Sager, a third-grader in Mrs. Sheryl LeBaron's class, was able to ride in the fire truck with her teacher. When they arrived at school, Melodee's classmates came out to greet her.
Elementary students were all encouraged to create fire safety and fire prevention posters or displays. One students from each grade was selected to ride in a fire truck to school.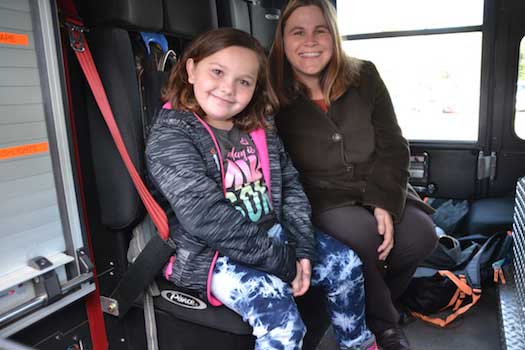 Melodee Sager had fun riding in the fire truck with her teacher, Sheryl LeBaron. Ben Flansburg drove the truck for the Barre Volunteer Fire Company.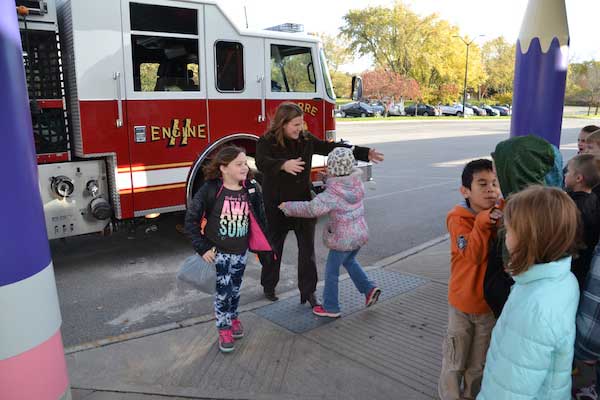 Melodee leaves the truck and Mrs. LeBaron is greeted with a hug by one of her students. Throughout the week, students with winning fire safety displays will be dropped off at school in a fire truck.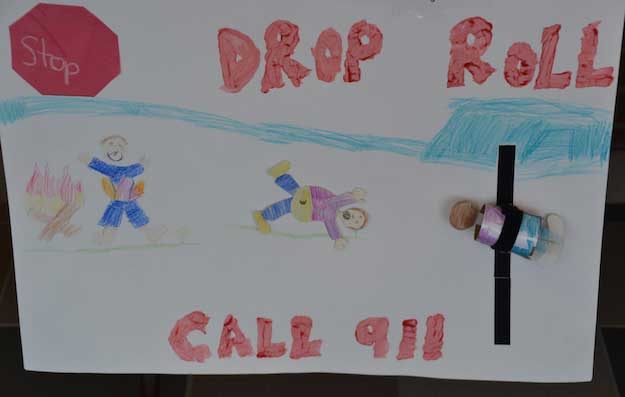 Keira Sidari, a student in Mrs. Werner's second grade class, created this poster, which was picked the best in the second grade.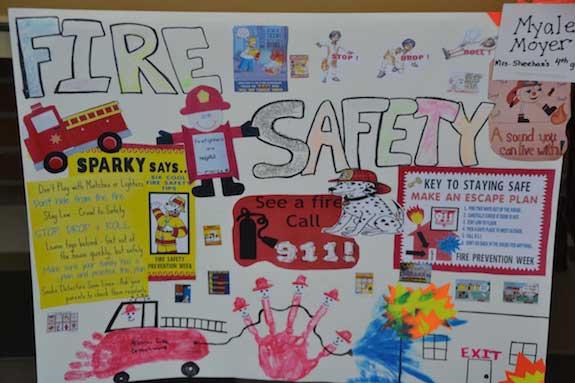 Myalee Moyer, a fourth-grader in Mrs. Sheehan's class, had the winning display for the fourth grade.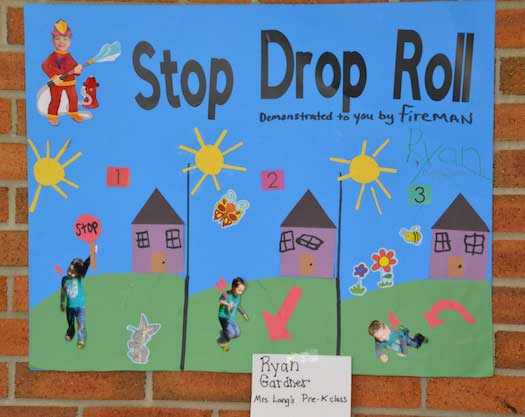 Ryan Gardner's poster was picked the winner of the Pre-K.