Ridgeway home on Bates Road destroyed by fire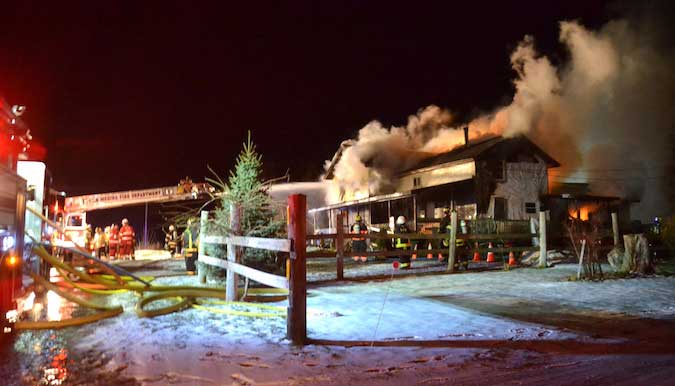 Photos by Tom Rivers
RIDGEWAY – A Ridgeway home was engulfed in flames and destroyed this evening. Firefighters were dispatched to 3358 Bates Rd. at 6:18 p.m. for reports of a structure fire.
Larry and Corina Sword live at the house and weren't injured.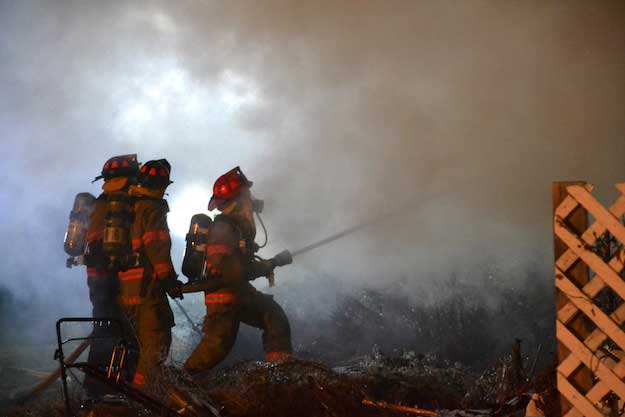 Firefighters from the western battalion – Ridgeway, Lyndonville, Shelby, East Shelby and Medina – all responded to the scene.
Fire investigators were called in to try to determine the cause of the fire.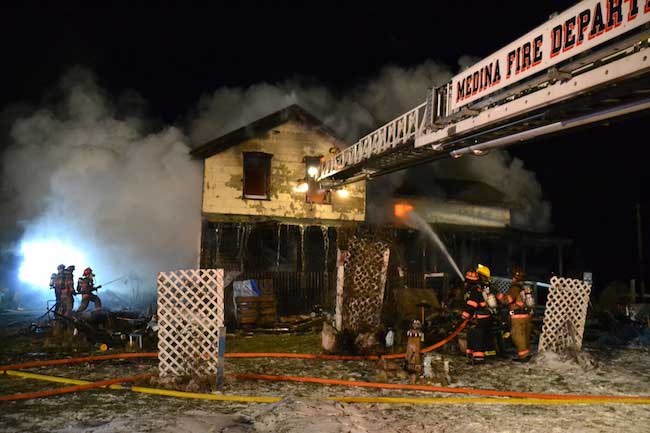 Medina brought its ladder truck to try to put out the flames upstairs in the house while other firefighters worked to put out the fire below.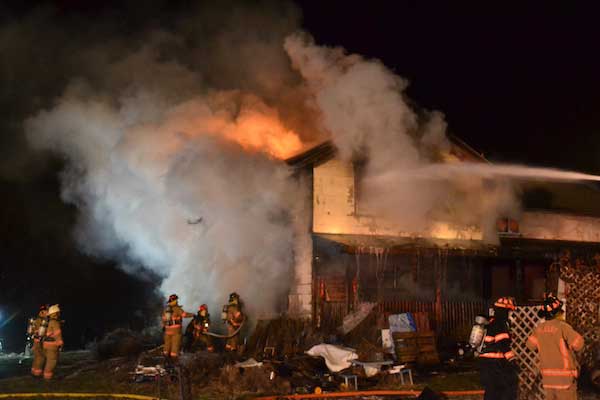 Firefighters try to get the fire under control. It was in the low 20s outside.