Retiring town supervisor praised for 18 years of service to Barre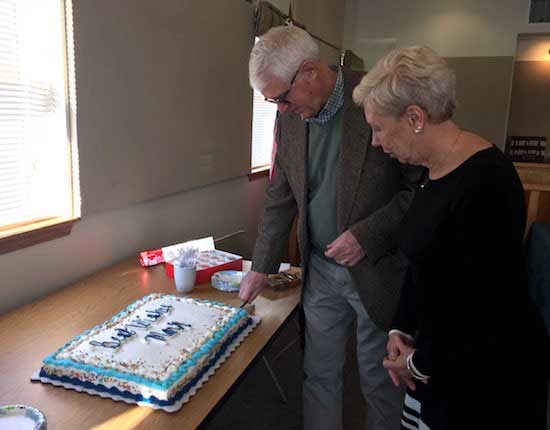 Photos courtesy of Maureen Beach
BARRE – The Town of Barre held a party on Saturday for Mark Chamberlain, who retired on Dec. 31 after 18 years as town supervisor. In the top photo he is shown cutting a cake with his wife Lois by his side.
The celebration was held at the Barre Town Hall. During Chamberlain's tenure as town supervisor, Barre built a new town hall, a new salt storage facility, a new town park and also created four new water districts. Construction of the fourth water district starts today.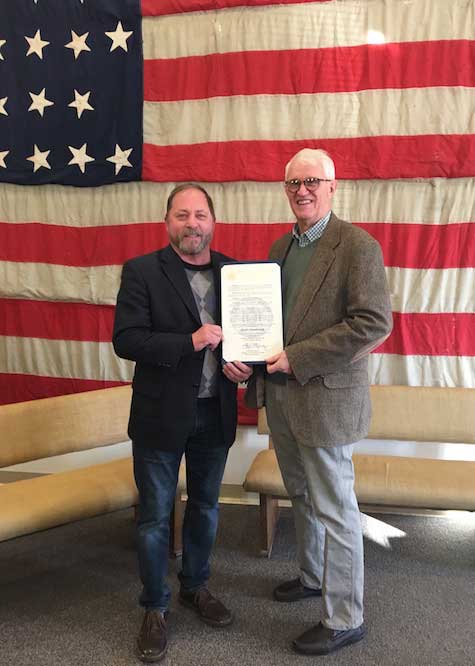 State Assemblyman Steve Hawley presents a proclamation to Chamberlain from the State Assembly for his 18 years as town supervisor.
Chamberlain, a retired chemistry teacher at Albion Central School, served as Barre town supervisor following his career as a teacher.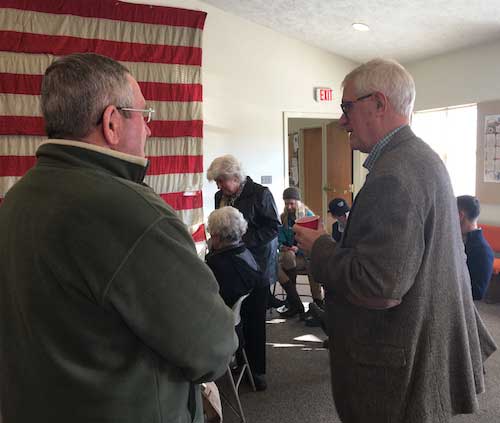 Chamberlain chats with town residents, including Bill Basinait at left.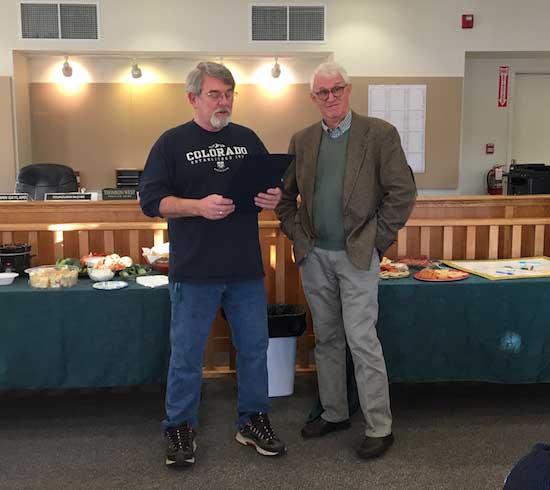 Sean Pogue, the new Barre town supervisor, reads a citation for Chamberlain, thanking him for his service. Chamberlain didn't seek re-election in November. Pogue won a three-way race for town supervisor and took office on Jan. 1.