Resolve, and lingering grief at Sept. 11 memorial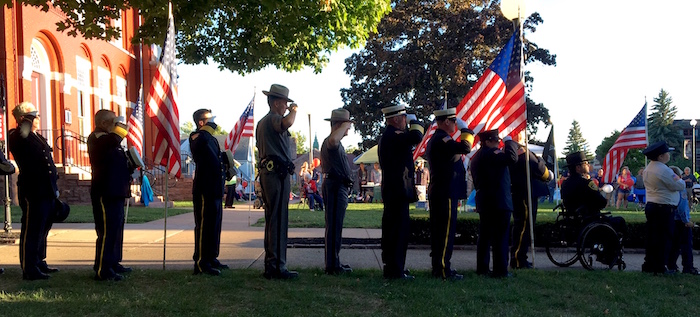 Photos by Tom Rivers
ALBION – Firefighters and police officers from Orleans County salute while an American flag and 9-11 memorial flag are raised during a memorial observance this evening on the Orleans County Courthouse lawn by the Sept. 11 memorial which was dedicated on this date five years ago.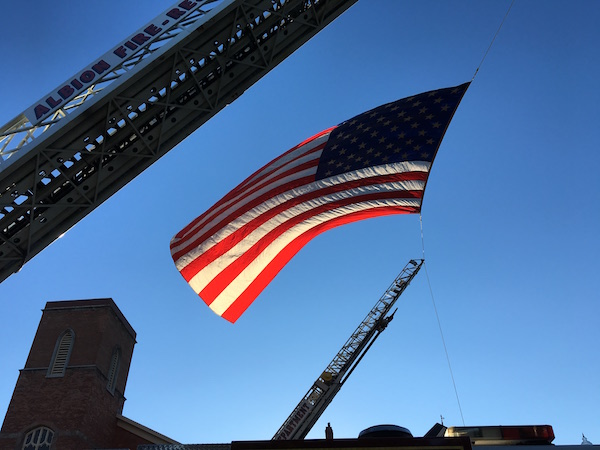 A giant American flag is held high by ladder trucks from the Albion and Medina fire departments. Main Street was closed between State and Park streets for the memorial service at 6 p.m. today.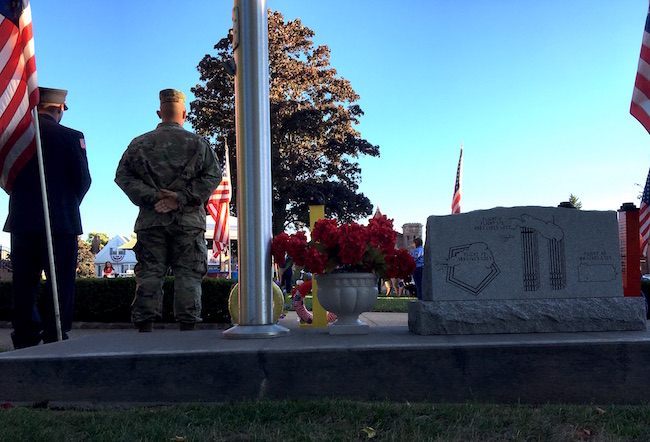 Military personnel, veterans and first responders gathered by the Sept. 11 memorial for the service.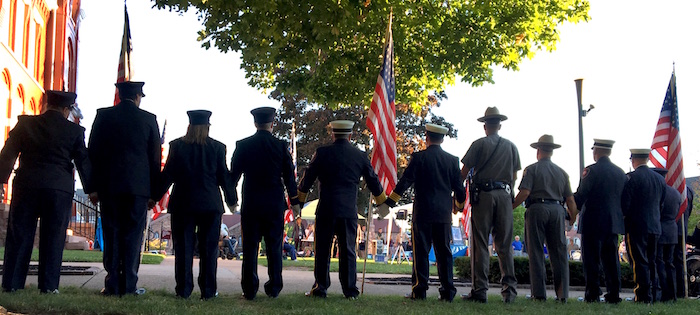 Local first responders hold hands near the end of today's memorial service while Albion firefighter Tim Irwin leads the crowd in singing, "God Bless America."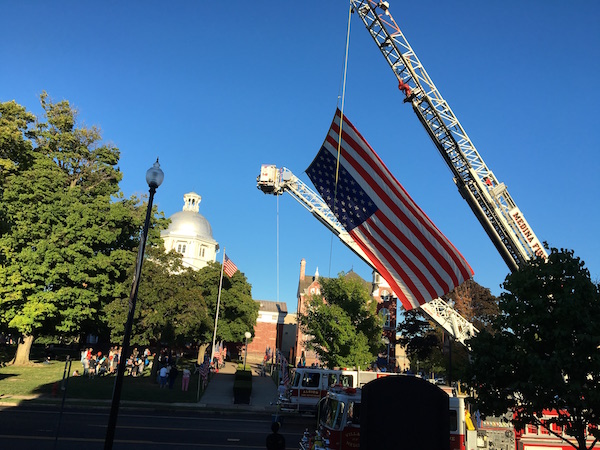 About 100 people attended the service on the courthouse lawn. There was also a memorial service at 10 a.m. today at the Elks Lodge in Albion.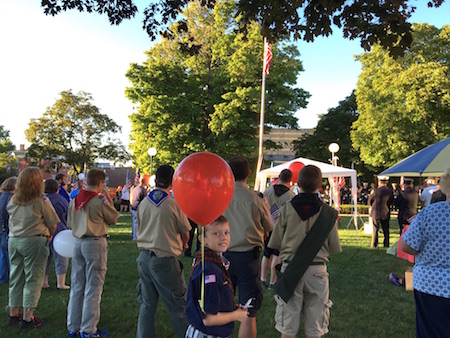 Local Boy Scouts, including 9-year-old Donovan Braley, handed on candles for a vigil. Donovan also has a balloon that was released at the end of the service.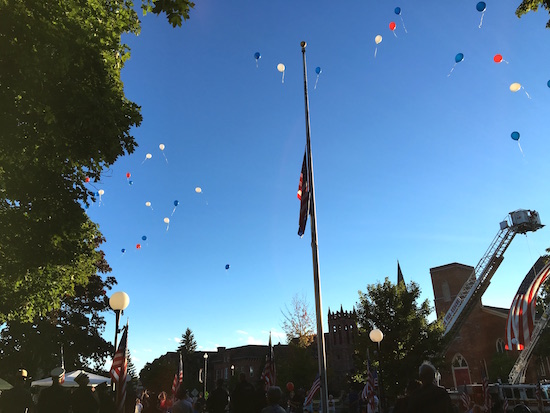 These balloons were let go in memory of the people killed 15 years ago in the terrorist attacks, nearly 3,000 people in all. Scott Schmidt, a local funeral director, was keynote speaker during the service. He served as a mortuary officer at New York City in the days following the terrorist attacks.