Residents drop off lots of household hazardous waste at county event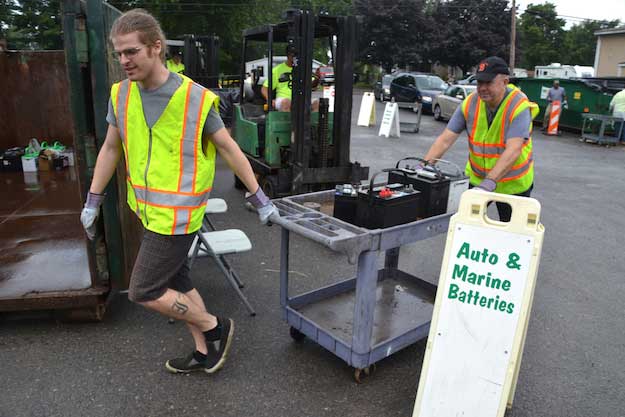 Photos by Tom Rivers
ALBION – Tim German (left), a planner with the Orleans County Planning Department, and Jim Bensley, director of the Planning Department, haul some batteries to a roll-off dumpster as part of today's household hazardous waste collection by the Orleans County Highway Department on West Academy Street.
About 250 residents signed up to dispose of batteries, propane tanks, oil-based paints, solvents, polishes/waxes, aerosols, pesticides, fluorescent bulbs, adhesives & resins, motor oil & filters, acids, corrosives, antifreeze and other household hazardous waste.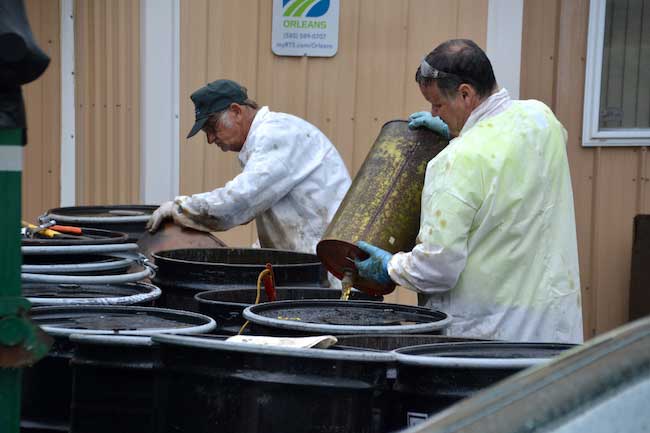 Employees with Environmental Enterprises in Cincinnati empty fluids into large drums to be hauled away.
The county pays the company about $18,000 to collect and remove the household hazardous waste. The state usually reimburses the county for half of the cost.
The county has made the collection an annual event since 2015. It used to be every other year but has been doing every year "because of the demand," Bensley said.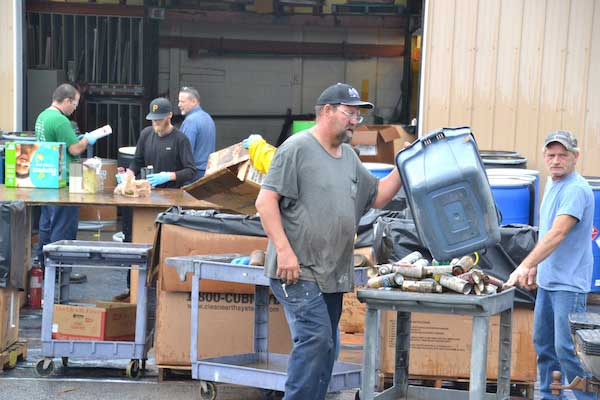 Environmental Enterprises sorts and collects the household hazardous waste today.
The collection event doesn't include explosives, pressurized tanks, ammunition, PCBs, pathologic waste, infectious waste, radioactive waste, syringes, pharmaceuticals, computers and electronics.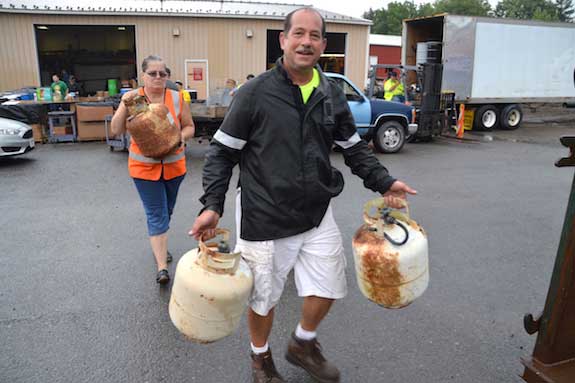 Paul Gray of the Orleans County Highway Department carries two propane tanks to a dumpster. Nancy Kelly-Schicker of the Health Department also carries a propane tank. The county had several employees working at the event today.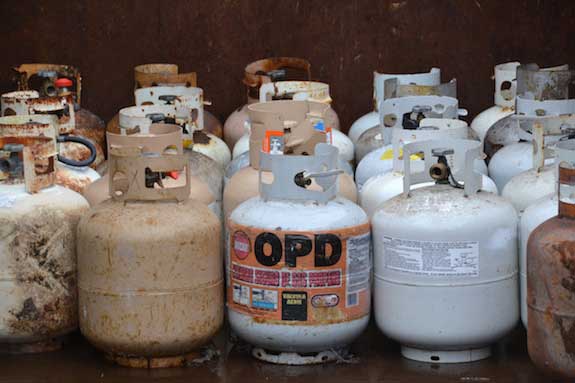 Propane tanks are lined up in a dumpster.