Residents urged not to call for ambulance in non-emergency situations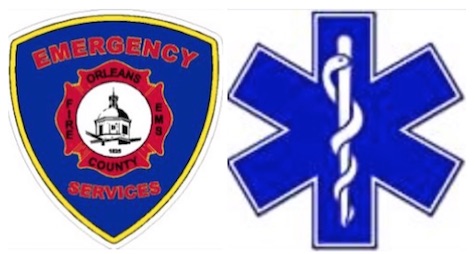 Press Release, Orleans County Emergency Management Office
The Orleans County Emergency Management Office is asking the public not to call for an ambulance in a non-emergency situation so ambulances and EMS crews can focus on those with medical emergencies.
There has been a large increase in ambulances being requested for non-emergency situations causing a burden on the limited number of ambulances available in our region, the EMO said in a news release.
An ambulance should only be requested when a true emergency exists. Many ambulances, hospitals and urgent cares are overwhelmed right now by patients who are not experiencing medical emergencies.
When should you call 911 for an ambulance?
If someone is experiencing a true medical emergency, call 911.
Some examples of true medical emergencies include the following: cardiac arrest, choking, chest pains, difficulty breathing, sudden confusion, altered mental status, if moving a patient could cause further injury, too weak to move or unsteady, seizures, allergic reaction, unconsciousness, falls with injuries and uncontrolled bleeding are a few examples but not all.
If you have any doubts about whether a condition may be a true medical emergency call 911
An ambulance will not get you seen in the ER faster. Going by private car, using a taxi or ride-sharing service are often cheaper than an ambulance and will get you seen just as fast based on the hospital's triage system.
Common colds, low grade fevers, stubbed toes, tooth aches, chronic pain, etc. are all conditions that are not life threatening and do not warrant the need for an ambulance.
Seek treatments from urgent cares and your primary care doctor for conditions that are not emergencies.
"The ambulance you call for something that isn't an emergency could take an ambulance away from someone who truly needs it, delaying their care and potentially causing them greater injury or even death," the Orleans County Emergency Management Office said.