Repainted historic markers reinstalled in Gaines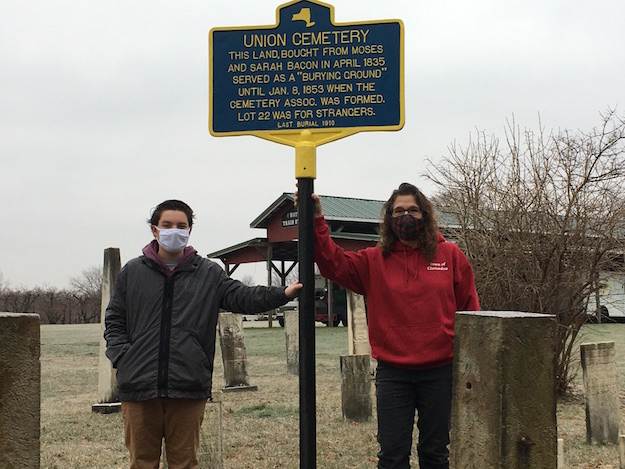 Photos and information courtesy of Tim Archer, Albion Central School teacher
ALBION – Renzo Tomasi, a seventh grade Service Learning student in Albion, is shown with Melissa Ierlan, Clarendon town historian, today after a historical marker was reinstalled at Union Cemetery on Route 98. This sign is by the Watt Farms Country Market.
This was one of three historic markers that were reinstalled today, with assistance from Mark Radzinski, the Gaines town highway superintendent.
Ierlan worked with students to repaint the markers. She has given a facelift to many of the markers in Orleans County in recent years.
Service Learning teacher Tim Archer said the project has allowed the students to connect with the community during a school year when there hasn't been any field trips.
"These are civic-minded projects that help students appreciate their community's past history and to participate in maintaining our heritage," Archer said. "The students enjoy the hands-on aspect of learning."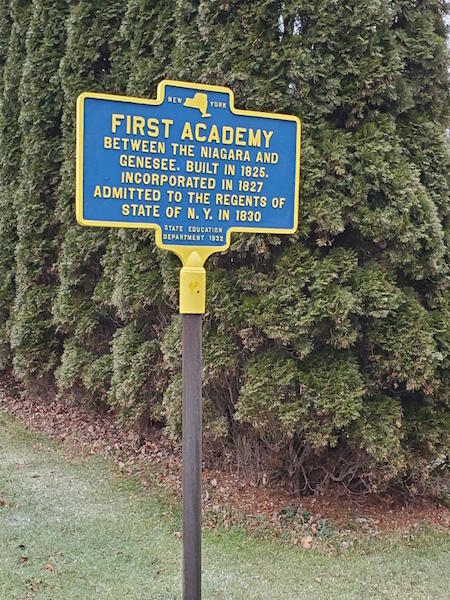 The other two historical markers are on Ridge Road, including one for the First Academy.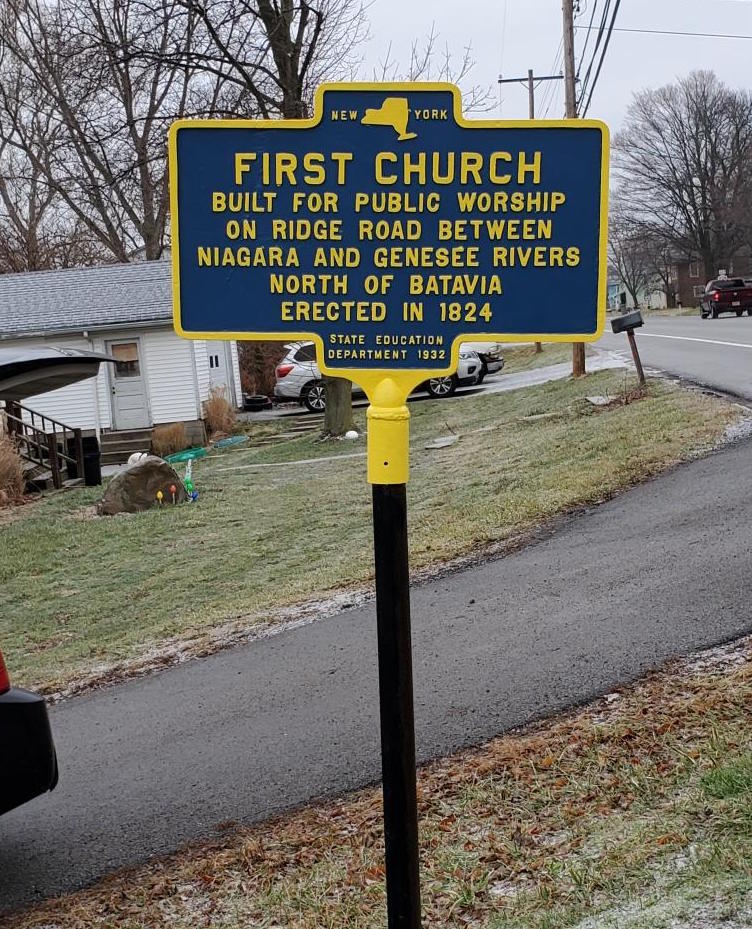 The marker for the First Church also was reset after getting a fresh coat of paint.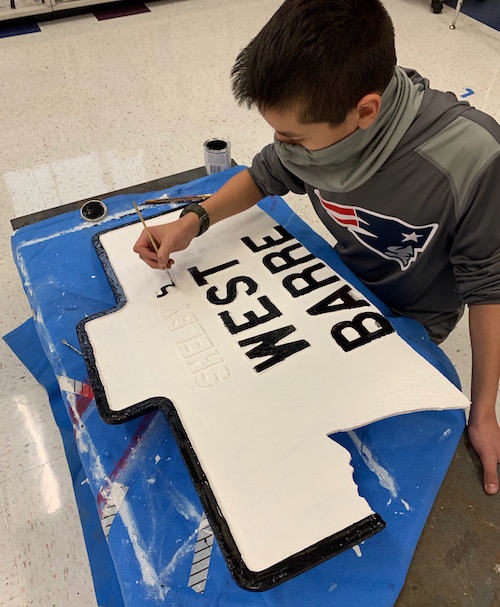 Nick Prest works on repainting a cast iron road sign from Gillette Road in Barre. Isaiah Riley also is working to restore the sign with assistance from Mrs. Kami Feder's eighth grade art class.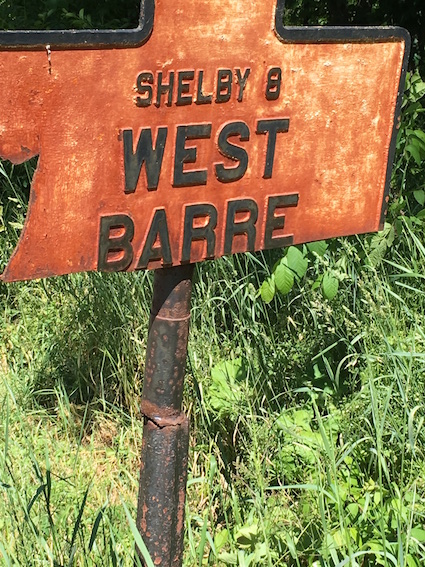 Here is how the road sign looked before students started working on it.
Archer works with town officials to get approval and then has the highway superintendent take down the sign for restoration. Once completed, the sign will go back up on West Barre Road near the West Barre United Methodist Church.
"Periodically my 7th grade Service Learning classes restore local historic markers or historic road signs," Archer said. "This is the second 'West Barre' area sign we've done."
Archer asked Middle School Art Teacher Kamie Feder to include her eighth-grade art class, which includes Prest and Riley, to help with this second West Barre sign as part of an "interdisciplinary partnership."
"Since it involved painting, and her room was more conducive to doing it, I asked Kamie if she would take some of her regular art class time to paint the sign," Archer said. "She was kind enough to accept. Nick and Isaiah are in a small class with her and I had both Nick and Isaiah in class last year. This is an extension of the service-learning instruction that they were part of previously."
Additionally, the three signs from the Town of Gaines that seventh-graders Brynn Dugan and Renzo Tomasi were working to restore this past September are finished and reinstalled roadside.
Since September, Town of Clarendon Historian Melissa Ierlan has been working on the fine lettering work on the signs.
As for the West Barre sign, it should be back up later this year.