Remley takes the oath as Albion town supervisor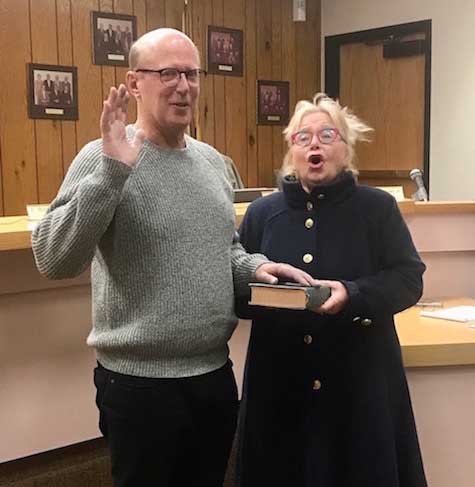 Photo courtesy of Andrew Remley
ALBION – Richard Remley takes the oath of office as Albion town supervisor on Thursday while his wife Kim holds the Bible in a light-hearted moment at the Town Hall.
Remley, former owner of a printing company in Albion, just completed a four-year term at town councilman. He moved up to town supervisor and was elected to a two-year term in November. He succeeds Matt Passarell, who decided not to seek re-election to town supervisor but is staying on the board as a councilman.
Remley has been in the community with the Albion Rotary Club and Cobblestone Museum. He also was co-leader of the fundraising campaign for the new Hoag Library.