Refill with Randy – Trip to Israel in 2017 showed vulnerabilities, strengths of persecuted nation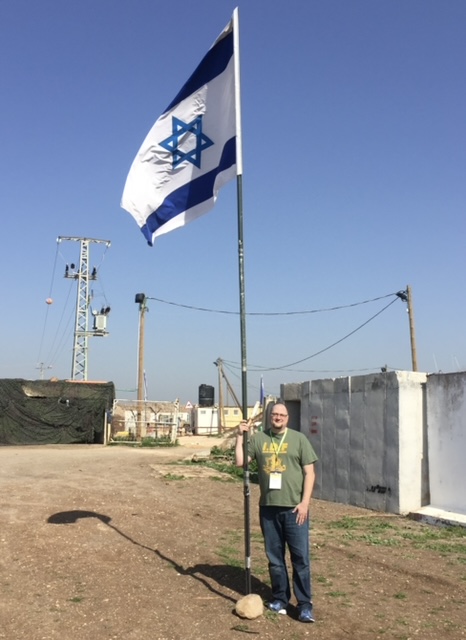 By Randy LeBaron
Good morning! Grab your favorite cup. Fill it up. And let's start this week right… TOGETHER!!!
This past Easter I shared about a trip to The Holy Land that I and a few of my fellow Orleans County pastors had the privilege of making back in 2017. In that article I highlighted a lot of the significant spiritual aspects of our trip but now, in light of recent events, I would like to share about some other people and places I learned about while in Israel.
Major Elliot Chodof is a political and military analyst who literally wrote the handbook for the IDF (Israel Defense Forces) and gave us a tour along the Golan Heights where the 6 Day War of 1967 took place. It was an interesting excursion because even as he shared about the past he made us aware of everything going on in the present.
We had to walk cautiously down a narrow pathway because there were still live mines embedded in the ground left by the Arab armies, we visited an IDF base which had live tanks, and the photos pictured are from the Syrian border by Lebanon alongside the road to Damascus in front of Mount Hermon. For 40 miles along this border there are 60 separate terrorist groups which we were told had weapons aimed at us. It made us realize how much we as Americans often think of our enemies as "somewhere far away" while Israel only needs to glance across any of their borders. Unfortunately, the recent attacks from Hamas only serve to highlight this reality.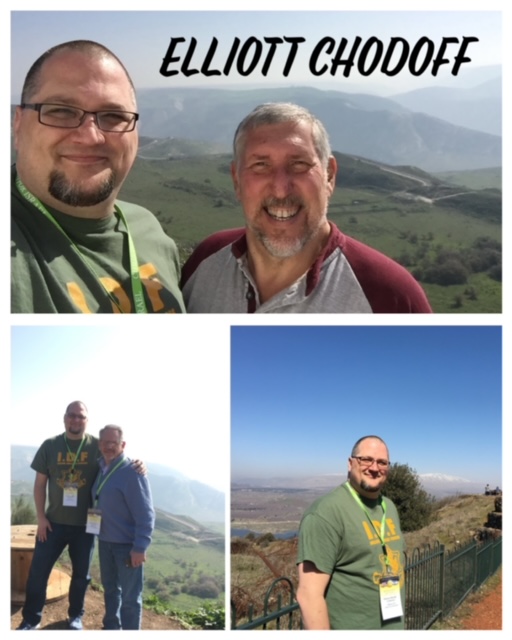 Another person of interest, whom I had actually met the year prior at a CUFI (Christians United for Israel) Conference in Washington D.C., was Father Gabriel Naddaf. When visiting Nazareth we were told to make sure the location was turned off on our phones so that we could meet Father Gabriel.
He had been in hiding because Arab Members of Knesset had placed such a large bounty on him and not long before had kidnapped his teenage son and best him near death. The reason why is because in Israel every Jewish born man and woman must serve time in the IDF but Arab Christians are not obligated. Father Gabriel had led a campaign that caused the number of Christians who voluntarily enlisted to triple which greatly strengthened Israel's defense efforts.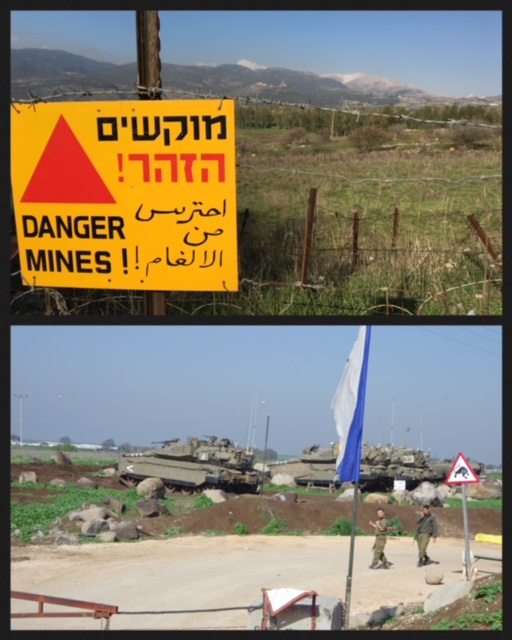 We met others in similar situations as well including a famous Palestinian news correspondent Khaled Abu Toameh who had his life threatened repeatedly after refusing to report false propaganda and Pastor Steve Khoury whose church in Bethlehem has been bombed and set on fire over 40 times because of his refusal to stop teaching out of the Old Testament which had been banned in that area. There were several other people and several other stories but I will share just one more.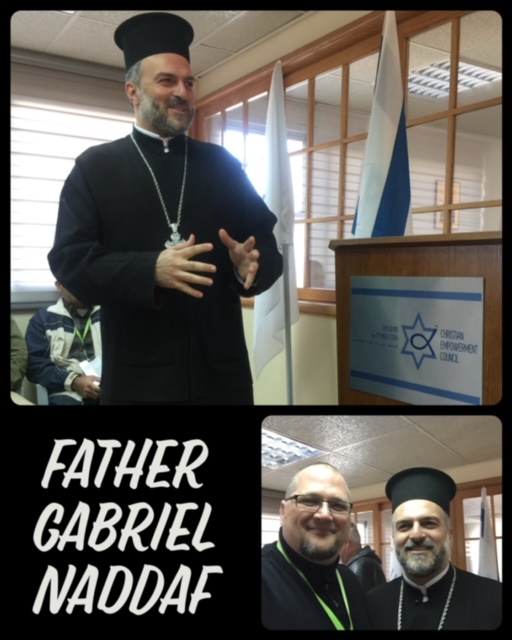 The man on the left was our tour guide Yoav Rotem and the older man on the right was his father. One evening after dinner Yoav shared that only recently his father had opened up about his time hiding from the Nazi's during the Holocaust and that he was willing to share his story with us.
Though they were smiling in this photo there were plenty of sad, serious, and scary moments over the next hour as he recalled not only what happened to him and others but also what was going through his mind at the time. It was hard to hear but we listened intently as he made himself vulnerable in order to help us to better understand.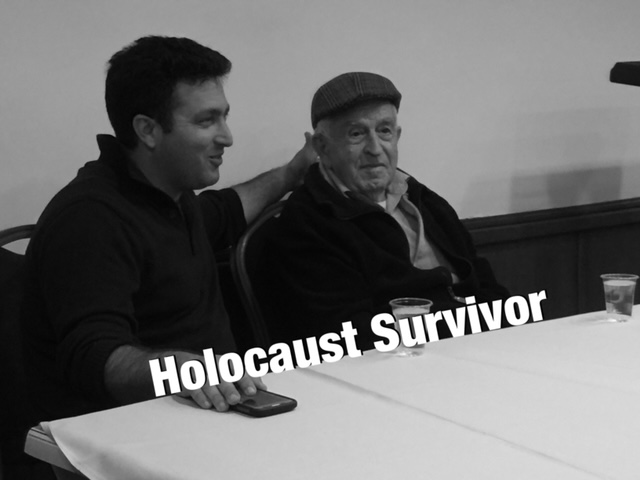 We ended our time in Israel with a visit­­­ to Yad Vashem, a Holocaust Memorial, The main message was to never forget—even as some actively try to downplay and spread doubt about the the events of this horrific period in history. As Israel is facing persecution once again I pray for them as well as for all the innocent lives that have been put at risk because of these terrorist attacks. Am Yisrael Chai.
See you in 2 weeks!
Pastor Randy