Refill with Randy – Leaders at Hospice know pain of losing loved ones
By Randy LeBaron
Two weeks ago I shared a little background about myself and my colleague Julia Alt in order to help people understand the impact of Hospice not only on those who receive services but on those who give it as well. I hope to get the chance down the road to share the perspective of our extremely hard working nurses, aides, and other staff as well but today I want to tell you about two others who know firsthand what it's like to go through the grief of losing a loved one.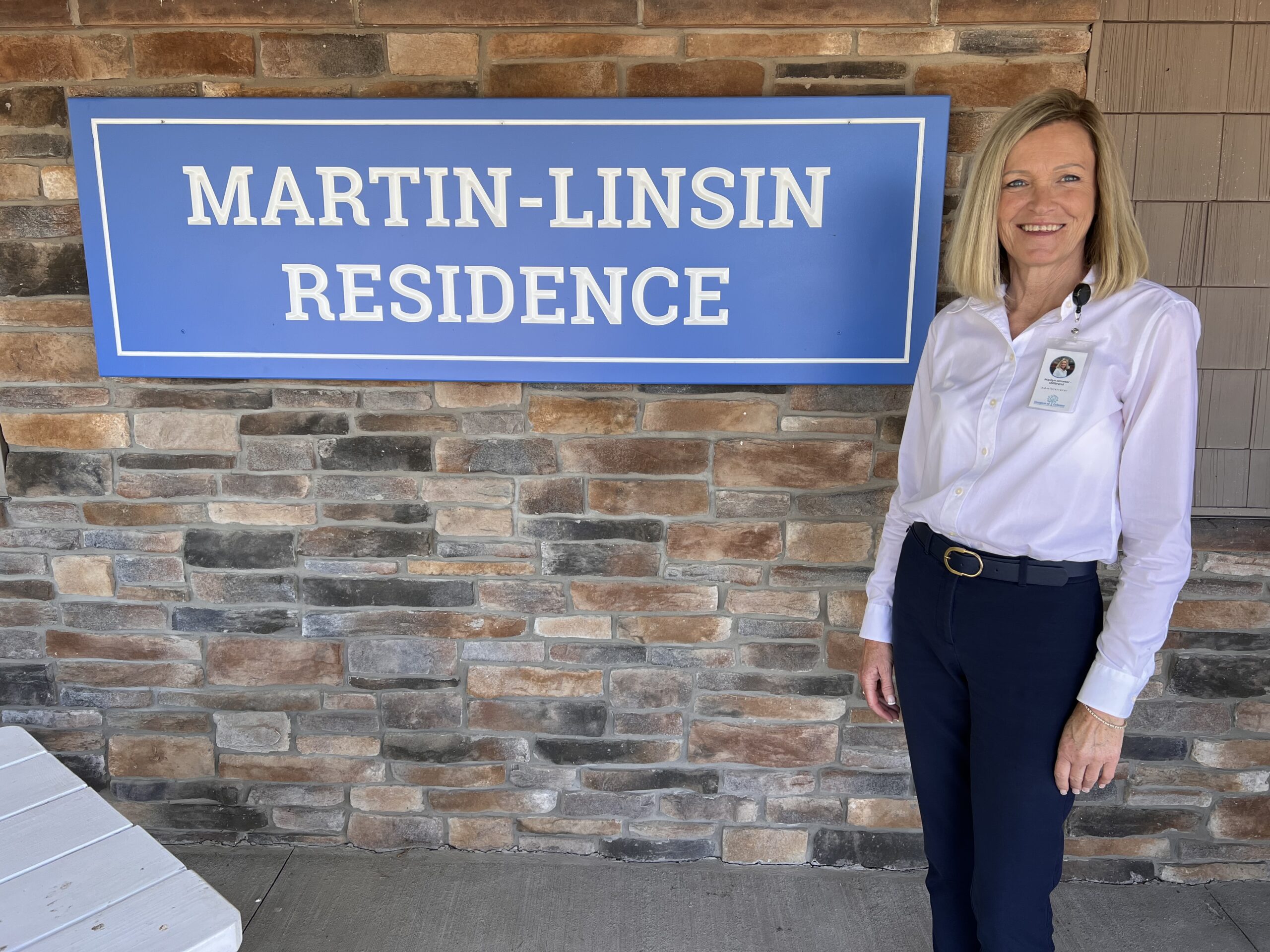 The first is Marilyn Almeter-Milbrand who you may recognize from her past work as she has been a nurse for 28 years serving primarily in Medina and Batavia.
I however met Marilyn for the first time more recently when she came out of retirement to help out part-time at Hospice and then was subsequently moved into her current full-time roles of Administrator and Director of Patient Services.
One thing that quickly stood out to me about Marilyn was that she had a nurse's heart. Even though her role is primarily administrative, she does still fill in as a nurse from time to time when necessary, it is very evident that she does not view either patients or their caregivers as just numbers but rather as real people who deserve quality and compassionate care. It wasn't until recently though that I discovered at least part of the reason behind her compassion and attentiveness—she herself has had to walk the difficult road that many of those under hospice care are currently going through.
When Marilyn's son was 18 years old he was diagnosed with bone cancer, which of course would be devastating news for any mother to have to hear, but thankfully he responded to treatments and is complete remission to this day. Unfortunately for Marilyn though that was not the only time she had to respond to difficult news. During the pandemic her husband came down with Covid and was then taken to the hospital where he would stay for 12 days on life support. For the first 11 days Marilyn could not see him due to the hospital's restrictions and then finally, on Day 12, she was able to say goodbye before life support was removed and he quickly passed.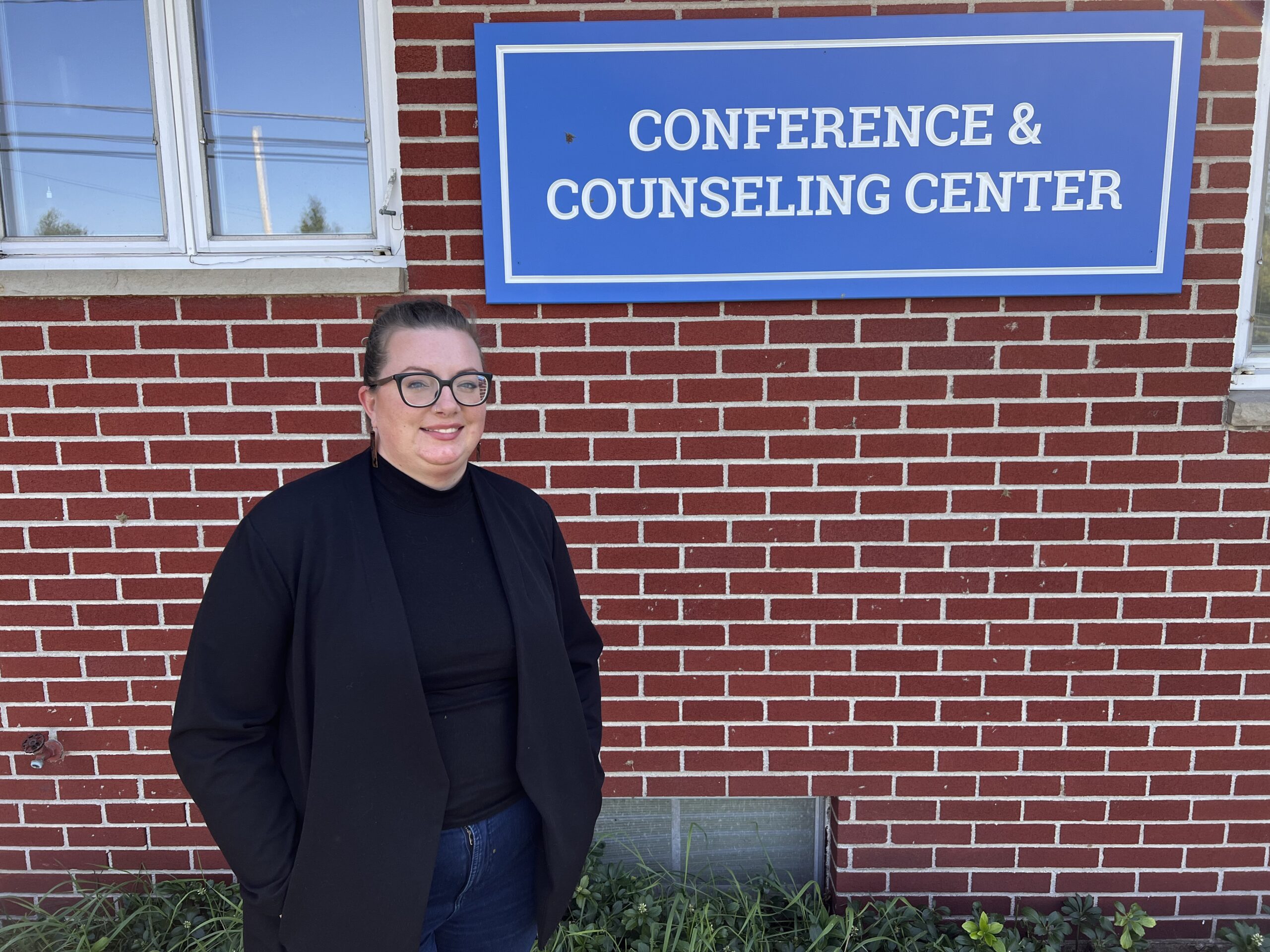 I asked Marilyn if her experience led her to want to work for Hospice and she answered honestly that she didn't know a lot about Hospice prior to coming on board but that's she has learned a ton since and is very thankful to be part of an organization where "everything we do takes the community into account" such as the recent changing of our name from Supportive Care back to Hospice of Orleans so that the community is aware that we are still here and we want to help. She also said that she loves the idea of the Martin-Linsin Residence, our Hospice Home located on Rt. 31 in Albion, because it offers all-inclusive care and considers not only the patient's but also their loved one's needs. I for one am very thankful to have Marilyn on board to head up our team.
My other colleague that I want to share about today is not only one of the newest to join the team but also probably the person who has had the most first-hand experience being on the receiving side of Hospice of Orlean's services. Heather Rowley became a Social Worker as a result of her earlier experiences in life and initially served immigrants and refugees before joining our team a little over 4 months ago.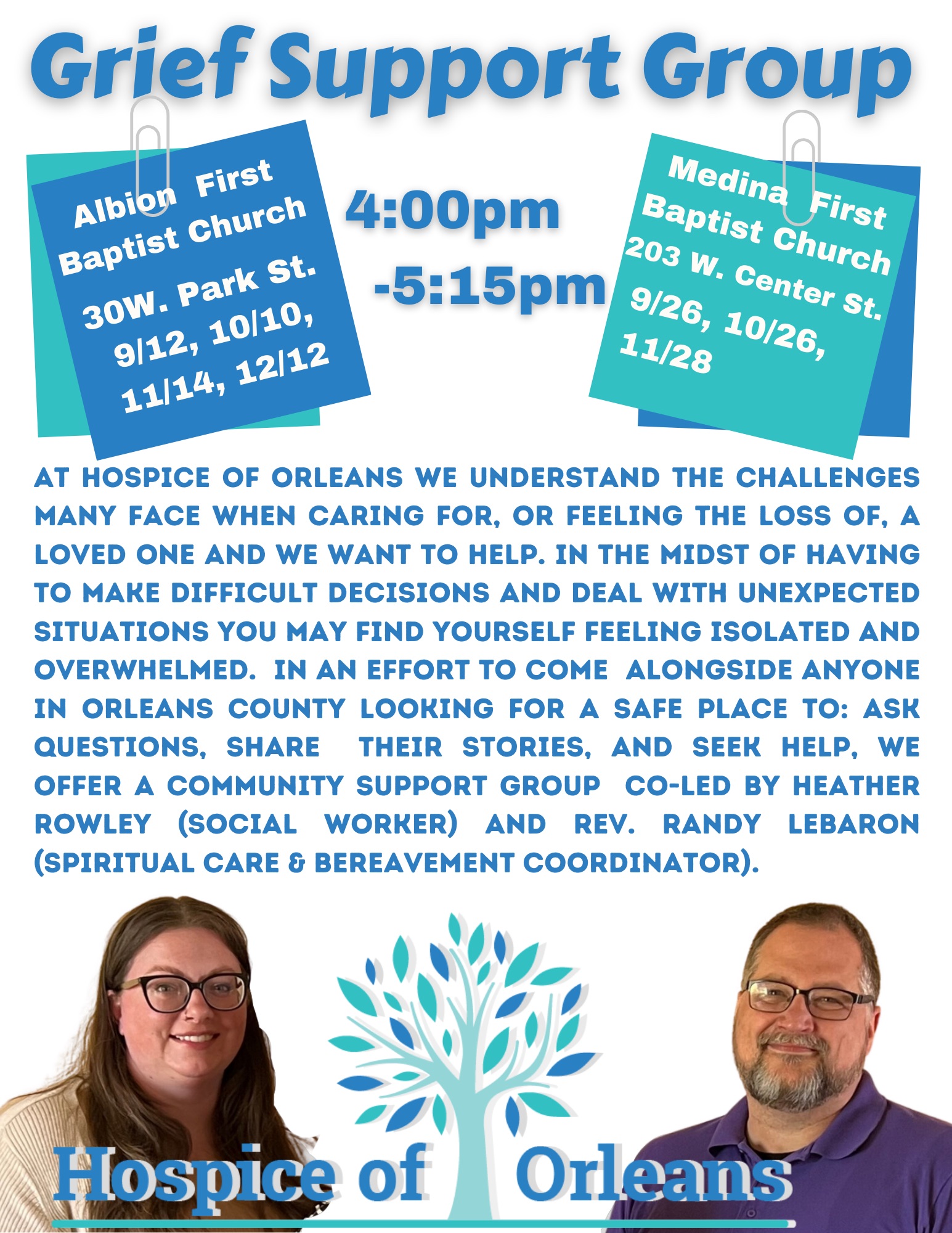 Heather learned about hospice services at the young age of 20 when her fathered was diagnosed with terminal esophageal cancer in 2010 and began to received services in their home until his passing. Heather, who was going to college at Ithaca at the time, returned to her studies only to have her mother be diagnosed in 2012 with terminal brain cancer.
Not only did she have a glioblastoma, which was the same deadly tumor my own mother died from earlier that same year, but she also found herself in the similar situation of wanting to move her mother into a hospice home but the Martin-Linsin Residence was still in the process of being built.
After waiting a while, hoping for construction to be completed, her mother ended up going to Strong Hospital where she would receive palliative care until her eventual passing. Not only did Heather suffer the trauma of losing both parents but she also took over the responsibility of helping to raise her 3 younger siblings who were still in elementary, middle, and high school respectively.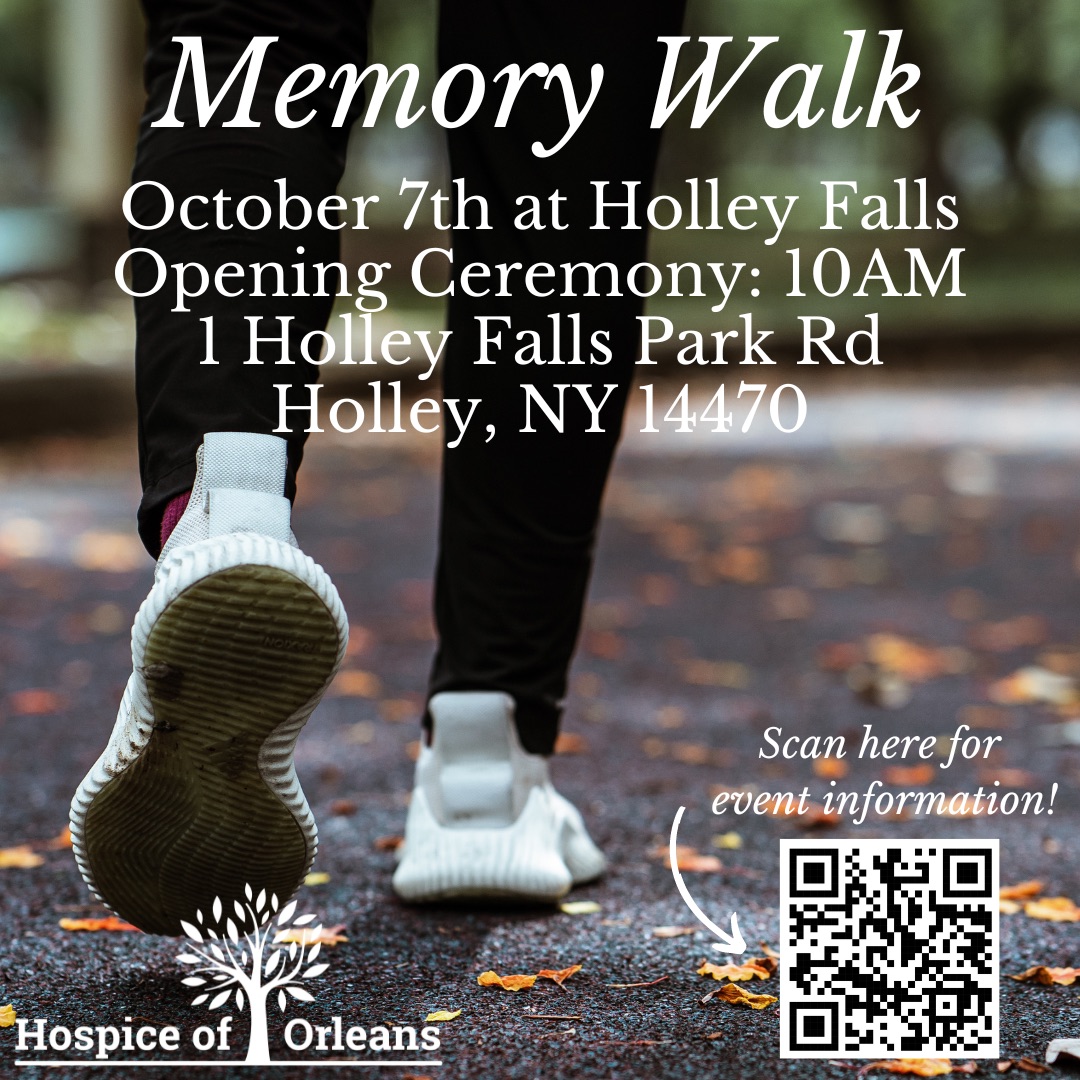 When I think about all that Heather has been through personally it comes as no surprise when I see how diligently she has cared for both the patients and their families during her time at Hospice.
In spite of her history with Hospice Heather did not seek out a position specifically for that reason but admits that having been on the other side certainly "gives her some street cred" which can go a long way when helping someone through a crisis. When I asked if there was anything she would want others to know she responded, "For the bereaved, death is both the most normal yet isolating thing. You are not alone."
So there you have it folks. I hope that getting to see behind the curtain a bit helps you to understand that Hospice work is not so much a job as it is a calling. Again, I hope to share more from other's perspectives down the road but this is it for now. I will be back with another article in 2 weeks and that will also be when we are having our Hospice Walk to Remember at Holley Falls on Oct. 7 (my mother's birthday). Also check out our Grief Support Group if you have experienced a loss.