Ravens build nest at County Courthouse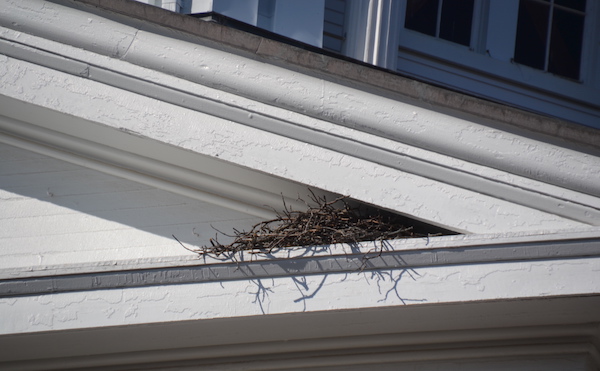 Photos by Tom Rivers
ALBION – A nest perched in a crevice on the Orleans County Courthouse has proven to be a curiosity for people coming and going to the courthouse.
Ravens started work on the nest about two months ago. It's an impressive nest with big branches, with some dangling over the edge.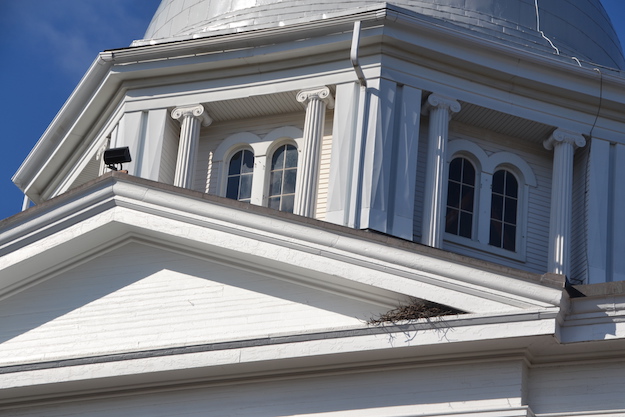 Orleans Hub has received several emails and messages about the nest, which faces Platt Street and looms over the parking area of the county jail.
I've tried to get pictures of the ravens in flight or near the nest. I've seen them several times but haven't been quick enough to get a good photo of the birds.