Rainbow emerges following afternoon rain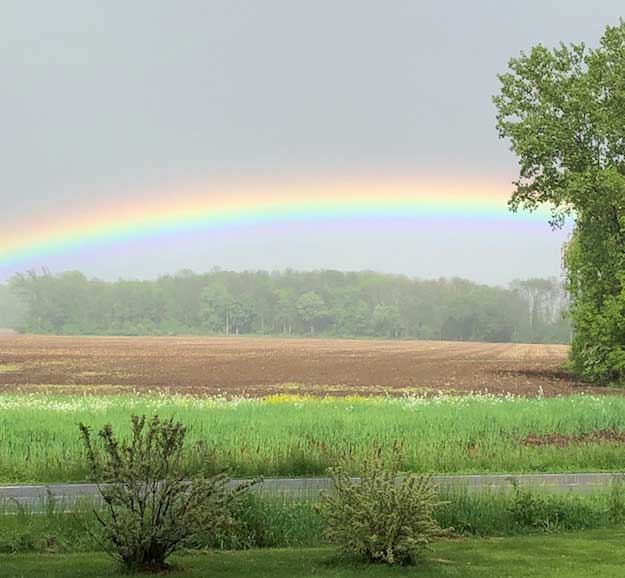 CARLTON – Mora Edwards took this photo of a rainbow on Route 18 in Carlton today at about 5 p.m. The rainbow emerged after it rained this afternoon.
After several days in the 80s, the temperature has dropped to the mid-70s today.
Friday is also forecast to be in the mid-70s, followed by highs of 67 on Saturday, 61 on Sunday and 65 on Monday.