Rain doesn't stop benefit walk in Kendall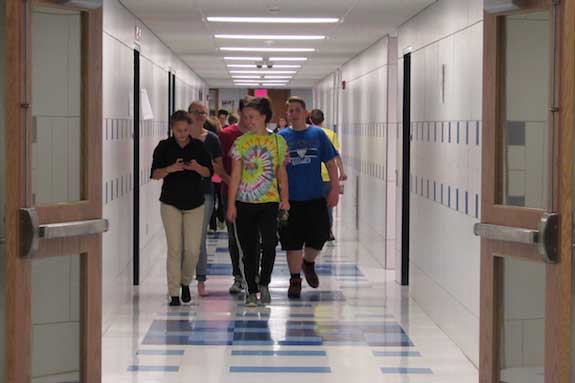 Photos by Kristina Gabalski
KENDALL – Damp weather forced the National Honor Society 27th Annual Spring Walk in Memory of Grace Lang, Amber Liese and Libby Jurs inside Kendall Jr./Sr. High School Thursday afternoon.
Students, teachers, administrators, family and friends of Lang, Liese and Jurs walked the halls inside instead of walking laps outside on the track.  Organizers said participants made 20 "laps" around the school between 3 and 4:30 pm.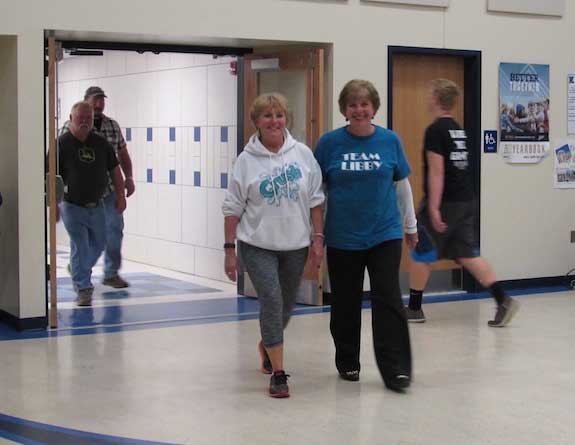 Kendall Jr./Sr. High School Principal Carol D'Agostino (in blue Team Libby T-shirt) walks with her "team" including members of Libby Jurs' family. D'Agostino said the annual Walk is one of the many ways the Kendall community comes together to help others.
"It's an opportunity to celebrate their lives," D'Agostino said of Lang, Liese and Jurs.
Grace Lang was a Kendall school nurse who died of cancer in 1990.  Amber Liese was a Kendall student who died of cancer shortly after graduating in 2010, and Libby Jurs, also a Kendall school nurse, died of cancer in 2015.  D'Agostino noted money raised helps to fund cancer research.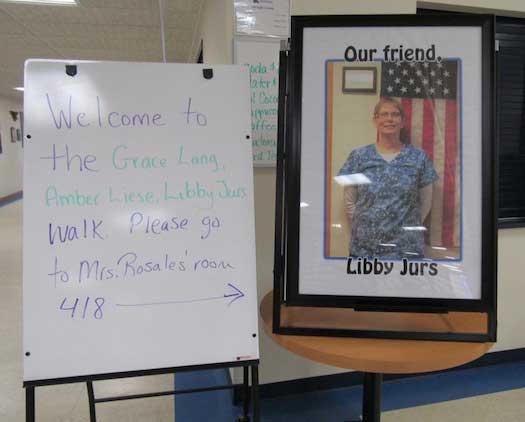 A photograph of Libby Jurs welcomed participants to the fundraising event.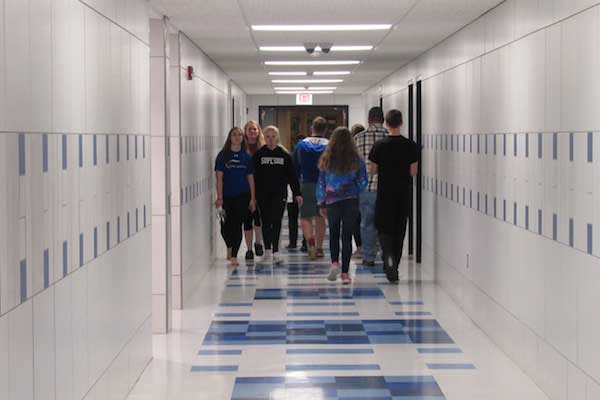 Participants in the Grace Lang, Amber Liese and Libby Jurs Walk make their way through the halls of Kendall Jr./Sr. High School.  Organizers said they hope the event will raise more than $1,000.
The hallways became congested at times as participants made their "rounds."  Organizers said more than 40 people took part in the 2017 Walk which benefits the American Lung Association, the American Cancer Society, Teens Living with Cancer, Ovarian Cancer Research Fund Alliance, Kendall Volunteer Ambulance and the Kendall Senior National Honor Society.