Rain and thunderstorms in forecast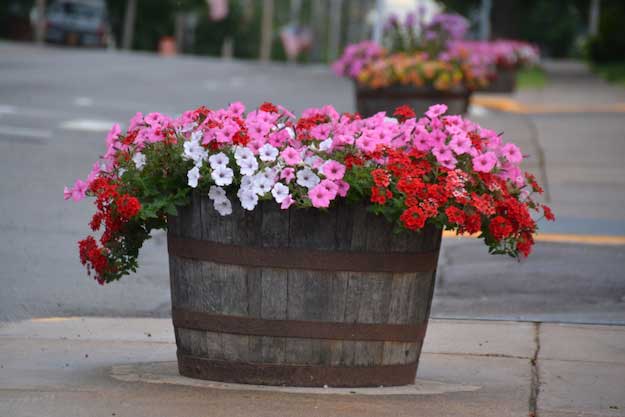 Photo by Tom Rivers
LYNDONVILLE – Main Street in Lyndonville is lined with flowers and flags. This photo was taken on Monday evening after some rain. There is more rain in the forecast.
The National Weather Service in Buffalo said showers and thunderstorms today may produce small hail and gusty winds in Orleans County and Western New York. Today there could be a high near 67.
Wednesday will be sunny with a high near 74, followed by showers and thunderstorms on Thursday with a high near 79. (Thursday there is a chance for severe thunderstorms with damaging winds.)
Friday there is also a chance of showers and thunderstorms with a high near 81. Followed by Saturday when showers are likely and possibly a thunderstorm, with a high near 80, according to the Weather Service.