Rain and melting snow cause some flooding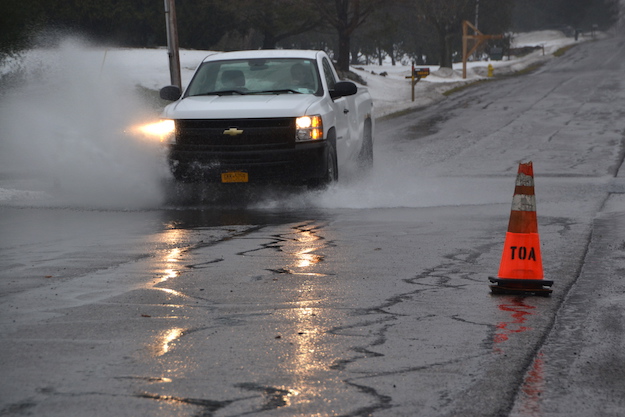 Photo by Tom Rivers
ALBION – A truck splashes through flood waters on Allen Road in Albion, east of the Gaines Basin Road intersection, this afternoon at about 2 p.m.
An Orleans County dispatcher said no roads have been closed due to flooding. Firefighters have assisted some residents in pumping basements.
The area remains under a flood watch until 7 p.m. on Friday.
The National Weather Service in Buffalo also has upgraded a winter weather advisory to a winter storm warning for Orleans and Niagara counties from 5 p.m. this afternoon to 9 a.m. on Friday. The two counties could get 4 to 7 inches of snow and ice accumulations of up to one tenth of an inch.