Quite a cast of characters in Strawberry Fest parade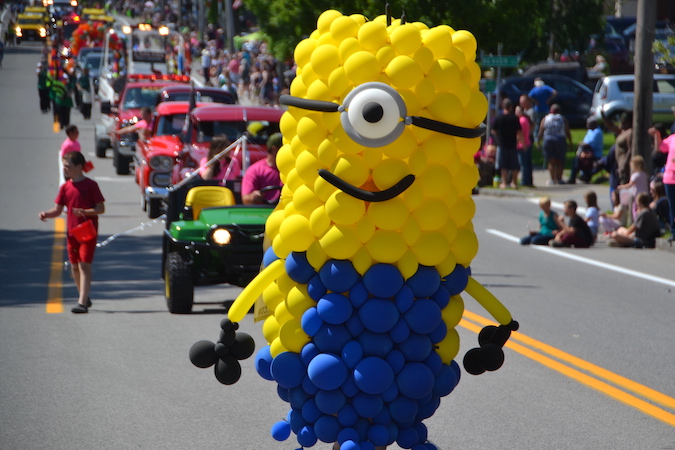 Photos by Tom Rivers
ALBION – Sheryl Watts is a Minion from the Despicable Me movie was a popular character in Albion's Strawberry Festival parade on Saturday morning. The Minion was made of balloons from Air Raising Events. Watts is the owner and designer for that business.
She was one of 46 floats in the parade that started at 10 a.m. and ended at 11:30 a.m. The parade returned after being cancelled in 2020 and 2021 due to Covid-19 restrictions.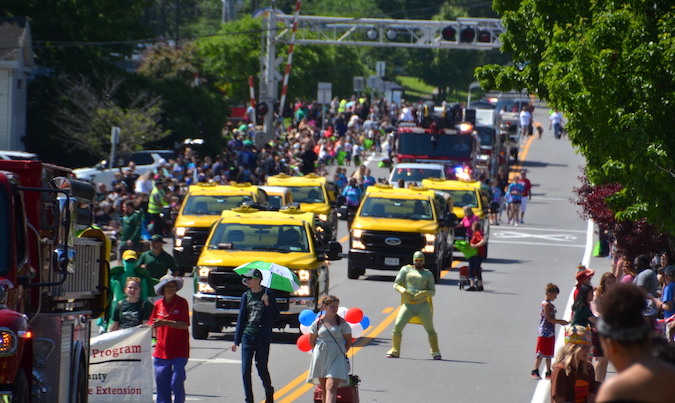 Dancing Derrick Bradley dressed in the Weed Man costume with a caravan of Weed Man trucks.
A big crowd lined Main Street for the parade. The procession started at the school district on Route 31 and then went north on Main Street to the Erie Canal.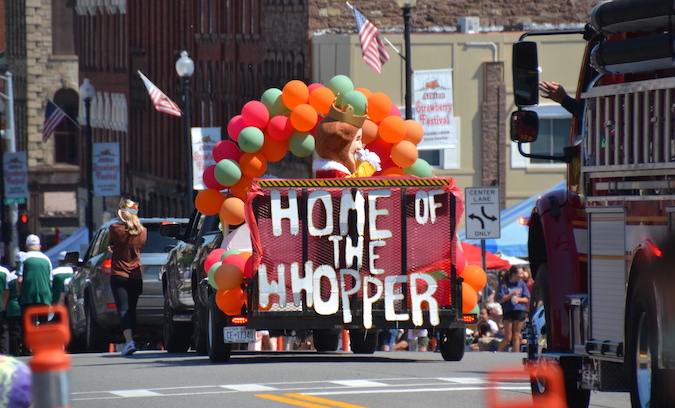 Burger King's mascot, the Burger King, waves to the crowd from a trailer during the parade.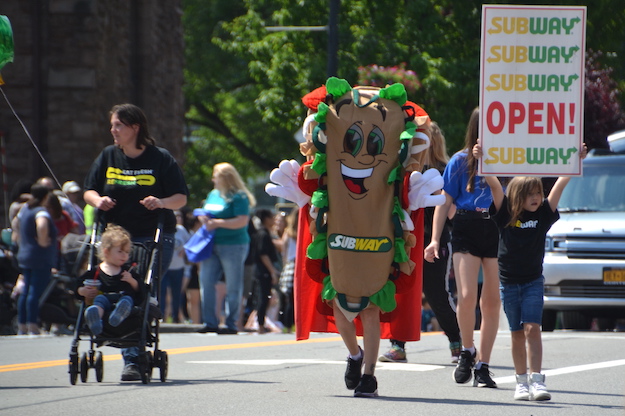 Subway also had a costumed character in the parade.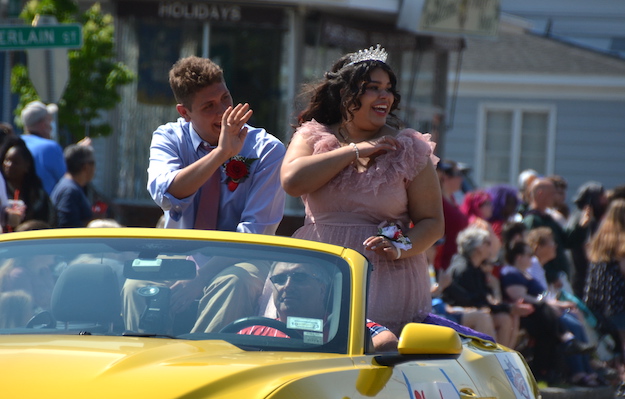 Jeffrey Brown and Faith Bennett, both Albion High School seniors, wave to the spectators as the fair king and queen.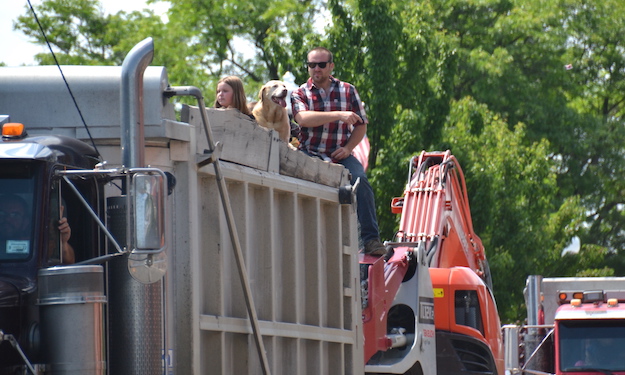 Colton Chappius tosses while sitting up high on some of his construction equipment.
Christine Nenni is dressed as a friendly bear in this display from Party Tyme Rentals.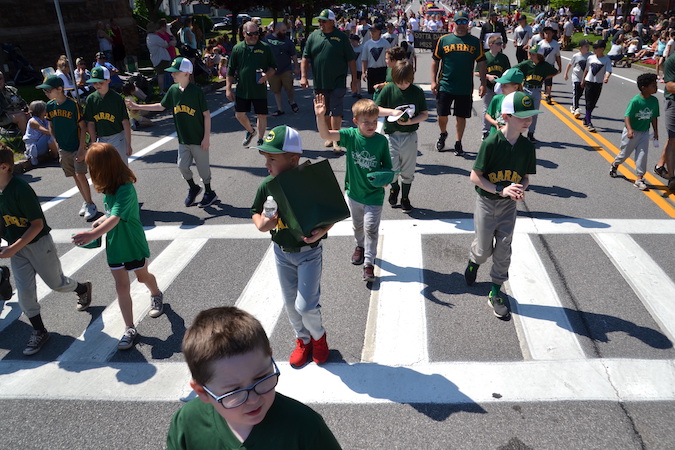 The Barre Cubs acknowledge the crowd. The Cubs are back for another season in the Albion Midget League. The Cubs are one of five teams in the league this year. Barre also is an original team from when the league started in 1956.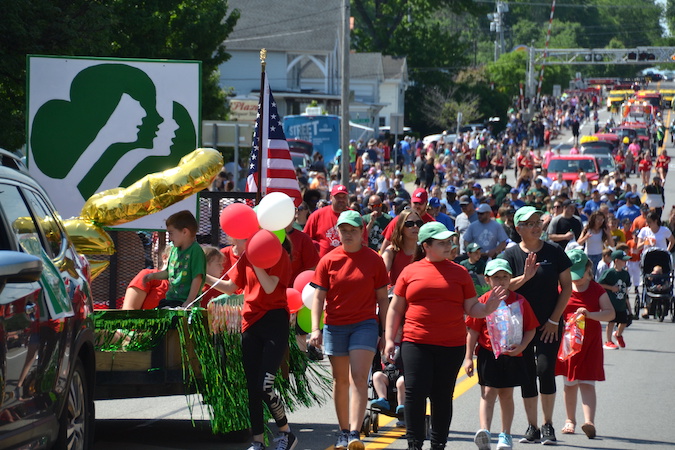 The Girl Scouts joined the parade and encouraged local youth to be part of the organization.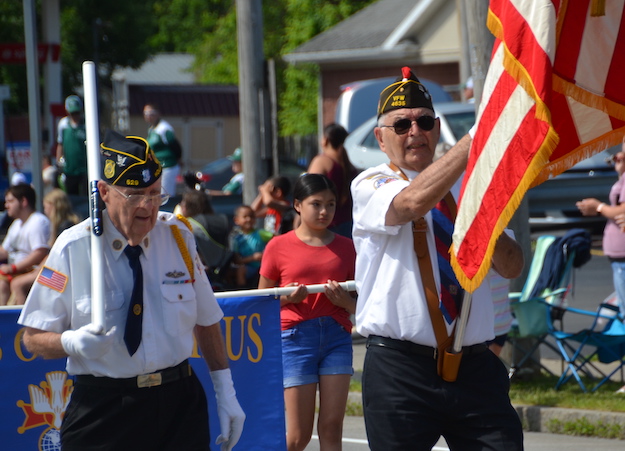 U.S. veterans Ron Ayrault, left, and Mike Donahue march in the parade as the honor guard which also included Joe Gehl.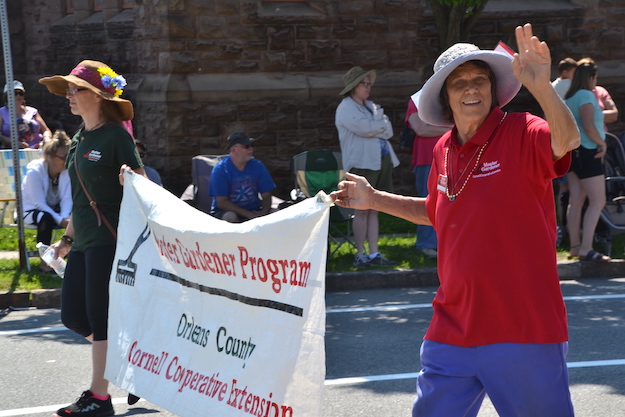 Erica Wanecski of Medina promotes the master gardener program at the Cornell Cooperative Extension in Orleans County.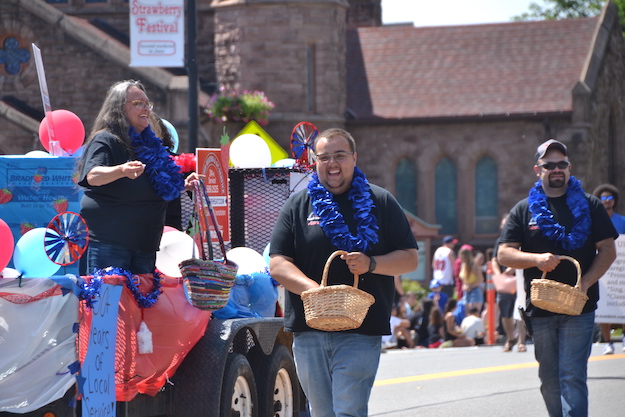 Lori Laine tosses candy from a float for Frontier Heating & A/C Service. She is joined by her son Mike Laine, front left, and son-in-law Rex Harvey.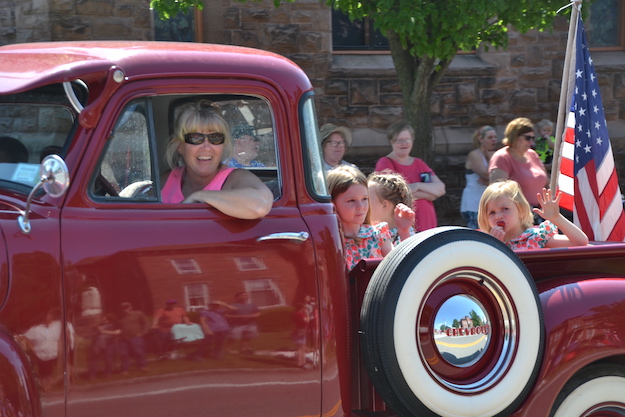 Kerry Panek gives some of her granddaughters a ride in style in a classic pickup truck.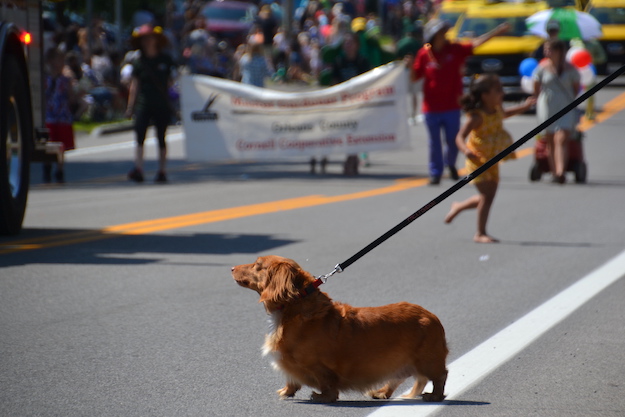 This dachshund enjoys a breeze and all the action in the parade.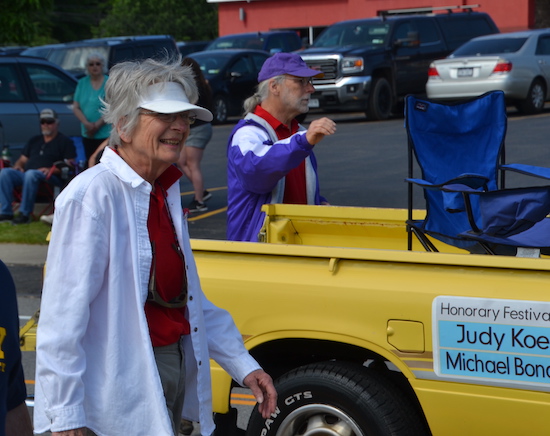 Judith Koehler and her husband Michael Bonafede were the honorary chairs of the parade. They have both volunteered for many years in the annual event.