Quilt honoring Lockport desegregationist highlights Cobblestone show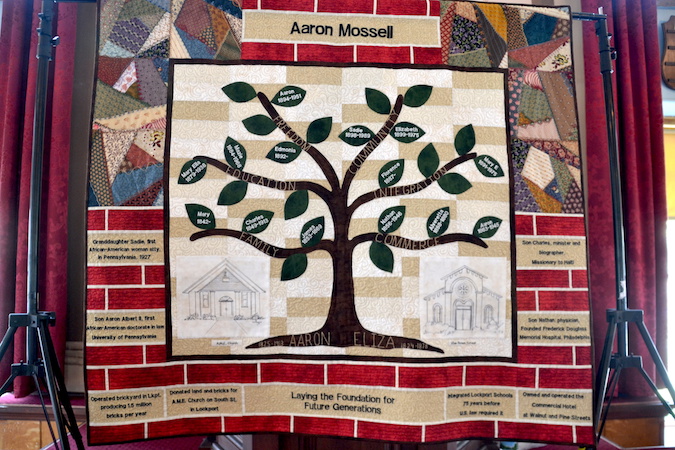 GAINES – Today's antique quilt and textile show at the Cobblestone Museum featured this heritage quilt honoring Aaron Mossell, the son of a slave who led the integration of Lockport city schools in 1876. That was 75 years before federal law required integration of schools.
The Mossell quilt was completed by the Kenan Center and Dale Center Quilters in 2015. The quilt hangs on display at North Park Junior High School in Lockport, but it travels for special occasions and to help tell the story of Mossell, said Nancy Smith, one of the Kenan quilters.
The quilters wanted to recognize Mossell, an early local prominent African-American, who operated a brickyard in Lockport that produced 1.5 million bricks a year. He donated the land and bricks for the A.M.E. Church on South Street in Lockport. He also owned and operated a hotel.
The quilt also highlights the achievements of his family. His son, Aaron Albert II, was the first African-American to earn a doctorate at the University of Pennsylvania. Another son, Nathan, was a physician who founded the Frederick Douglass Memorial Hospital in Philadelphia. Charles, also Mossell's son, was a minister and biographer who served as a missionary to Haiti.
A granddaughter, Sadie, was the first African-American attorney in Pennsylvania in 1927.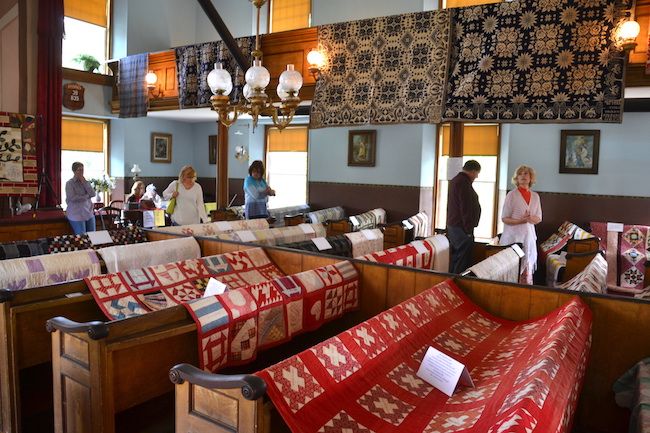 The Cobblestone Church displayed quilts and textiles today. Many of the quilts on display were from the 1880s. They are part of the museum's collection and made a rare public appearance.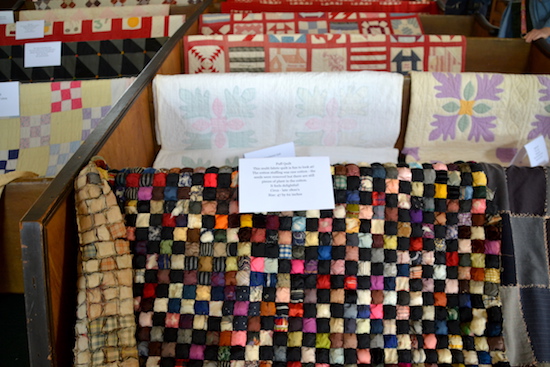 The "puff quilt" includes cotton stuffing that was raw cotton with the seeds removed. There were still pieces of the plant in the cotton, according to a information card about the quilt from the late 1800s.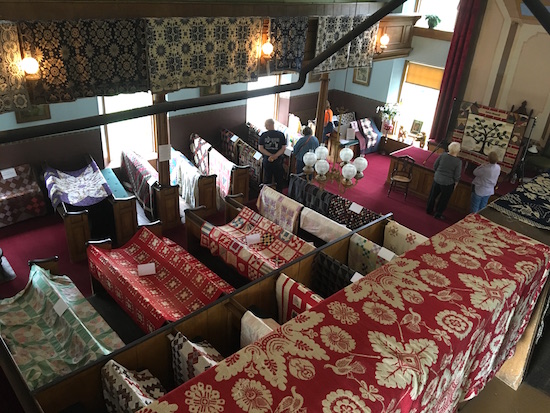 Quilts and coverlets were displayed on pews and from the balcony in the historic church from 1834.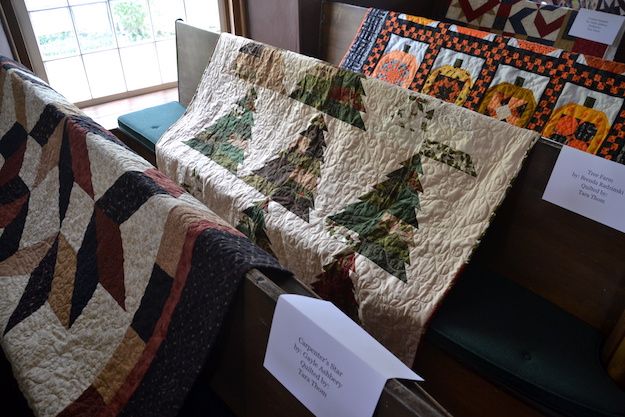 Other contemporary quilts were also on display including this one, "Tree Farm," by Brenda Radzinski and quilted by Tara Thom.