Purple power on display at Albion homecoming game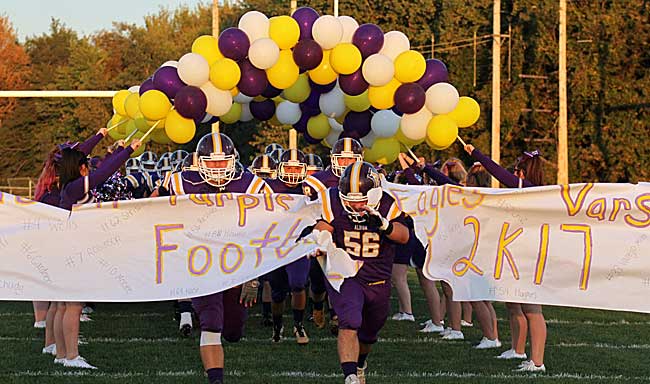 Photos by Cheryl Wertman
ALBION – Ben Restivo, number 56, and his Albion teammates charge onto the field on Friday night for the annual homecoming football game. The Albion fans went home happy after the Purple Eages won, 58-6, versus Roy-Hart/Barker.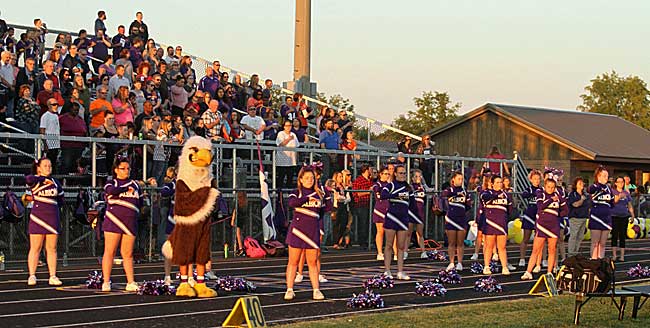 Albion cheerleaders and the mascot had a lot to celebrate during the game.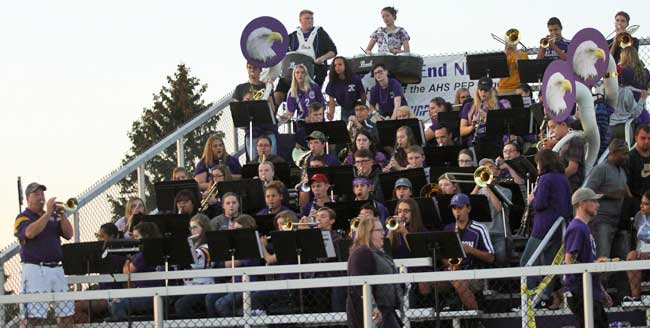 Albion band director Mike Thaine, lower left, and the pep band added to the festive feeling at the game.
For highlights from the game and other local high school sports, click here.