Purple Eagles, Mustangs both go to 2-0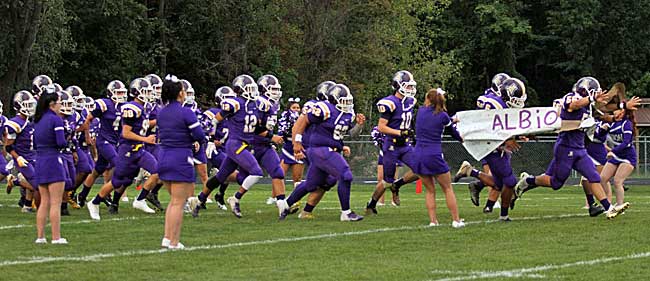 Photo by Cheryl Wertman: Ben Restivo leads the Albion Purple Eagles onto the field for the start of Friday's game vs. Lackawanna. Albion won 43-8 to improve to 2-0.
The Medina/Lyndonville/Barker football team also rallied for a late touchdown to defeat host Springville 28-24 to improve to 2-0. Click here for more on the games in Local Sports.