Purple comes out at Albion Homecoming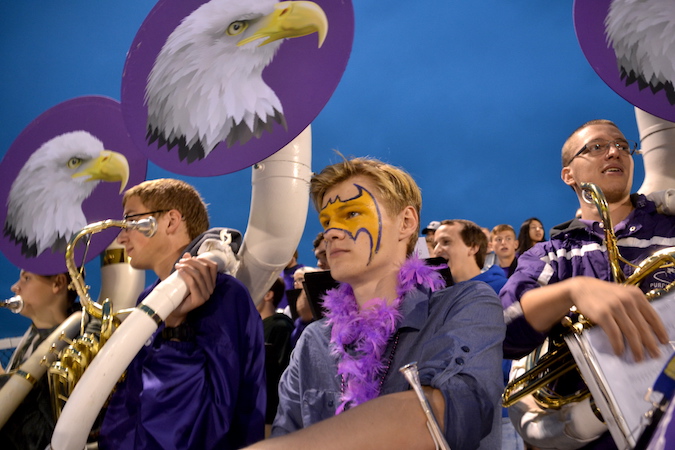 Photos by Tom Rivers
ALBION – Enoch Martin has an "Albion Batman" painted on his face while he was part of the pep band during the Albion homecoming game vs. Depew.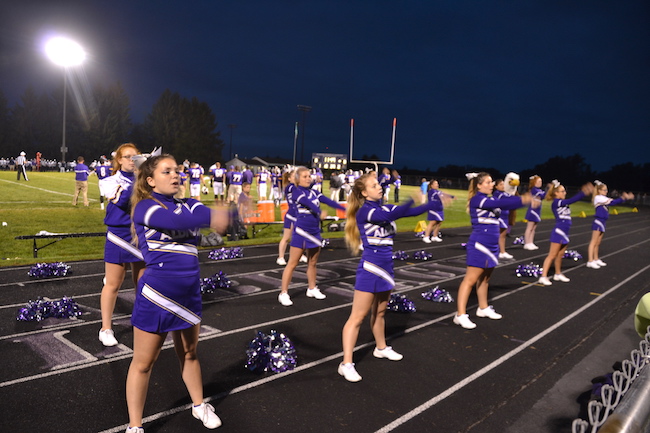 Albion cheerleaders and the Eagle mascot rooted for the Purple Eagles during their game vs. Depew in front of the big Homecoming crowd.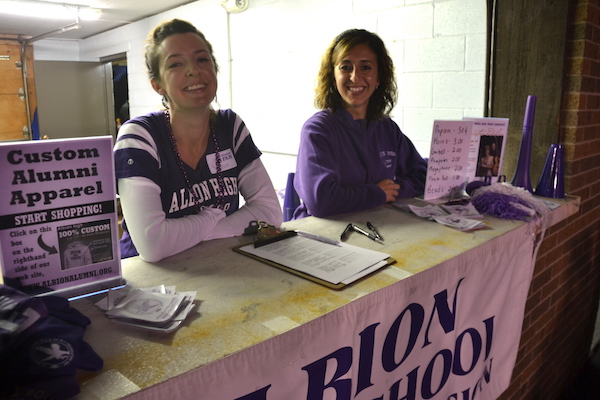 Albion graduates Marissa Olles (Class of 2000) and Crystal Hollenbeck (Class of 2001) sold popcorn and Albion High School merchandise from the alumni booth at the football game.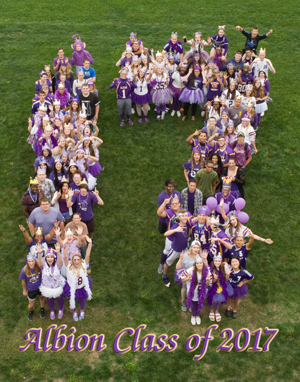 Bruce Landis took this group photo of the Class of 2017.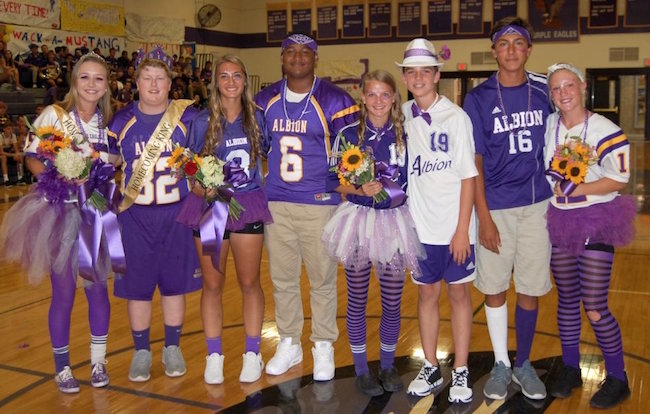 Provided photo: The Homecoming royalty was crowned during the pep rally this afternoon. The group includes, from left: King/Queen – Sam Slick, Vivian Rivers; Prince/Princess – Demetrius Gardner, Natalie DiCuriea; Duke/Dutchess – Connor McQuillan, Brylie Hapeman; and Lord/Lady – Chase Froman, Kendall Derisley.