Pumpkins, paint and cider as Albion FFA hosts annual Fall Festival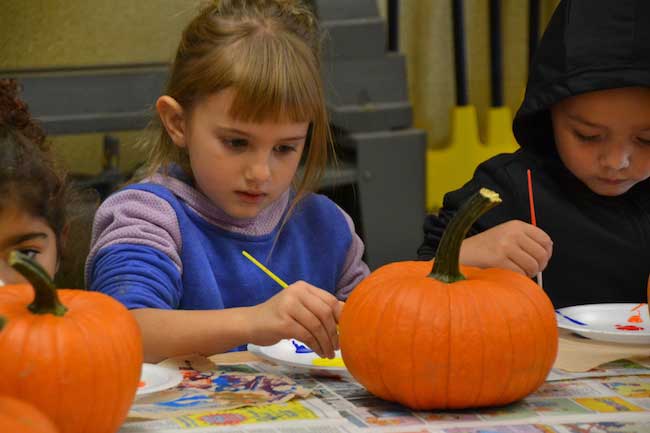 Photos by Tom Rivers
ALBION – Emery Vick, an Albion kindergartner, paints a pumpkin today as part of the Albion FFA Fall Festival. About 500 elementary students have been part of the festival the past two days.
Students were able to paint a pumpkin that will be theirs to bring home. Some of the pumpkins were grown at the Albion FFA Land Lab while others were donated by Panek Farms.
Nesbitt Farms also donated apples and cider and Mayer Brothers contributed donuts.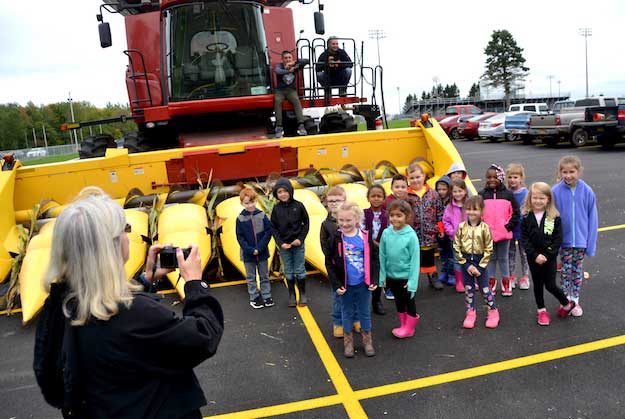 Janet Husung, a long-term sub as a kindergarten teacher, takes a photo of her class in front of a combine that was brought to the school by Kenny Haylett. FFA members Alex Rustay and Mitchell Knaak are up high near the cab of the combine.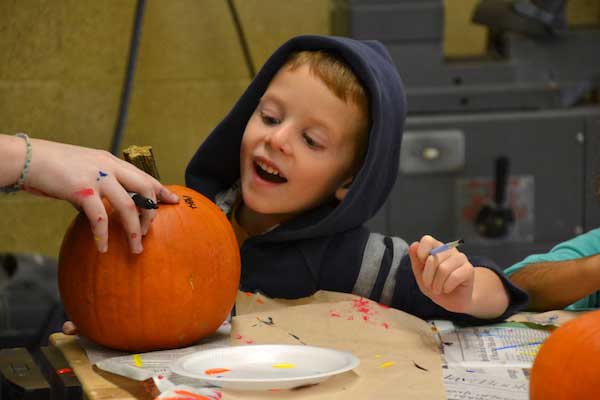 Wyatt Ernst, a kindergarten student, is pleased with the painting progress on his pumpkin.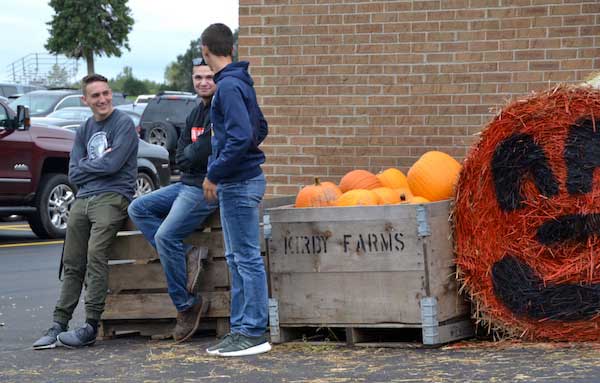 FFA members Alex Rustay, Mitchell Knaak and Harrison Brown wait for the next group of students.