Principals, high school office staff serve in Holley concessions
'Best food in the league' is also great bonding, chance to welcome students for new school year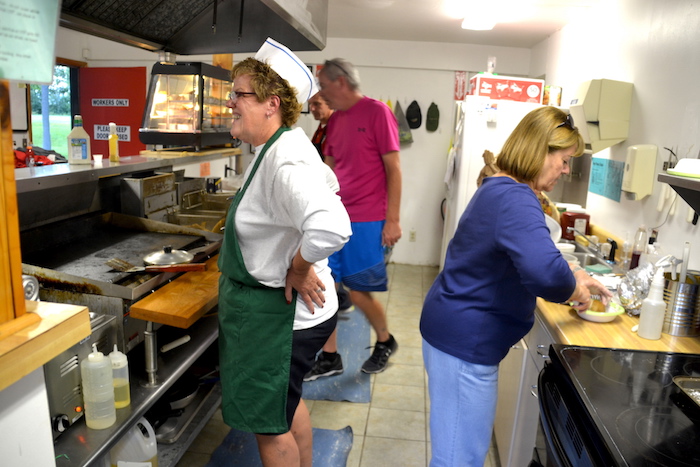 Photos by Tom Rivers
HOLLEY – The concessions stand at Holley's Woodlands Field was busy on Thursday evening while Holley hosted three games in a soccer tournament. Two principals and the office staff at the junior-senior high school volunteered to make burgers, French fries, chicken fingers, soft pretzels and nachos. They also fetched drinks from the busy spot.
The top photo shows Principal Susan Cory, left, and High School Secretary Roxanne Wagner. The high school office staff and principals volunteer in the concessions stand two or three times a year. That takes some pressure off the Sports Boosters and allows parents to watch their kids play in the games, Cory said.
She said the group had fun working together last night, and serving the food to the public, including many students.
"It's a great way to start the year and see the kids and tell them we're excited to see them," Cory said.
She said other teachers and staff in the school district also volunteer for stints in the concessions stand during the soccer season.