Preston's celebrates opening new market on Ridge Road in Gaines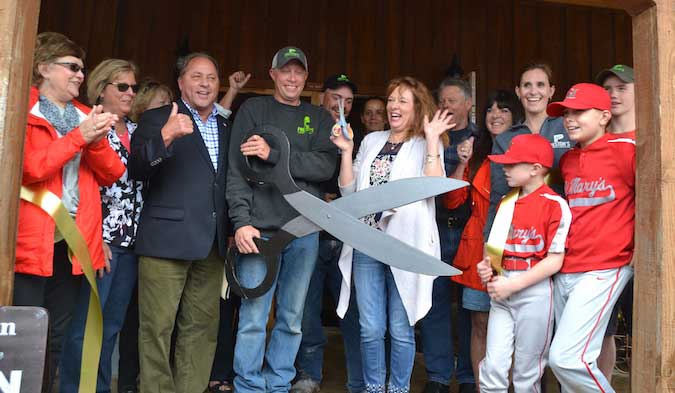 Photos by Tom Rivers
GAINES – The Preston family was joined by many local dignitaries at noon today for a ribbon-cutting of the new Preston's Country Market at 14877 Ridge Rd.
Jim Preston and his mother Marie Preston cut the ribbon. State Assemblyman Steve Hawley joined the occasion as well as leaders of the Orleans County Chamber of Commerce. Marie's grandsons, Blake and Boe, are at right. After the ribbon-cutting the two boys attended the kickoff celebration for the Albion Midget League. They play for St. Mary's.
Marie Preston runs Preston's Country Market. Her sons, Jim and Aaron Preston, run Preston's Lawn Care & Landscaping, which is based on Zig Zag Road.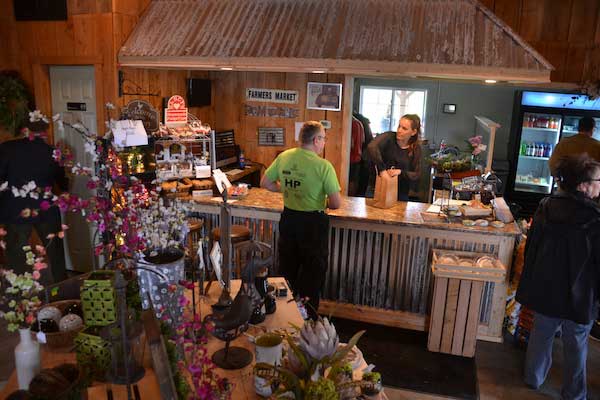 The new store sells nursery stock, garden stock and flowers. There is also a gift shop. Nadine Valentine is working at the counter.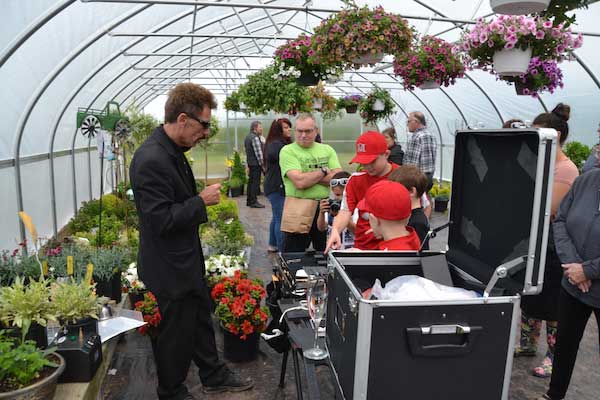 Patrick Holman of Magicman Productions in Medina used space in the green house for a magic show.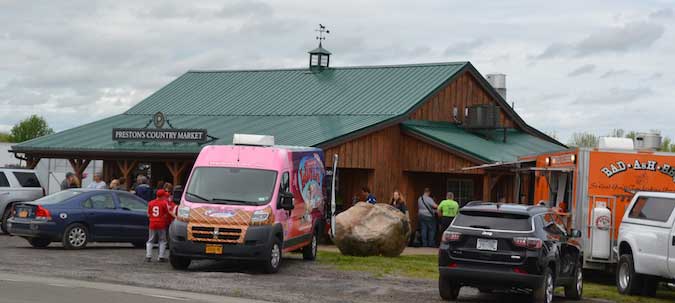 The opening festivities also included Bad AsH BBQ, LuGia's Ice Cream To Go, Honeymoon Trail Winery, custom wreaths and music from Al Capurso.