Power knocked out in part of Albion after utility pole hit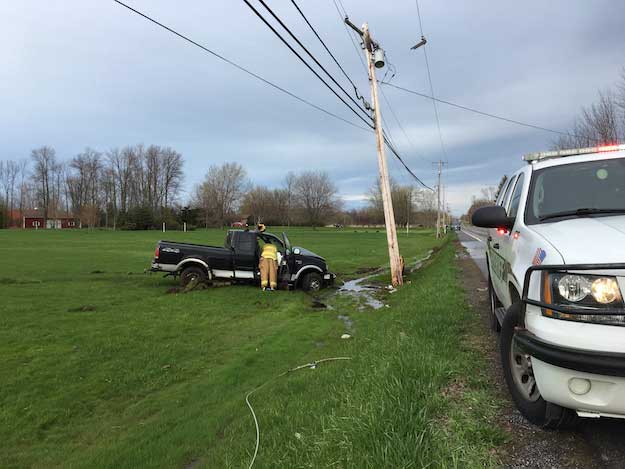 Photo by Tom Rivers
ALBION – Part of Albion lost power after a utility pole was hit on Route 31, just east of Keitel Road, today at about 6 p.m.
National Grid is reporting the electricity should be fully restored by 10 tonight.
A Sheriff's deputy said the driver of the truck said he fell asleep. There weren't any injuries from the accident. Albion firefighters and a crew from COVA responded to the scene.