Power fully restored last night in Kendall after utility poles toppled in wind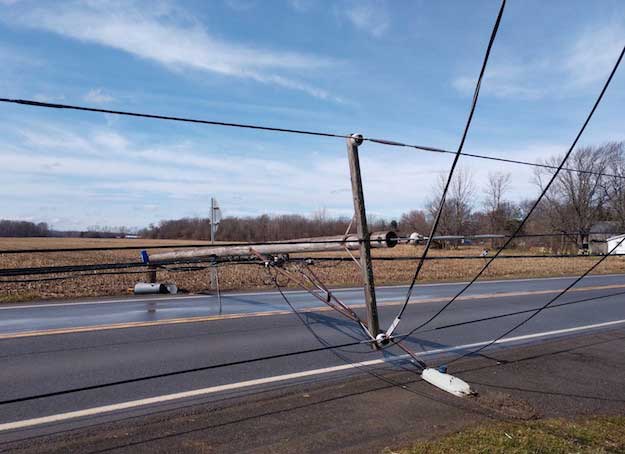 Photos courtesy of Kim Corcoran
KENDALL – The electricity was fully restored in Kendall at about 1:40 a.m. in Kendall after several utility poles snapped on Kendall Road at 1 p.m. on Friday due to powerful winds.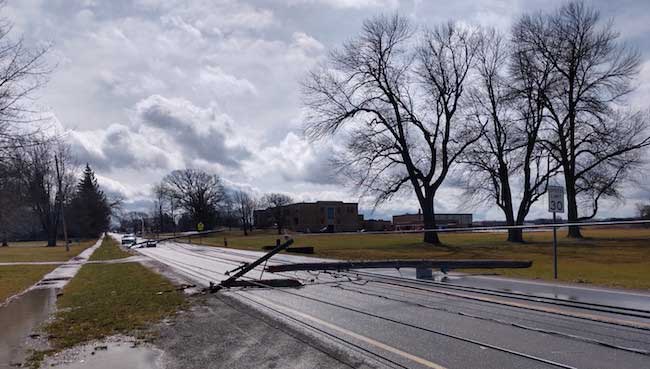 National Grid had new poles in place and the power back on for all of its customers about 12 hours later, although many customers came back on line much sooner.
About 1,500 National Grid customers initially lost power.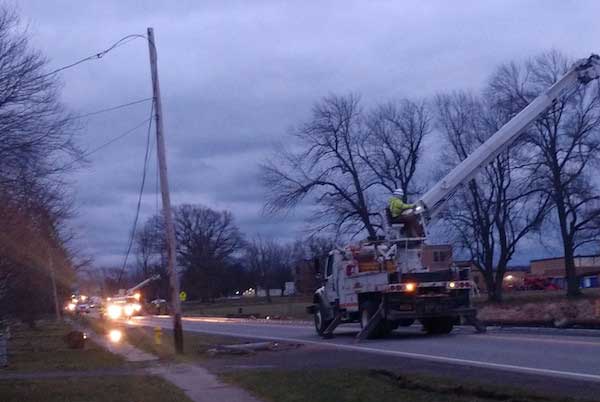 Kim Corcoran took these photos. The poles came down near the Kendall Elementary School.