Politicians can't resist Lyndonville parade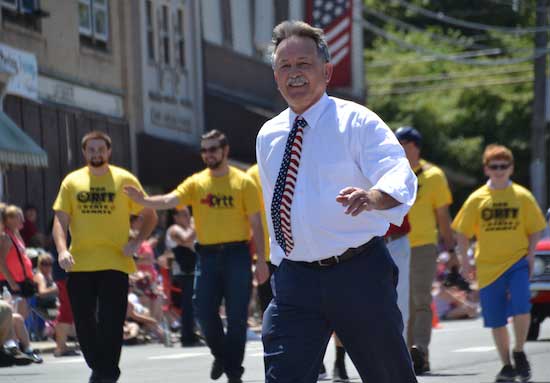 Photos by Tom Rivers
LYNDONVILLE – The Lyndonville Fourth of July Parade has become a can't miss for politicians and aspiring elected officials. Tuesday's parade included many candidates for public office, including Orleans County Legislator Don Allport of Gaines. He faces a challenge this year from Al Capurso.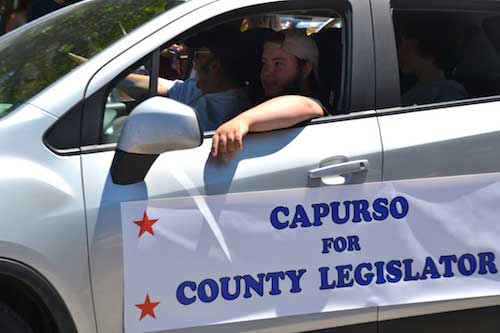 Capurso rode in the parade in a car driven by his son, Kenny.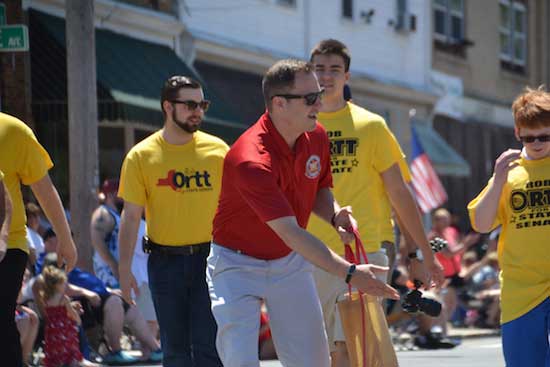 State Sen. Rob Ortt passes out candy to kids on Main Street.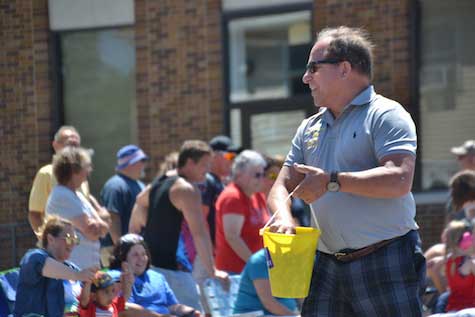 State Assemblyman Steve Hawley has a bucket full of candy to pass out to children.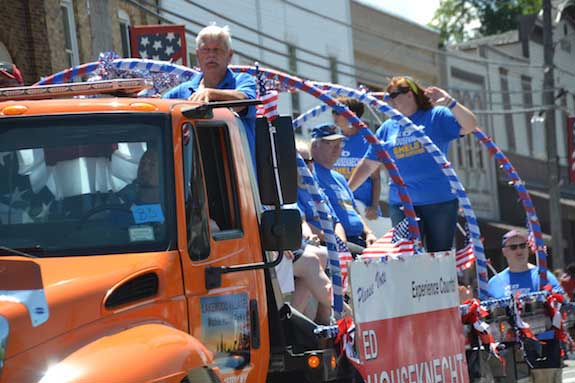 Ed Houseknecht and his supporters promote his campaign for Shelby town supervisor.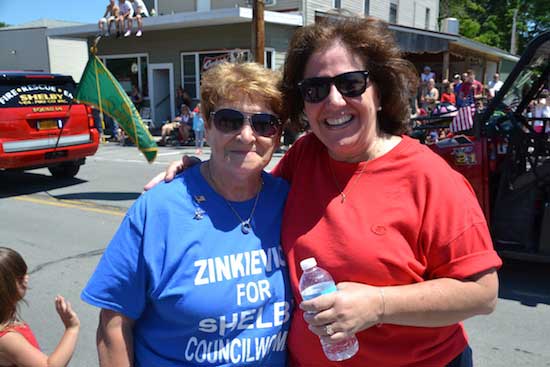 Gerry Zinkievich, left, is running for Shelby town councilwoman and Wendi Pencille is challenging Houseknecht for Shelby town supervisor.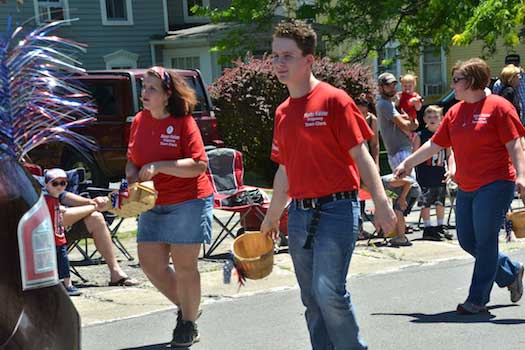 Karen Kaiser, left, has a team of supporters out in her campaign for Ridgeway town clerk.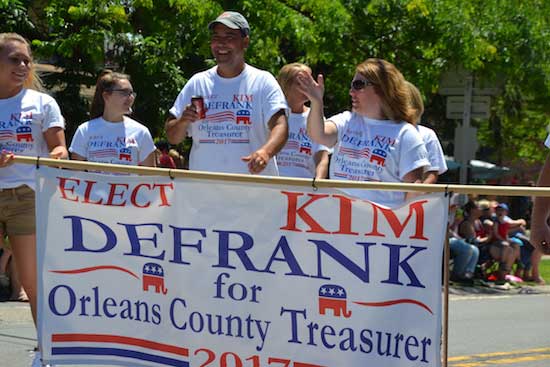 Kim DeFrank, right, is running for Orleans County treasurer.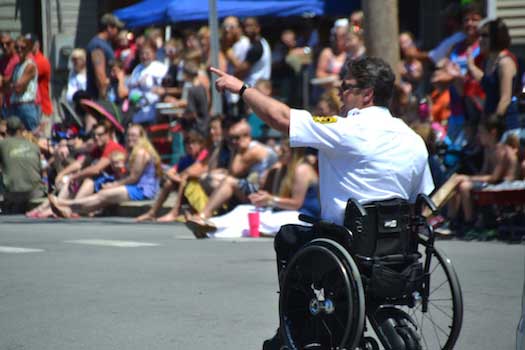 Orleans County Sheriff Randy Bower acknowledges friends in the crowd.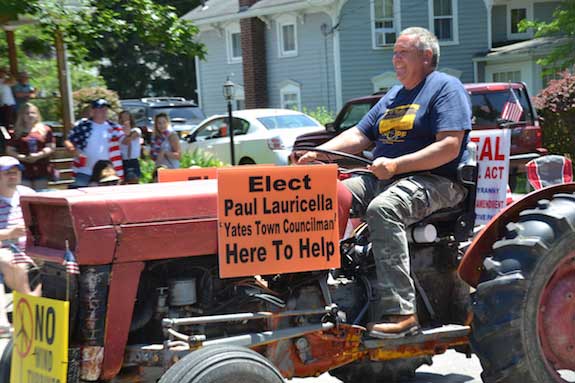 Paul Lauricella rides a tractor with signs opposing wind turbines and the SAFE Act. He is running for Yates Town Board.
Bruce Schmidt, the Gaines town justice and former Orleans County Republican Party chairman, rode a Corvette in the parade.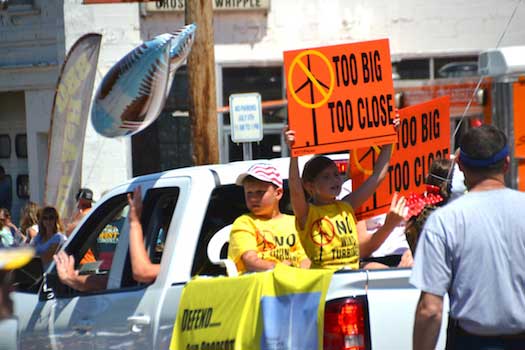 Save Ontario Shores, a group opposed to a large-scale wind turbine project in Yates and Somerset, also was in the parade with its message against the project by Apex Clean Energy.