Polish culture celebrated on Dyngus Day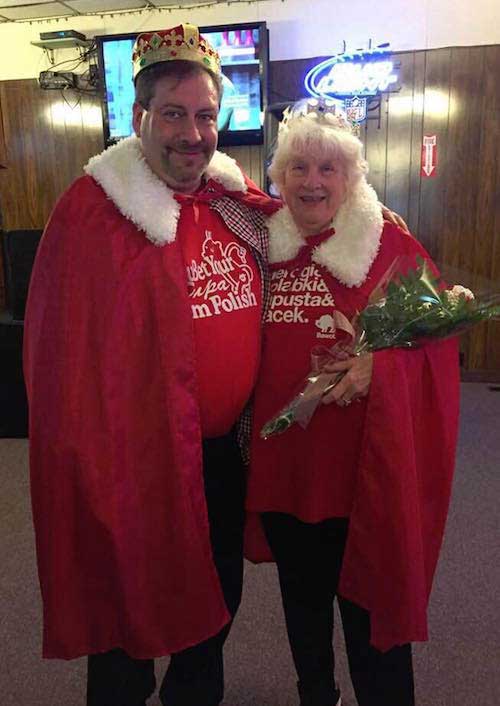 Provided photo
MEDINA – Polish culture was celebrated on Monday with Dyngus Day parties throughout Western New York, including one at the Sacred Heart Club in Medina, where JT Thomas was crowned king and Irene Dunn was named queen. Both are active members of Sacred Heart.
The Sacred Heart Club served up Polish food, including sweet and sour cabbage, smoked kielbasa, lazy pierogis, pierogis, Golumbki (stuffed cabbage) and fresh Polish sausage.
St. Mary's Athletic Club in Albion also served many Polish dinners on Monday.