Polish community celebrates end of Lent with Dyngus Day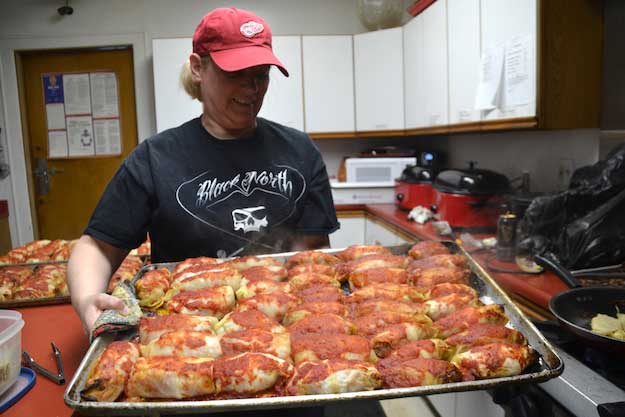 ALBION – Denise London holds a tray of Golabki, which are Polish cabbage rolls filled with rice, hamburg and tomatoes.
London is one of the cooks for about 75 meals of Polish food at St. Mary's Athletic Club on Moore Street in Albion.
"We're trying to carry on the tradition," London said.
St. Mary's, which was started by the Polish community that also founded the former St. Mary's Catholic Church on Brown Street, is stepping up efforts to celebrate Dyngus Day. The Polish community revels in Dyngus Day on the Monday after Easter, a chance to indulge after Lent.
Linda Lewis is working on pierogis. They are first boiled and then fried.
The dinners at St. Mary's are open to the community and are available until sold out today.