Pinkalicious brings love of cupcakes, sweets to Albion Middle School stage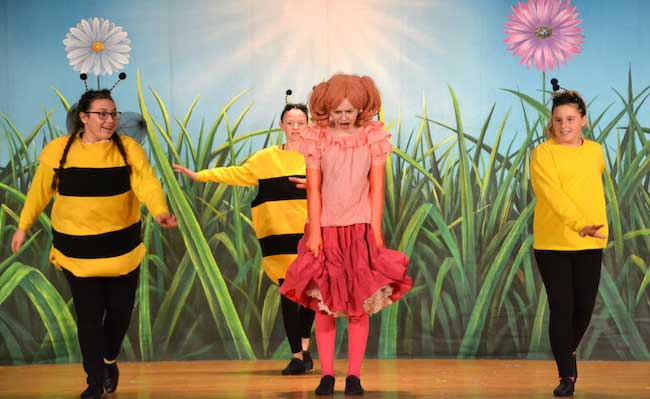 Photos by Tom Rivers
ALBION – Lucy Rivers plays Pinkalicious in the Albion Middle School show, Pinkalicious the Musical, which will be performed at 7 p.m. Friday, and noon and 7 p.m. Saturday.
She is surrounded by bees that think she is a flower. The bees include, from left: Audrey Pask, Alexis Hess and Autumn Flugel.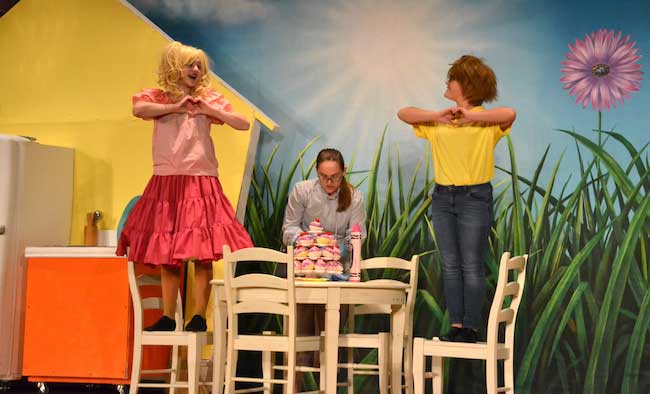 Pinkalicious starts the show with blond hair but her hair turns pink after eating numerous pink cupcakes despite warnings from her parents. She is shown with her brother Peter Pinkerton (Kelsey Froman), who also loves pink. They are singing "Pinkatastic."
Danielle Wyant, in back, plays their mother who stresses about housework.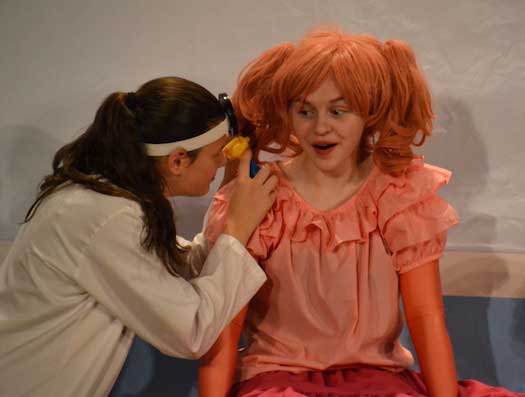 Maia Pate plays Dr. Wink who examines Pinkalicious and declares she has a case of Pinkititis, an affliction that turns her pink from head to toe. Pinkalicious is happy with the diagnosis because she loves pink.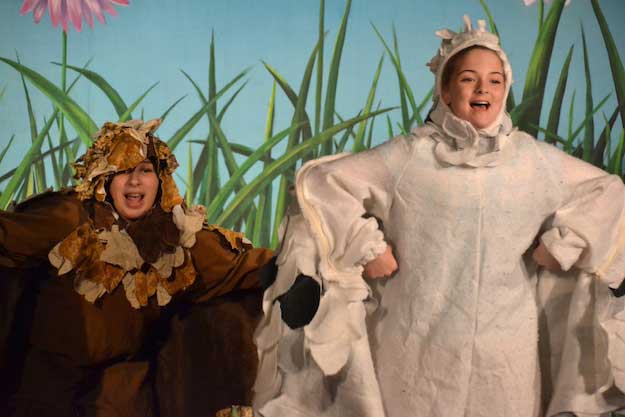 Marli Thrash, left, and Lianna Flugel are birds that are confused when they see Pinkalicious. They bug her, thinking she is a flower.
There are 20 students in the cast and 22 in the crew in the Albion production. The musical is based on the book by Victoria Kann and Elizabeth Kann.
The show is geared to elementary school students but would be enjoyed by people of all ages, said Carrie Kozody, the director.
"It's a very high-energy show," said Kozody, who is leading her 43rd production for the school. "There are over-the-top expressions and emotions."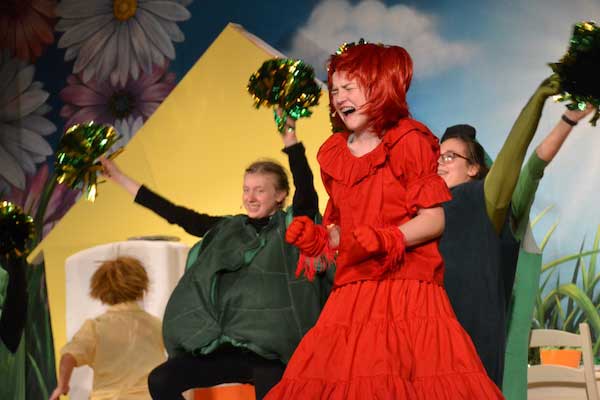 Pinkalicious keeps eating cupcakes and she turns red. The only way out of the predicament is to eat vegetables.
"Pinkalicious learns there is such a thing as too much of a good thing," Kozody said.
The uptight parents of Pinkalicious also learn to not fret so much.
"The parents learn just because you're an adult you don't have to stop having fun," Kozody said.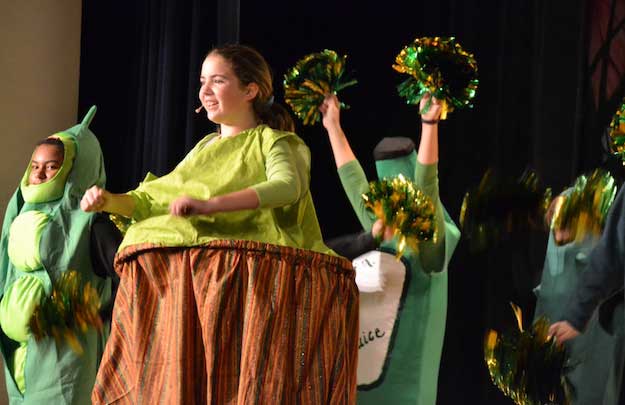 Meganne Moore is one of the dancing vegetables in the show. Pinkalicious is very reluctant to eat green food.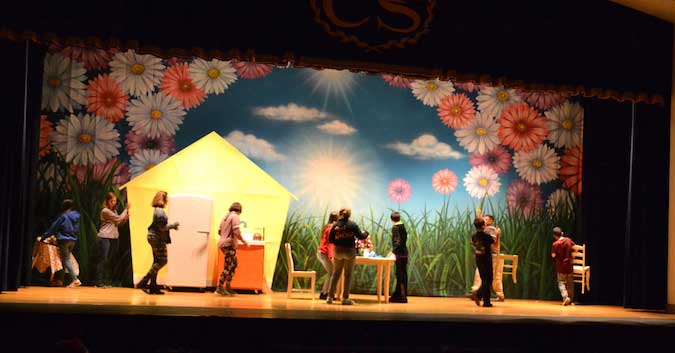 The stage crew makes some set changes during rehearsal on Wednesday.
Tickets for the shows on Friday and Saturday are available at the door.