Pink balloons released at race honored memory of Baylee McClary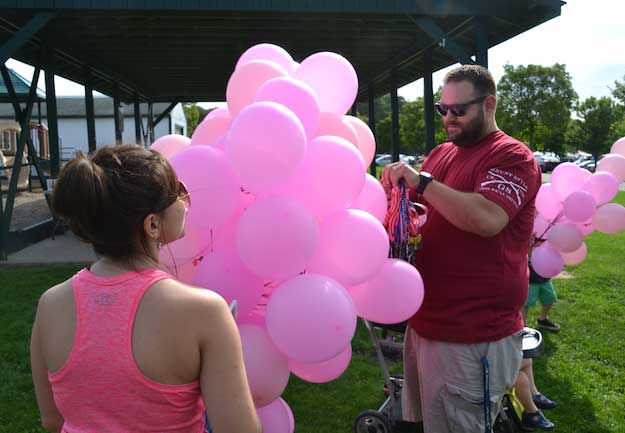 Photos by Tom Rivers
ALBION – Saturday's Metro 10 race at Albion included a Micro 10 race for kids in memory of Baylee McClary, a newborn baby who died shortly after birth on March 20.
Her father, Steven McClary of Waterport, handed out pink balloons in Baylee's memory at the kids' race.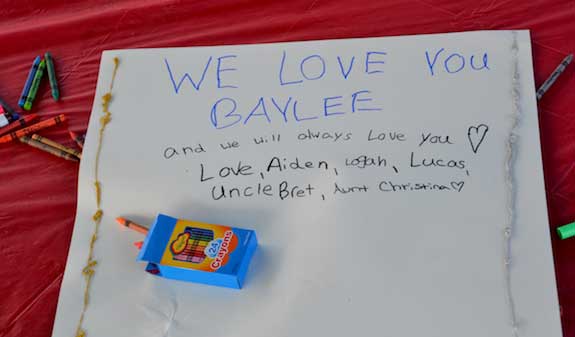 Community members also created cards in honor of Baylee.
Baylee's parents, Steven and Jessica McClary, would like to start a chldren's memory garden at Bullard Park in honor of Baylee and other children in the community who have passed away.
The Village Board is open to the idea and wants to hear input from the Rebuild Bullard Committee, which is working on improvements for the park.