Pilot survives helicopter crash in Gaines

'It's the grace of God that he's alive right now.'
Photos by Tom Rivers
GAINES – A man survived a helicopter crash and then a fire this afternoon when an ultralight helicopter went down hard in a field across from the Gaines Valley Aviation airport on Gaines Road.
Mark Bennett of Waterport was driving on the road at about 2 p.m. when he saw the helicopter in air. He pulled over to watch it because he said he likes to watch the smaller aircraft. He saw a part fall from the helicopter, then there was a grinding noise and another part fell.
The helicopter then came down, landing hard in the field, and then burst into flames.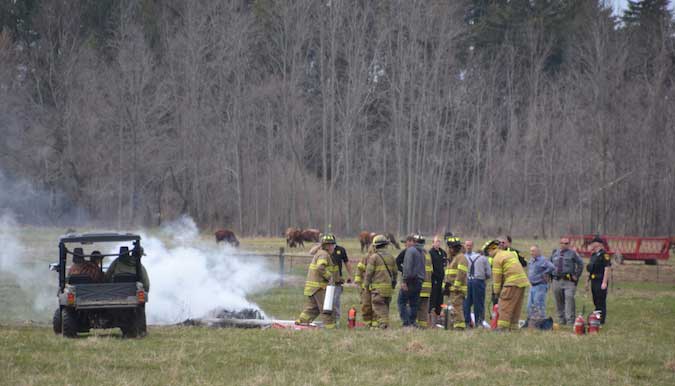 Bennett ran to help. He first checked a wired fence. The electric wasn't on. He climbed through the fence, ran to the crash site and lifted the frame of the helicopter off the pilot.
The pilot's shirt was on fire. Bennett helped the man roll over to put out the flames. The pilot had a knife and Bennett used that to cut off the pilot's shirt.
"It's the grace of God that he's alive right now," Bennett said. "I can't believe he survived the crash, let alone the fire."
The pilot was taken from the field by a stretcher to COVA ambulance, which is transporting him to a Rochester hospital. Bennett said the pilot had bad burns on his chest and head.
Dirk Climenhaga lives next to the field and called 911. He was the second person on the scene. Climenhaga said Bennett likely saved the man's life.
"Mark is a hero," Climenhaga said.
The Federal Aviation Administration is sending personnel to investigate the crash, said Chris Bourke, undersheriff of the Orleans County Sheriff's Office.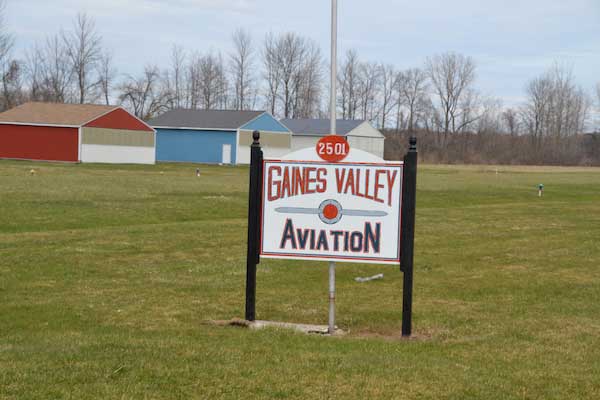 The helicopter crashed across the road from Gaines Valley Aviation on Gaines Road.