Pilot not injured after ultralight flips in field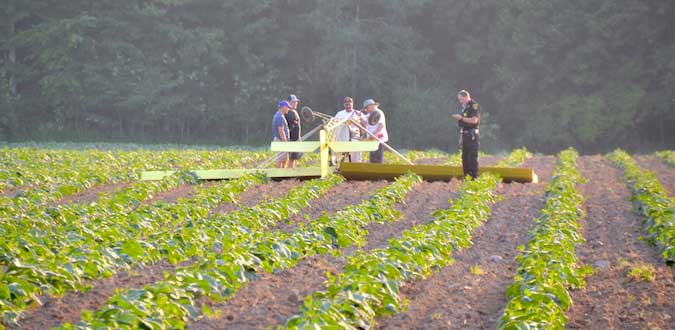 Photo by Tom Rivers
CARLTON – An ultralight plane is upside down in a squash field on Gaines Road in Carlton this evening. Orleans County Sheriff's Deputy Brian Marsceill is on scene with Carlton firefighters.
The pilot, James Retzlaff of Burt, needed to do an emergency landing after the engine stopped. He was able to circle the field and land the ultralight at about 7:30 p.m. However, the dirt was loose and the plane dug in and flipped over on the landing, said Sheriff Chris Bourke.
Retzlaff, 74, wasn't injured from the incident. He was able to walk away and was checked out by Carlton firefighters. He declined to be transported by COVA ambulance.
Retzlaff had been flying for about 1 ½ hours before having to an emergency landing just north of the Gaines Valley Aviation Airport.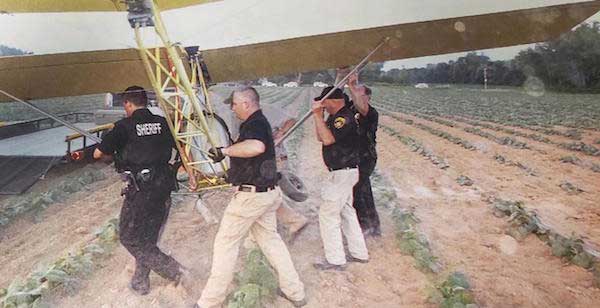 Provided photos
Members of the Sheriff's Office help move the damaged ultralight to a trailer. Chief Deputy Jeff Gifaldi, center, Undersheriff Mike Mele and Sheriff Chris Bourke, back right, helped to move the aircraft.
Sheriff Bourke said further examination of the ultralight showed the plane most likely ran out of gas, which caused the engine to conk out.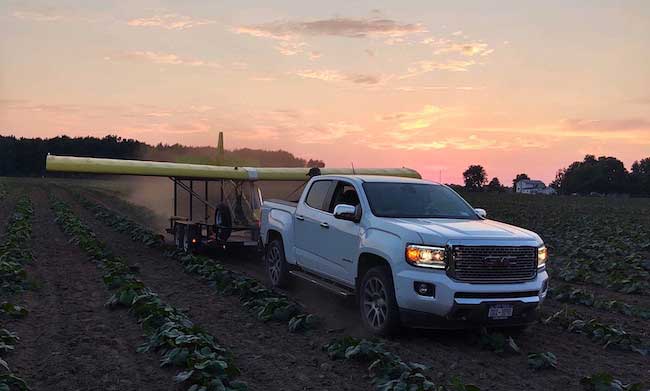 The plane is hauled out of the field.