Pileated Woodpecker makes presence heard in Carlton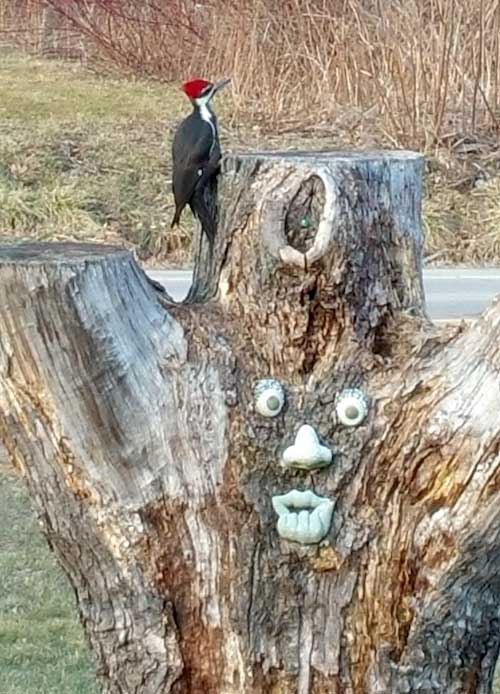 CARLTON – Michael Smith took these photos of a Pileated Woodpecker on Monday, which was pecking away at a maple tree stump in Smith's front yard on Route 18.
"My wife heard him pecking loudly at the tree from inside the house," Smith said. "The tree face fits the situation."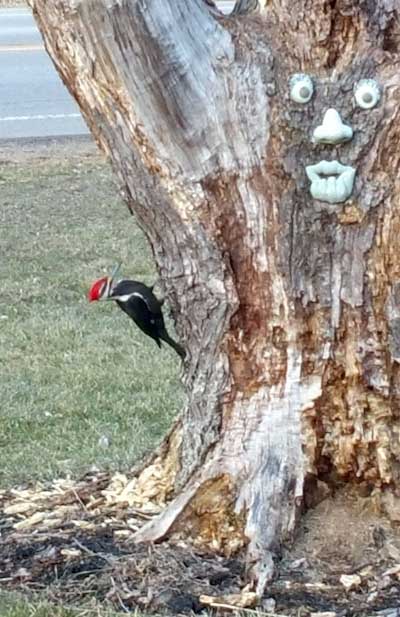 The Pileated Woodpecker is a large woodpecker that can seem like a crow. This woodpecker tends to have a red chest and a red stripe on its cheek.
Click here for more about the Pileated Woodpecker.