Pigs, goats and more bask in attention at Albion Mini Farm Day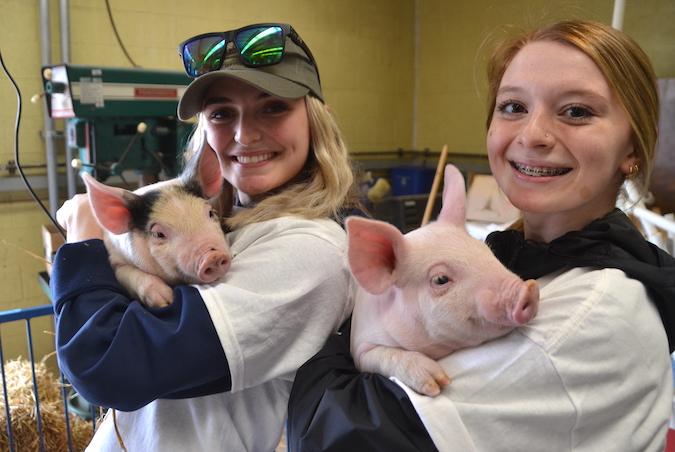 Photos by Tom Rivers
ALBION – Albion FFA members Alyson Knaak, left, holds a piglet named "Porkchop" and Jamie Penna holds "Bacon" during today's Albion FFA Mini Farm Day.
Several hundred elementary students stopped by the FFA shop to see the farm animals and tractors in the parking lot.
"This is the most fun we have," Knaak said.
Scott Oldenburg, the agriculture teacher and FFA advisor, said the students look forward to the Mini Farm Day.
"It's the Albion FFA giving back to the elementary kids and educating them about the different animals on a farm," he said.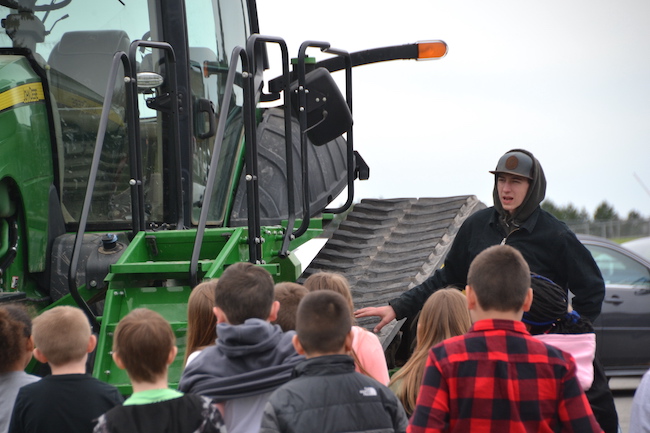 Max Bentley shows this class of third graders a John Deere track tractor that was brought to the school by Panek Farms.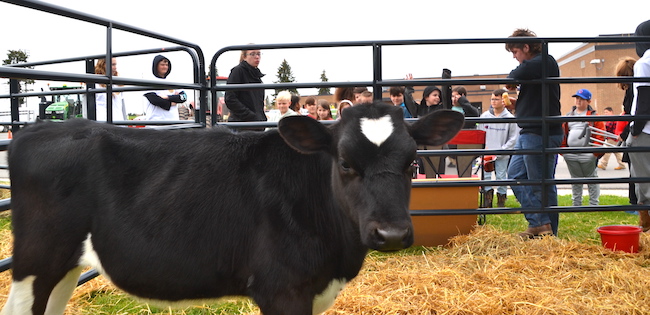 This dairy calf named "Jelly Bean" was brought to the Mini Farm Day by FFA member Samantha Basinait, who also brought an 1,100-pound Hereford steer.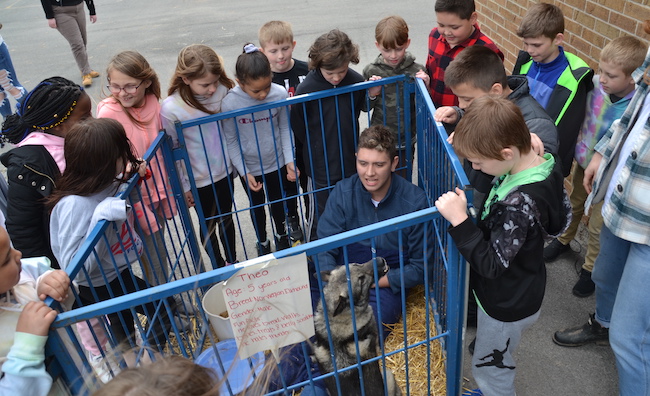 Jeffrey Brown introduces students to Theo, a 5-year-old Norwegian Elkhound that loves bread, walks, bones, treats and belly scratches. The dog hates thunder, Jeffrey said.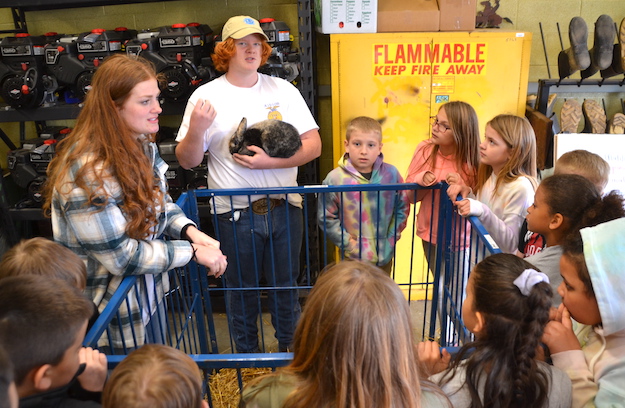 Simon Ellison holds a Harklen cross rabbit. He is joined by Leah Pritchard, who introduced the students to a goat named Matilda in the pen.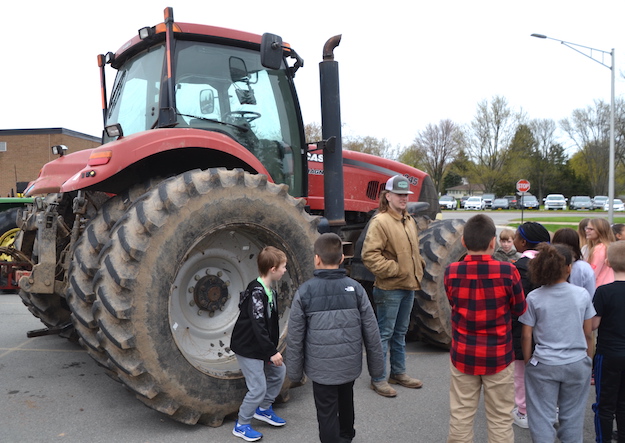 Aiden Brien shows the class a Case IH speed tiller made available by Mathes Farms.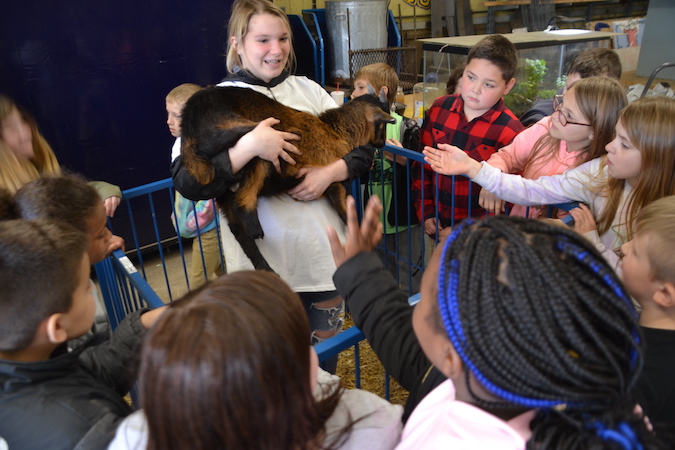 Taylor Soule holds a 3-legged goat named Jack that was very popular with this group of third-graders.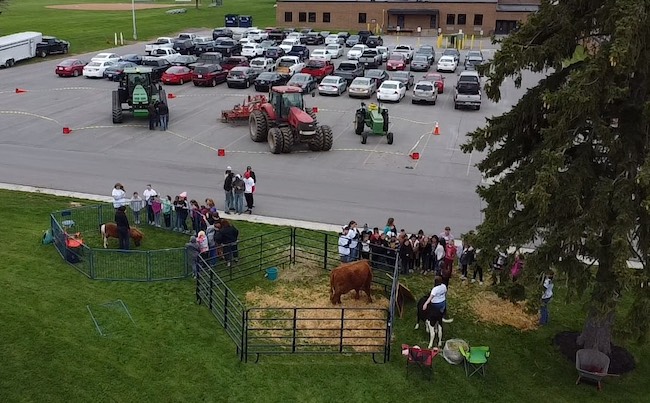 Austin Narburgh of the Albion FFA sent in this drone photo of the livestock area and tractors in the parking lot from the Mini Farm Day.