Pier is finishing touch for Yates Town Park upgrades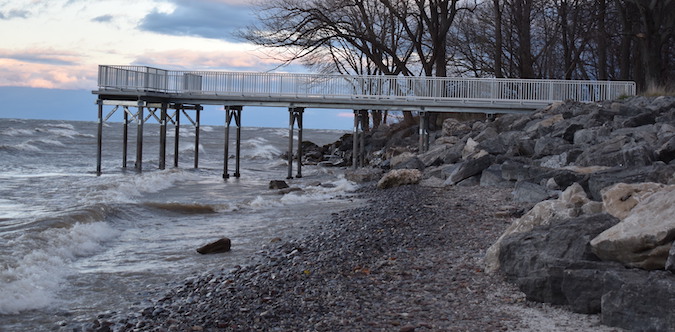 Photos by Tom Rivers
YATES – A new pier was built last month at the Yates Town Park on Morrison Road. Keeler Construction in Barre was the general contractor on the project.
The pier is 75 feet long. Yates town officials said people can use the pier to enjoy sightseeing and fishing. Boats won't be allowed to tie up to the pier unless it's an emergency.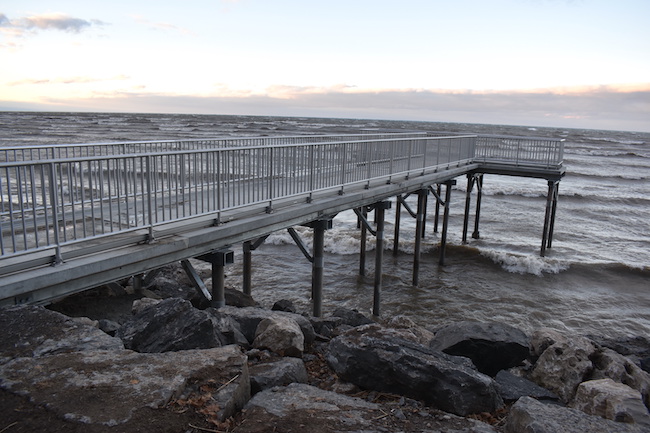 The new pier is part of a $2.5 million upgrade at the park. The improvements include a pavilion with bathrooms, new playground equipment, a kayak launch, a crusher-run walking trail, and new parking lot with sidewalks.
The pier is the last major project at the park but some additional work remains to be completed in the spring: a cement pad and grill next to new pavilion, cement pad and water fountain next to playground, three bench sunshades around playground, security camera system, and staining of cedar of the pavilion, Town Supervisor Jim Simon said.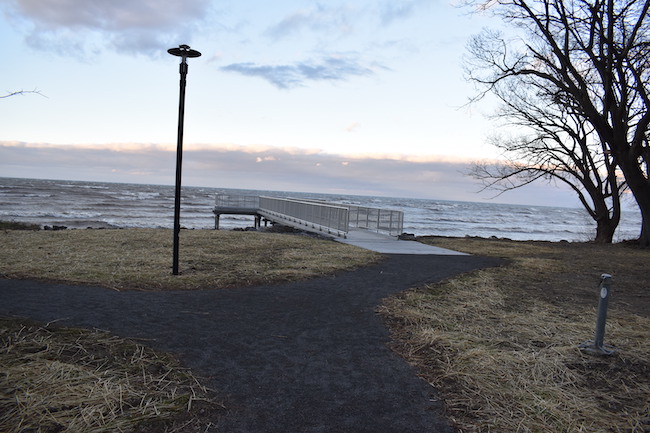 The projects are 95 percent funded by the state, which made $300 million available to southshore communities  through the state's Resiliency and Economic Development Initiative or REDI.
That was in response to historic flooding along the shore in 2017 and 2019. That flooding destroyed part of the shoreline at the Yates park and the town used a separate $400,000 grant from the state to put in a massive breakwall.
The local share is about $126,000. The Lyndonville Area Foundation gave $100,000 towards the local portion, with the town highway department providing in-kind services to meet the remaining local contribution. The highway department has removed trees, hauled stone and milled the driveway.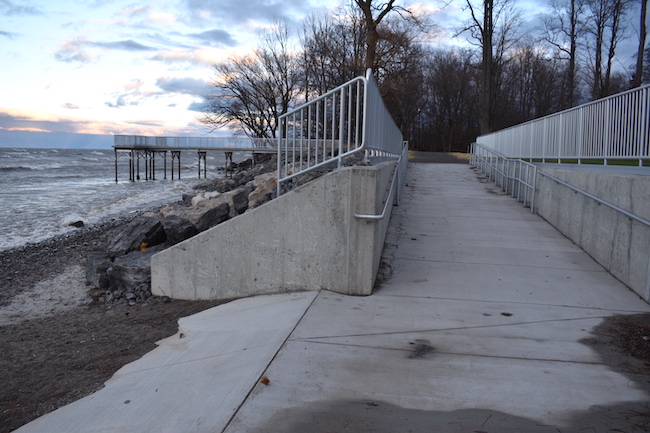 A new concrete kayak launch also was recently completed by Keeler. The launch provides handicapped accessibility to the shore, instead of having to climb down the breakwall.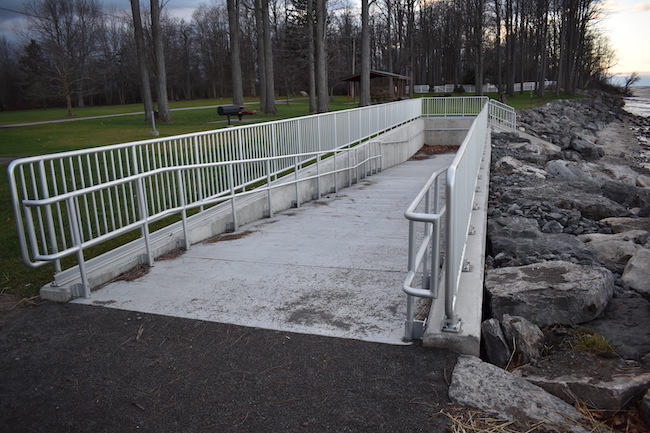 The launch is a sizable ramp, which was needed to withstand the waves from Lake Ontario that often can be 3 to 4 feet.