Pickup truck bursts into flames in Albion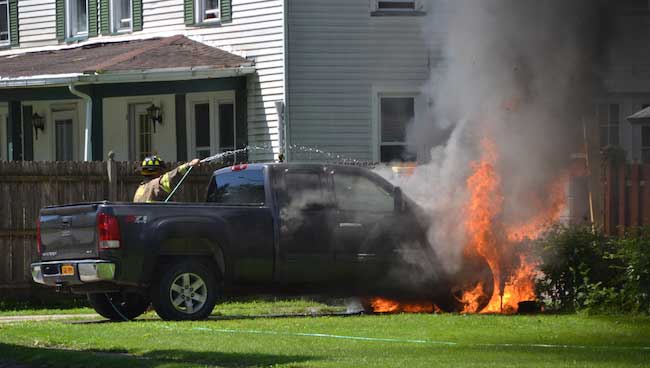 Photos by Tom Rivers
ALBION – The first Albion firefighter on the scene of a pickup truck on fire uses a garden hose to try to douse the flames.
Firefighters were dispatched to the scene at about noon. The truck is owned by Mitch Conn and was parked in his driveway at the corner of West Park and Day streets.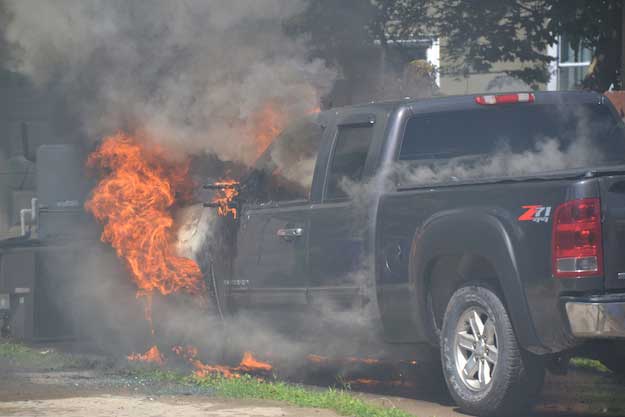 The flames engulfed the front of the truck.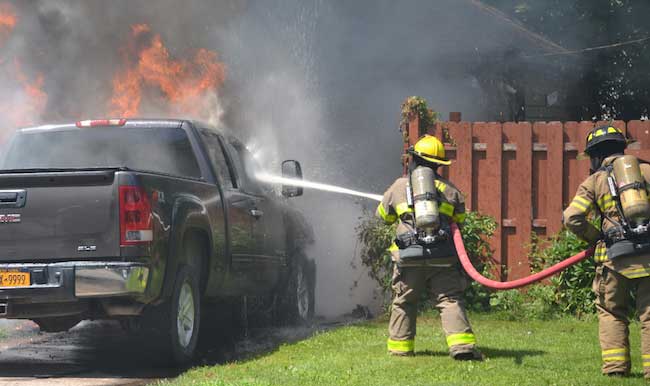 Firefighters were able to keep the fire from spreading to the garage.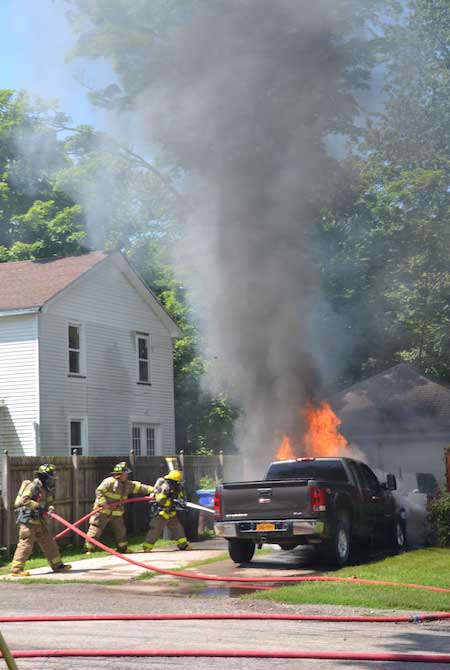 The fire spewed a dark smoke high in the air.
Orleans County fire investigators are working to determine the cause of the fire.