Photos: Tree cutter has been busy since last week's windstorm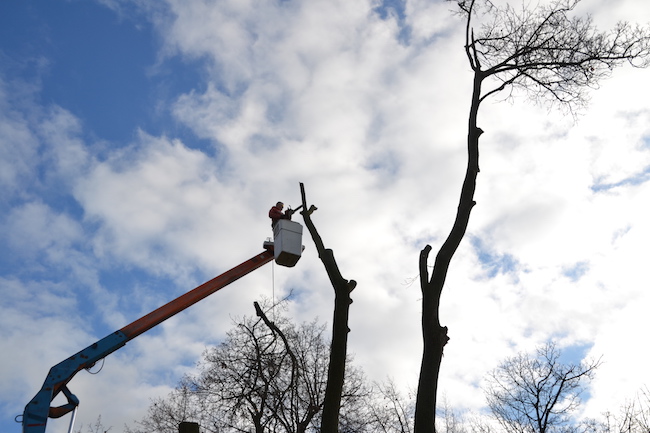 Photos by Tom Rivers
ALBION – Brian Bruski takes down a sugar maple located between two houses on East Park Street in Albion today.
Part of the tree fell in last week's wind storm, totaling a resident's vehicle.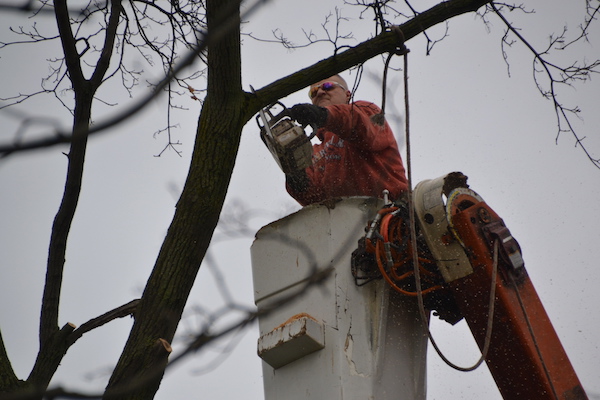 Bruski, owner of B & B Tree Surgeons in Albion, said he has been working in the tree business for 42 years, since he was 14. He has owned his own company since 1993, and works between Buffalo and Rochester.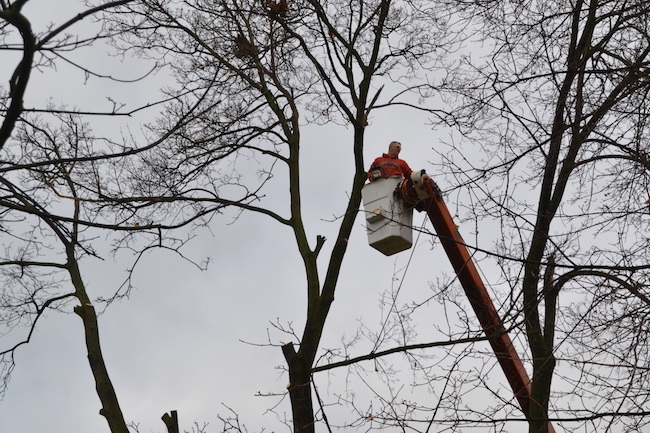 Bruski is up about 50 feet in his bucket truck, taking the tree down in sections. He tied a rope on the big branches so when they were cut they wouldn't land on a house.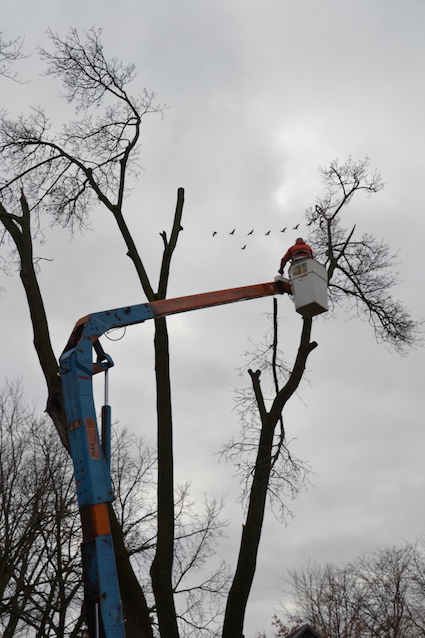 A flock of geese flew by while Bruski worked on taking down the tree.