Photo ops galore as powerful rainstorm floods roads and backyards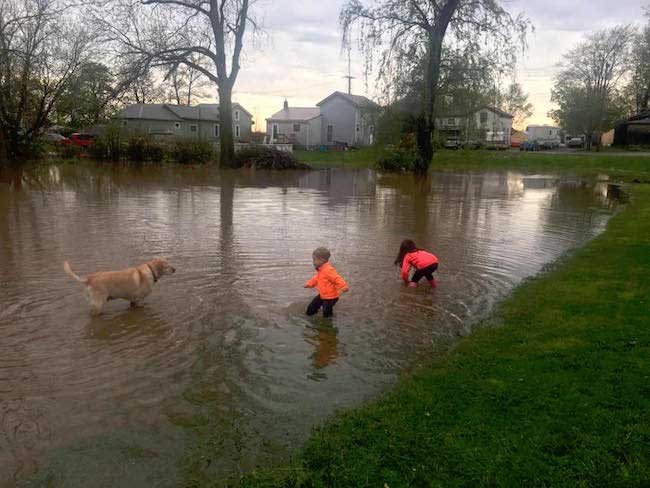 The big downpour this afternoon flooded many roads and backyards around Orleans County and Western New York. Orleans Hub readers sent in many photos from the storm and its aftermath.
Christina Bolton-Parsell sent in the top photo of her kids playing in their flooded yard in Knowlesville with their dog after the heavy rain today.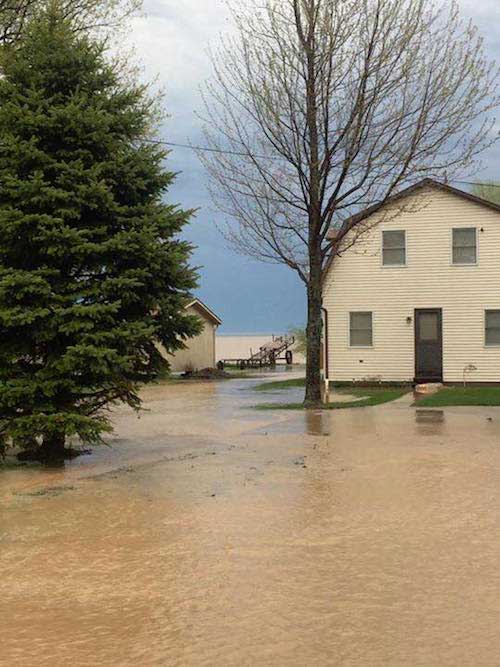 Chris Botsford shared this photo of Botsford Lane in Lyndonville.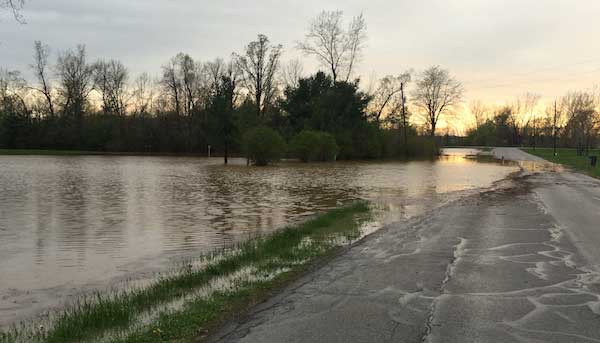 Victoria Flugel sent in this photo of her neighbor's flooded yard on Holley Road in Albion.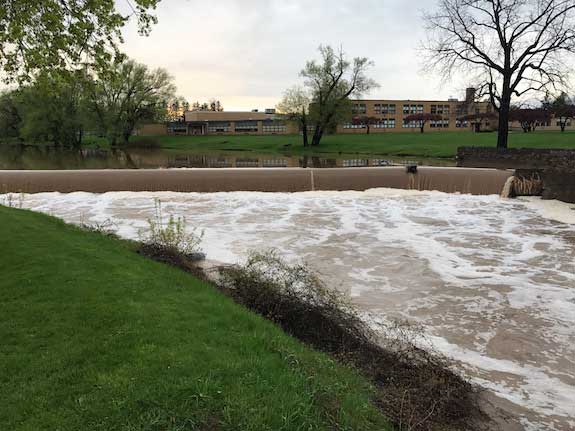 Jill Bolton took this photo of rising water at the Lyndonville Dam.

John Coke sent in this one of Eagle Harbor Road.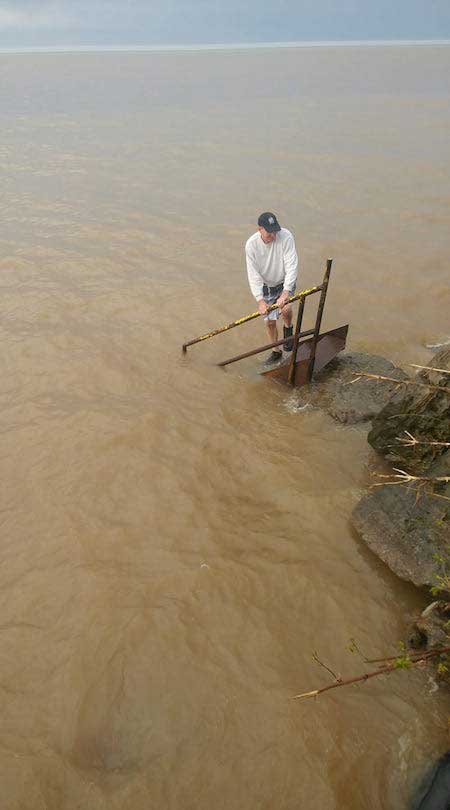 Nicole Bellnier took this photo of her husband Ed trying to rescue their steps from the rising Lake Ontario at Point Breeze.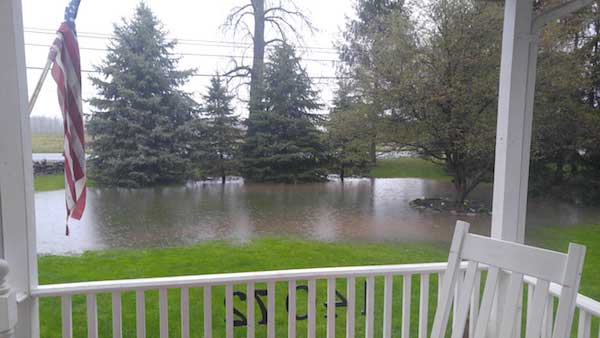 Brandi Ferris took this photo looking at her front yard on Waterport-Carlton Road.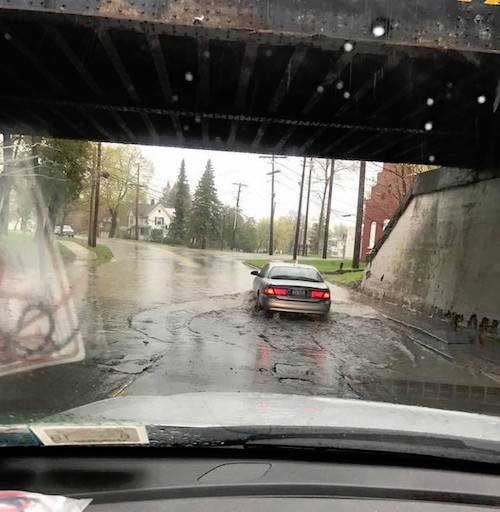 Tiffany Surowy took this picture while a car passes through the underpass in Holley on Route 237.

Jack Burris of Albion took this photo of the flooded Route 98 and Proctor Brook by the Cobblestone Museum.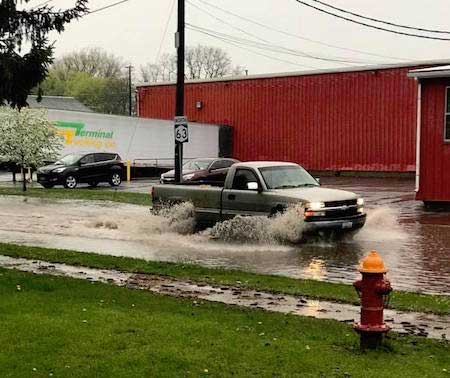 Jason Harrington took this photo on Commercial Street in Medina in front of Snappy.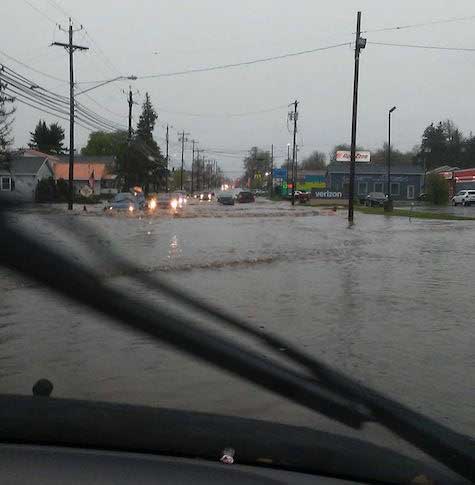 Kristina Marie Weese took this one of the flooded Route 31 between Hamilton and West Academy streets.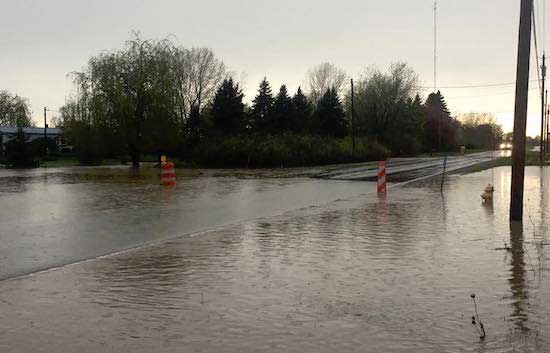 Cathy Schmitt took this photo of West County House Road in Albion.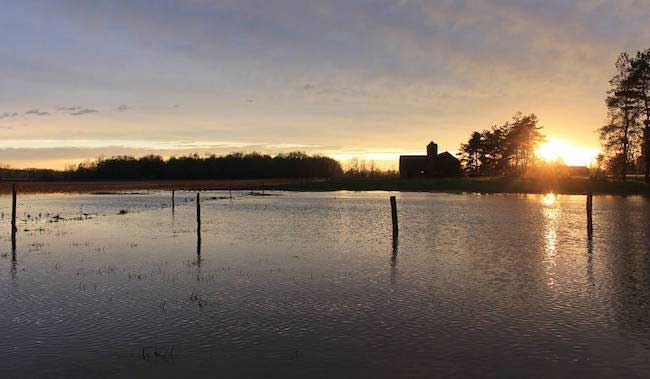 Aaron Vosburgh took this one on Gaines Basin Road in Albion after the rain stopped.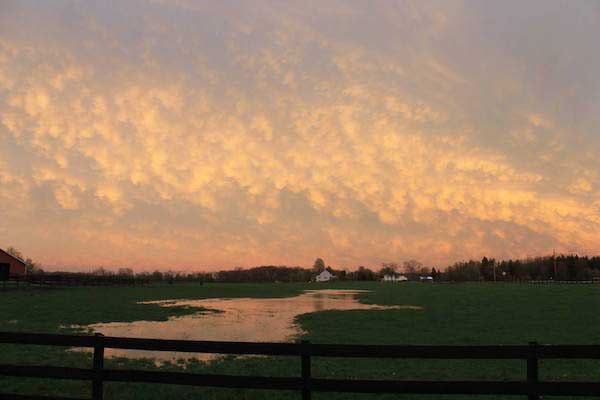 Aaron Vosburgh also took this one of a field on Long Bridge Road in Albion after the storm.