Photos of sunset at Elba muck
Photos by Tom Rivers
ELBA – The sun goes down this evening in Elba. This photo was taken looking across the big drainage ditch along West Muck Road off Route 98. This is not far from the Barre town line and Orleans County line.
The Elba mucklands include about 90 miles of drainage ditches. The muck was originally a swamp that was drained beginning in 1915 by many immigrants from Poland and Italy.
The weather forecast for this week includes a high of 36 and sunny on Sunday, according to the National Weather Service in Buffalo.
The highs for the rest of the week include 41 on Monday, 46 on Tuesday, 47 on Wednesday, 53 on Thursday, 46 on Friday and 50 on Saturday.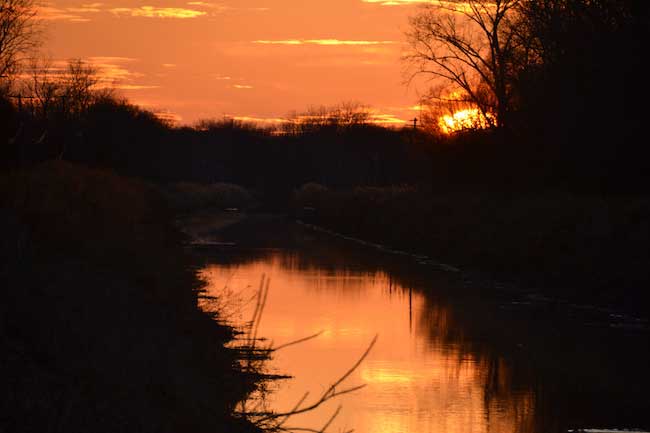 The muck has been fertile farmland for growing onions, lettuce, potatoes, carrots and other crops.