Photos: Mother possum carries her babies in Ridgeway backyard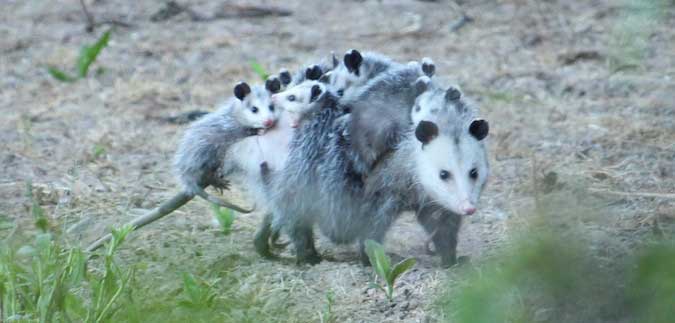 RIDGEWAY – Hannah Hill of Ridgeway sent in these photos taken this morning, when she saw a mother possum carrying a bunch of babies on her back on Oak Orchard River Road.
The Orleans Hub has been around for more than 7 years and many people have sent in wildlife photos. I believe this is the first time we've had possums featured.
"I know it's not news, but local and adorable none the less ?," Hill said in an email to the Orleans Hub.
I didn't know that the mother possums have a pouch in their abdomens for the babies when they are small. As they get bigger, the babies climb on the mother's back while she is out scavenging.