Photos: Letchworth State Park shows off autumn glory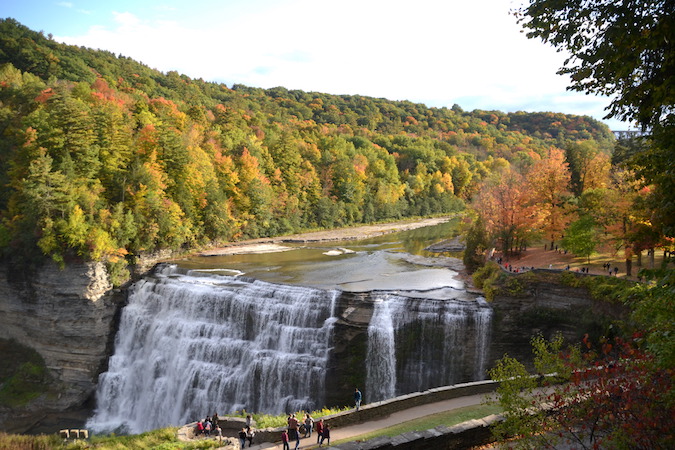 Photos by Tom Rivers
CASTILE – The Middle Falls at Letchworth State Park drew a crowd of people on Saturday to see the plunging water from the falls and the changing foliage of the forests.
The leaves in Orleans County are just starting to change while they are further along about an hour away in Wyoming County, home to Letchworth which was voted the best state park in the country in 2015 in the USA Today Readers' Choice Award. Letchworth beat out 19 other state parks that were nominated in the United States.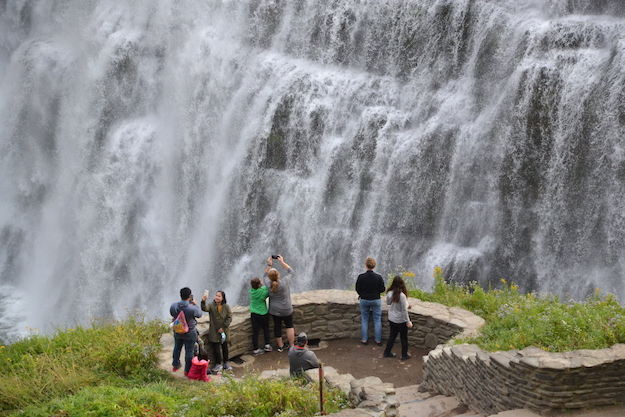 This group enjoys being up close to the Middle Falls.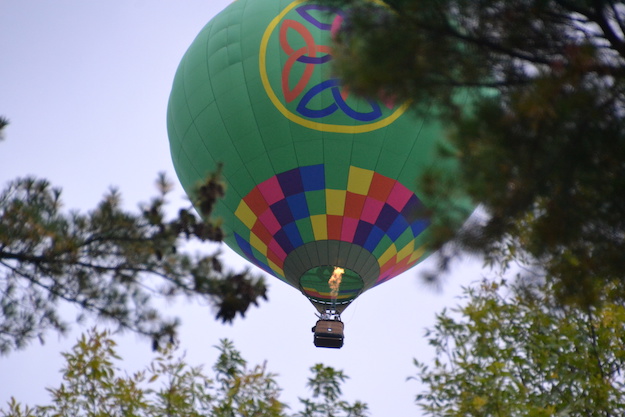 There was a hot air balloon giving rides over Letchworth on Saturday afternoon.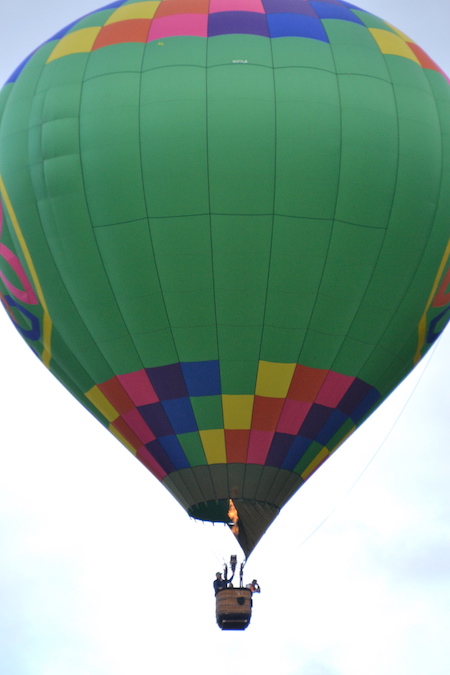 The hot air balloon added to the spectacle of color and nature at the park.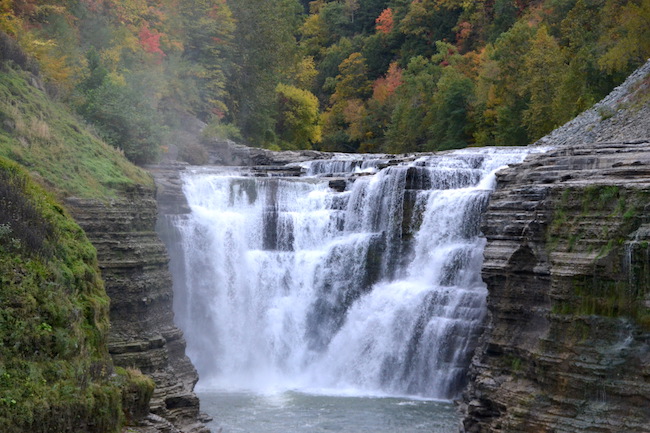 The Upper Falls isn't too far from the Middle Falls. The Genesee River runs through Letchworth State Park.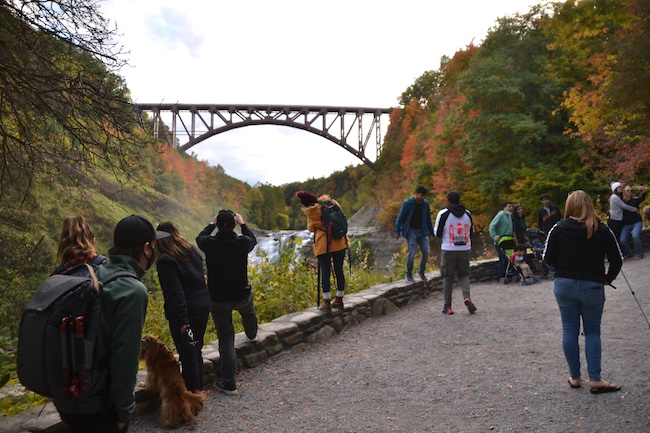 This group with several RIT students showed up with their cameras.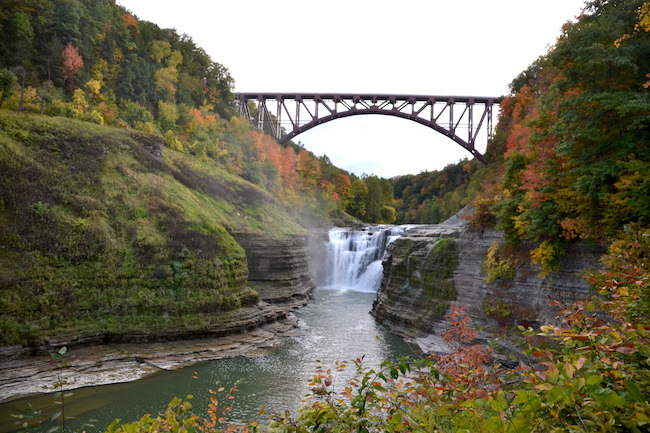 The Portage High Bridge opened in December 2017, replacing a railroad bridge built in 1875. The bridge is 235 feet above the waterfalls, and stretches nearly 1,000 feet across the gorge. The new bridge cost $75 million and serves the Norfolk Southern Railway.