Photos: Jacobs takes the oath as new congressman in NY-27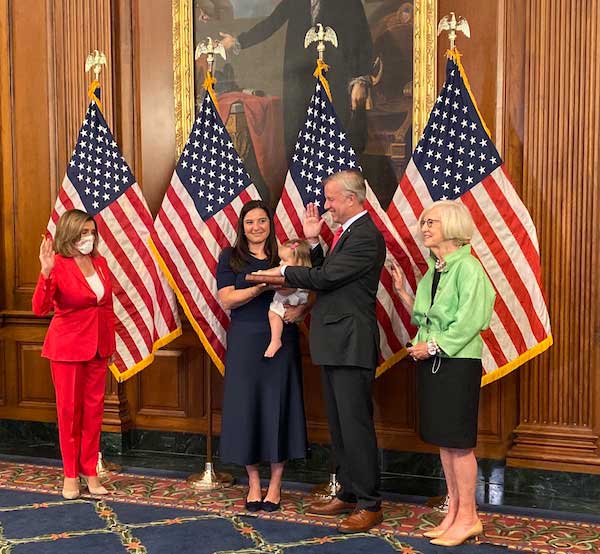 Photos courtesy of Chris Jacobs' Office
WASHINGTON, DC – Chris Jacobs this morning took the oath of office as the new representative in New York's 27thCongressional District.
Nancy Pelosi, the House Speaker, administered the oath. Jacobs was joined by his wife Martina, their daughter Anna and Jacobs' mother, Pam.
Jacobs fills a seat that has been vacant for nearly 10 months following resignation of Chris Collins.
"Our district has been without representation and leadership for far too long – today that finally ends and the people of NY27 have representation again," Jacobs said. "I am deeply grateful and honored that the voters have put their trust in me, and I am eager to get to work fighting for them and their needs in Congress."
Jacobs won a special election on June 23 but had to wait for absentee ballots to be counted. He edged Nate McMurray, 37,910 votes to 36,492.
"Whether it is fighting for our region's small businesses, or supporting our great family farms, or working to update infrastructure and rural broadband access – I promise to serve this district with honor and integrity," Jacobs said in a statement. "I care deeply about our Western New York Community, and I look forward to helping our region reach its full potential."