Photos from the past of Santa spreading holiday magic in Orleans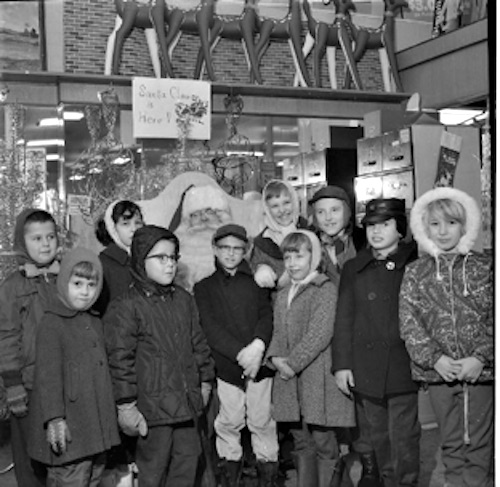 Illuminating Orleans, Vol. 1, No. 3
By Catherine Cooper, County Historian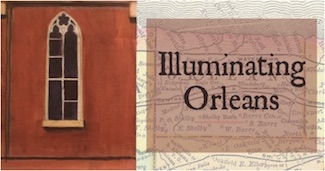 The holiday season invariably evokes memories of times past and the terrifyingly magical experience of a visit with Santa Claus is one that remains vivid.
The top image is an evocative photograph showing children at G.C. Murphy's store on Main Street, Medina. The photo is courtesy of Medina Historical Society.
A Medinian recalls: "I remember walking to the back of Murphy's store, Santa was seated on a throne."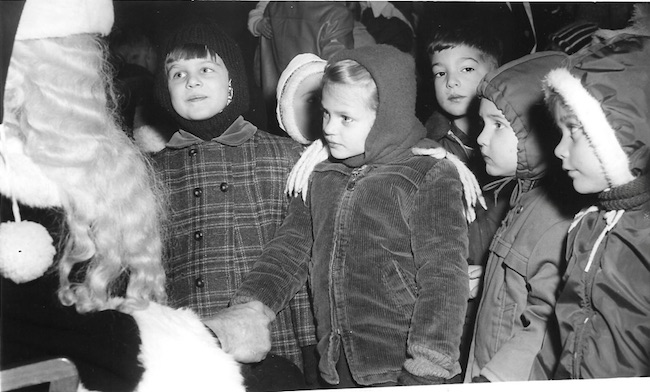 Several people recall a Santa situated at the back left corner of Newberry's store in Albion, he gave out candy canes and coloring books. This photo is from the Orleans County Department of History file.
But, the most famous Santa of all, of course, was right in Albion. Visiting Christmas Park during the year was a thrill, as was the opportunity to feed the reindeer or ride on the Christmas train.
An Albion lady recalls the ultimate Santa experience:
"I sat on Charles Howard's lap at Christmas Park. Near his seat was a 'fishing pond,' where, for probably 25 cents, you'd put a pole with some sort of clothes pin on the line over the barrier – you'd feel a tug, and reel in some little toys that are probably collectibles today. I remember getting a bag with 2 comic books in it."
---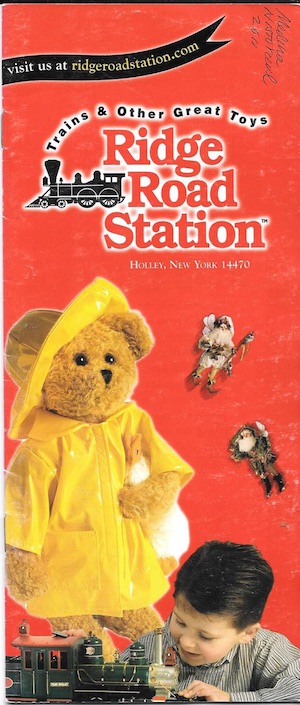 Ridge Road Station image courtesy of Medina Historical Society
More recently, a generation of children (and their accompanying adults) experienced the wonder of Christmas at Ridge Road Station in Holley. This 30,000 square-foot emporium was in operation from 1992-2011. It was the largest independent toy and Christmas store in New York State.
The inventory and displays were absolutely breathtaking. Garlands and stars, ornaments of every description, a mesmerizing train layout, a wealth of imaginative toys and collectibles.
But, commerce is inextricably intertwined with Christmas. G.C. Murphy's, Newberry's, Christmas Park and Ridge Road Station no longer exist in the physical dimension, but they live on vividly in the memories of those who experienced them.