Photos from mass casualty drill, where first responders prepare for the worst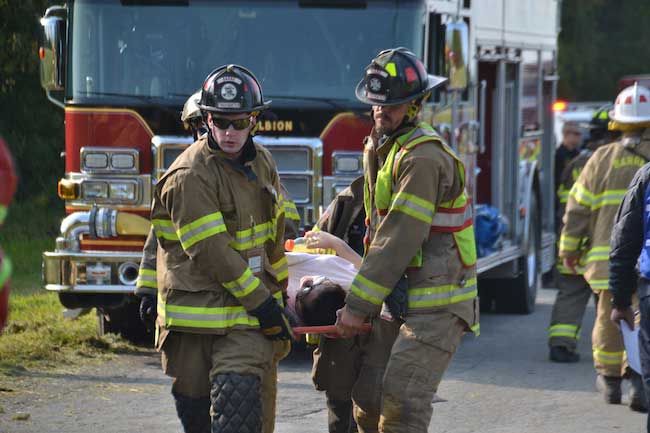 BARRE – Firefighters carry a patient on a stretcher this morning as part of a mass casualty drill for several fire departments in Orleans and Genesee counties, as well as other first responders and hospital staff at Medina Memorial and the United Memorial Medical Center in Batavia.
This was the first mass casualty drill it at least a decade. Justin Niederhofer, assistant fire chief for Carlton, helped organize the event which included about 100 participants.
"There are a lot of challenges and a lot of moving pieces that people are uncomfortable with," Niederhofer said about a mass casualty drill. "It isn't just fire, it's EMS."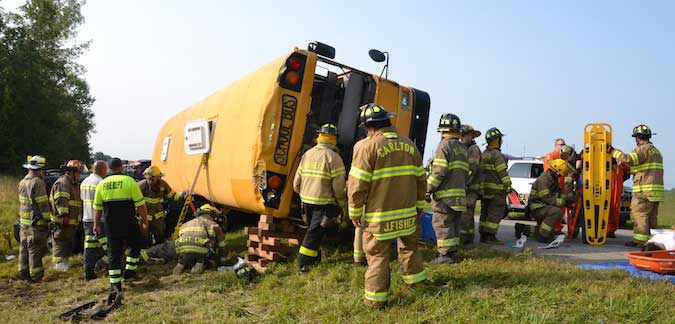 Lyons Collision in Medina set up the scene, laying a school bus on an SUV. Firefighters removed the windshield and then started to carefully remove patients. About 15-20 teen-agers volunteered to be "victims" for the drill.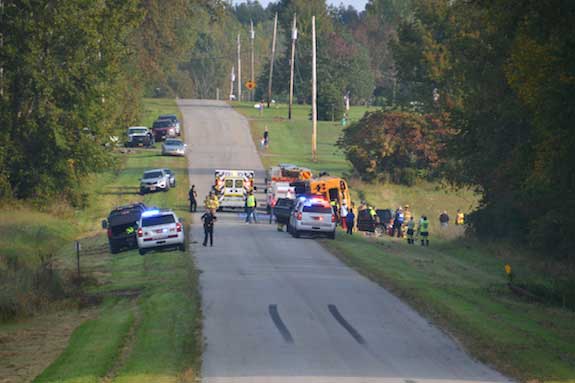 The incident was set up on Hill Road where there is a dip in the road.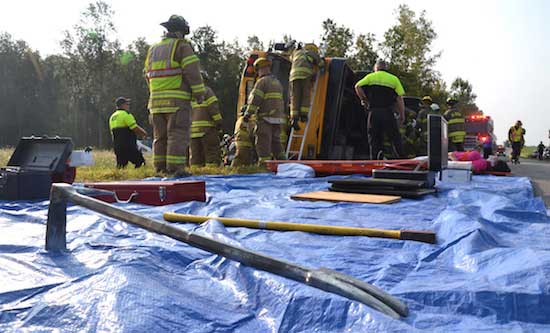 Firefighters have their extrication tools laid out by the bus.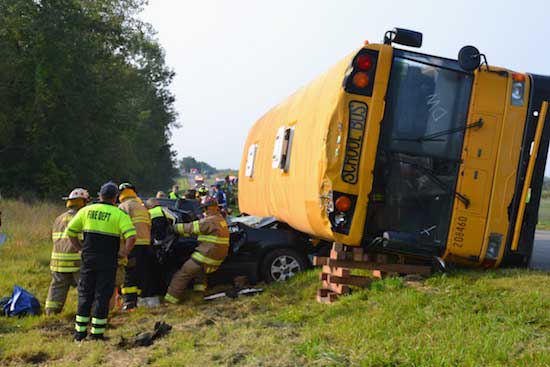 Firefighters also took apart an SUV to free two "victims" in that damaged vehicle. They used cribbing to help stabilize the bus so it wouldn't shift or fall down the embankment.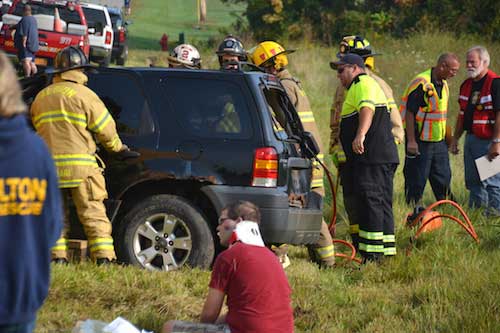 There were firefighters from several local departments in Orleans and Genesee counties for the drill. They took notes during the four-hour drill and will meet again soon to go over strengths and weaknesses in the mutual aid plan for major incident.
"For bringing everybody together, it's running pretty smoothly," said Bill Francis, a member of the Albion Fire Department.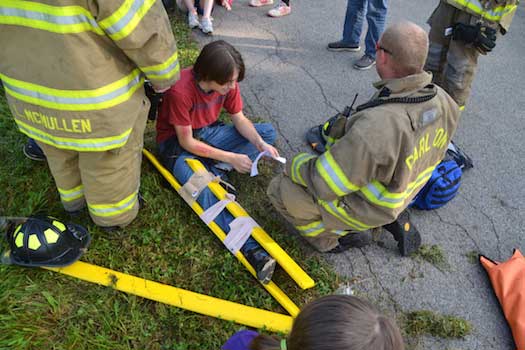 Carlton firefighter Ben Diltz checks on Vincent Viterna, who volunteered to be one of the victims.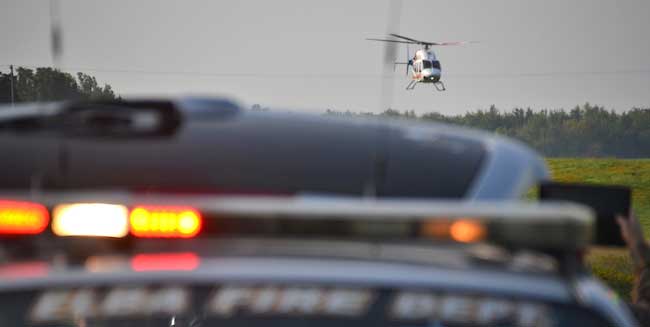 Mercy Flight also participated in the drill.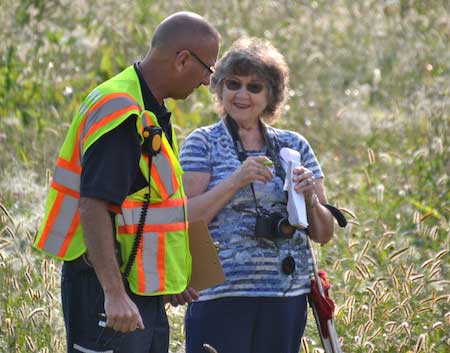 Dale Banker, the Orleans County emergency management coordinator, talks with Ginny Kropf, a reporter for The Daily News in Batavia. Updating the media is one of the roles for leaders at a major incident.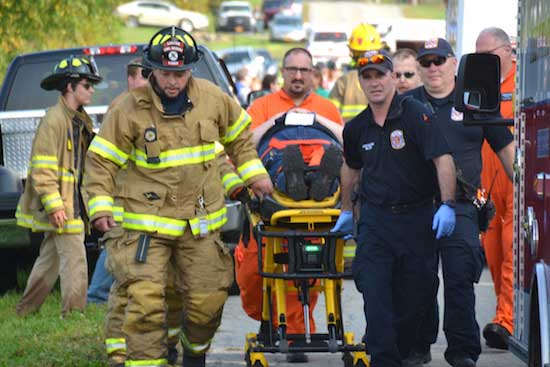 Firefighters and Mercy Flight staff take a patient by stretcher. Many of the patients were taken to Medina Memorial Hospital, where the hospital tested its ability to handle many patients at one time. The drill also included having additional patients walk in during the mass incident. It was a "surge" exercise to see how the hospital could activate additional staff and resources.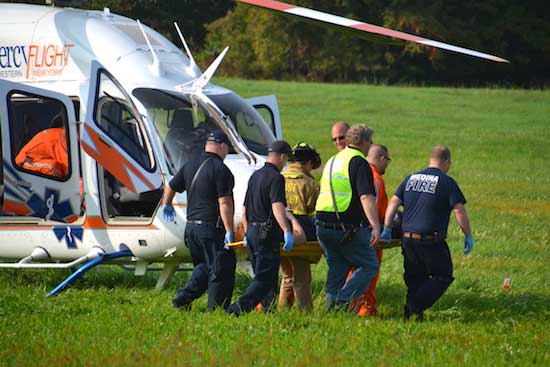 The patient is taken to Mercy Flight.
The drill also tested emergency communications through the backup dispatch center at the Orleans County Emergency Management Office on West Countyhouse Road.