Photos from Albion teachers vs. state troopers benefit basketball game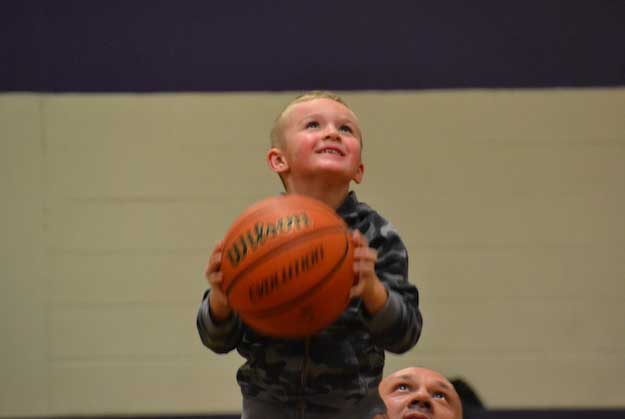 Photos by Tom Rivers
ALBION – Lincoln Voorhees, 5, of Albion gets a lift from state trooper Greg Narburgh, an Albion native, during a break in this evening's basketball game between the state troopers and the Albion faculty.
It was a high-scoring game with the faculty winning, 104-103. Some of the long-range shots were worth 10 points.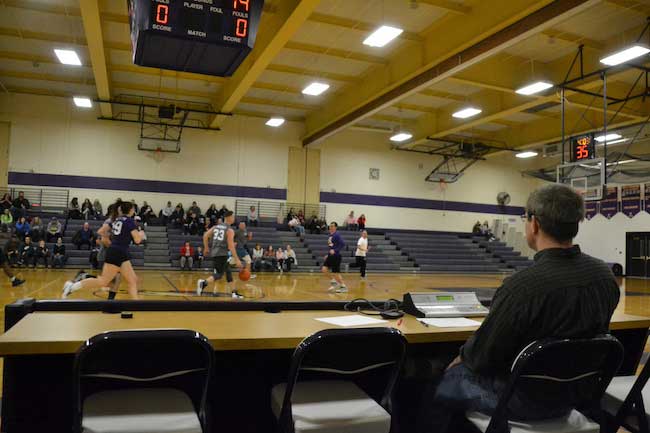 Albion teacher Rich Gannon served as the announcer in the game, which was a benefit for the Albion varsity softball team, which is coached by Cathy Schmitt.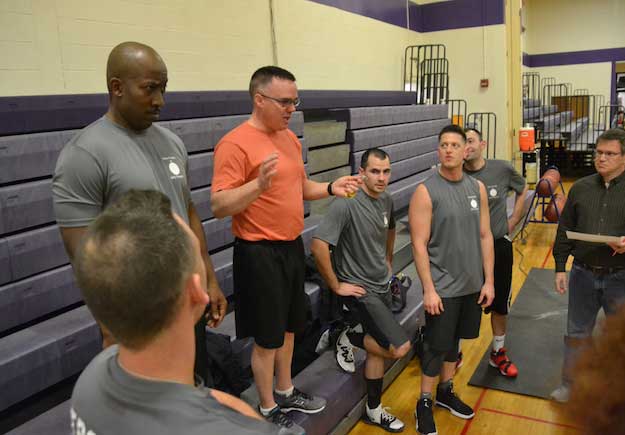 Retired Lt. Kurt Schmitt goes over the ground rules for the game – lots of offense and not much defense. His wife is the varsity softball coach at Albion and one of the players for the Albion faculty this evening.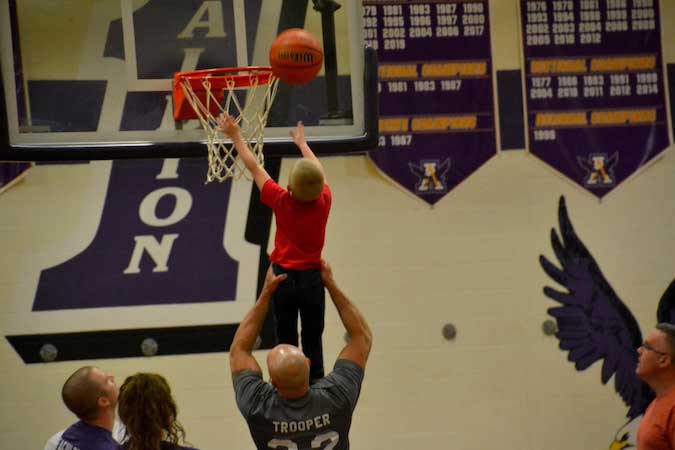 Jamison King, a first-grader, gets lifted up by state trooper Greg Narburgh for a close shot at the basket.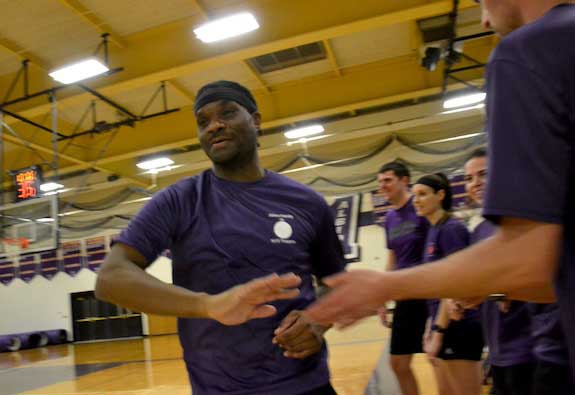 Mike Jones, one of the top players for the Albion faculty, is introduced just before the game.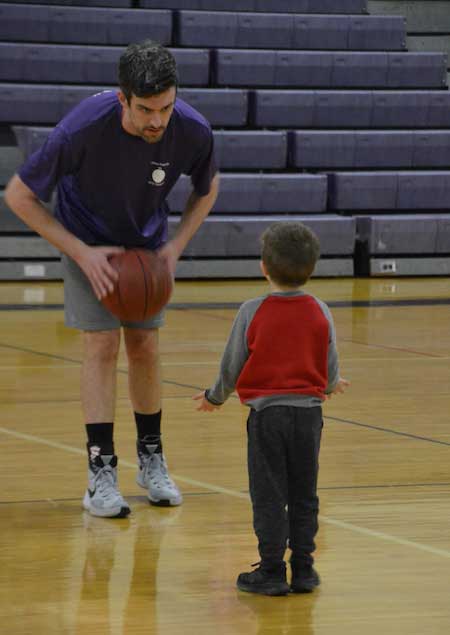 Albion teacher Josh Green warms up with his 3-year-old son, Hollis, before the game at the high school gym.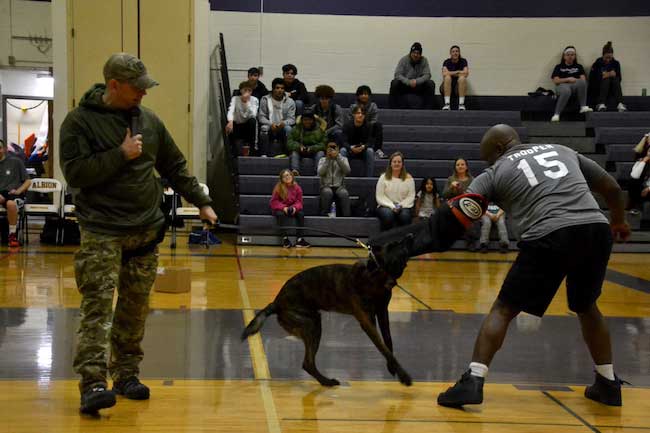 State trooper Randy Shenefiel, left, did a demonstration with Arry, an explosive detection dog. Shawn Gourdine, right, also is a state trooper and K9 handler.
Arry is named for Sgt. Harry Adams, a member of the State Police who was killed on Sept. 1, 1951 on Sawyer Road near Albion. He was directing traffic at an accident scene when he was struck by a car.
All of the K9 dogs at the State Police are named for troopers who were killed in the line of duty.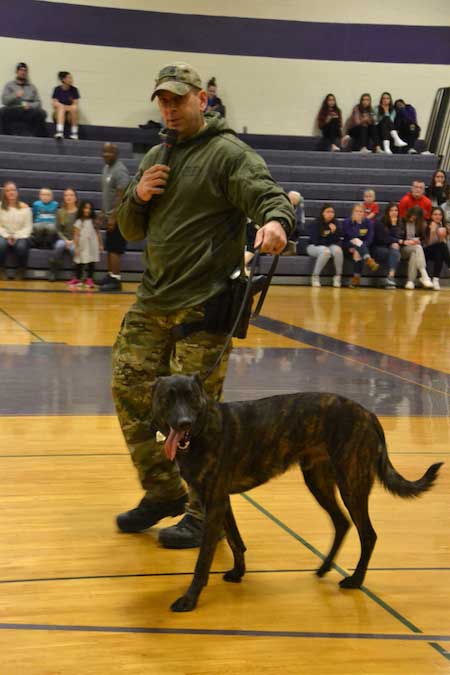 State trooper Randy Shenefiel introduces Arry to the crowd during halftime at the game. They are based out of Niagara. Arry is a Dutch Shepard that specializes in explosives, patrol and tracking.