Photos: Blue Heron takes off from Erie Canal in Albion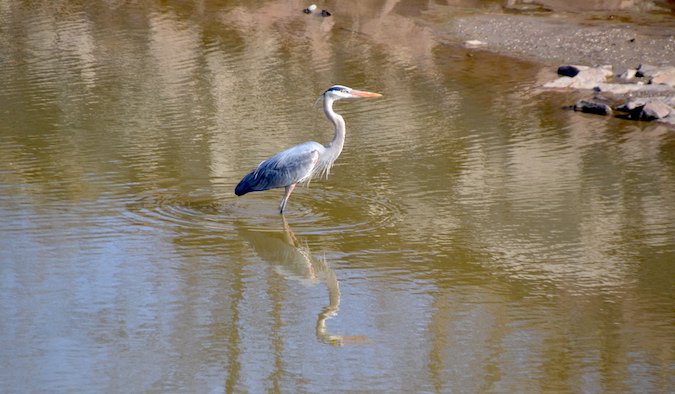 Photos by Tom Rivers
ALBION – This blue heron was enjoying the shallow water of the Erie Canal in Albion today at about 4:30 p.m. The heron was not far from the Keitel Road bridge.
I saw the blue heron while I was walking along the towpath after getting a few photos of a brush fire along the canal embankment.
I've tried for many years to get a good blue heron photo. I see them often along the canal, but they usually take off before I can get close enough for a decent photo.
This time the blue heron hung on long enough for me to get a crisp photo.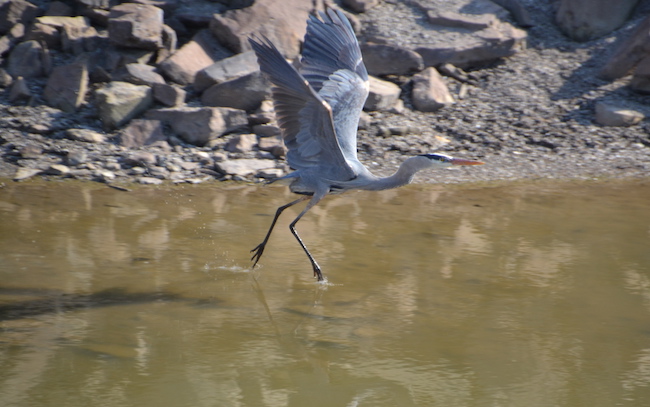 The heron starts to take off in flight.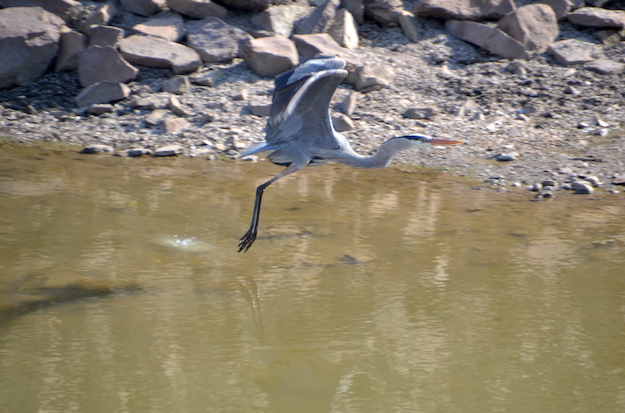 It is headed east on the canal. They usually don't go too far, maybe 50 to 100 yards, and settle in at a new spot.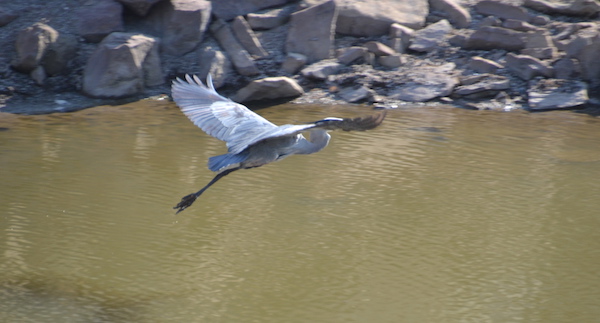 Today was a record-breaker for warmth on April 8. The 84 degrees in Buffalo broke the previous record of 75 set in 1921, the National Weather Service reported.
In Orleans County, the forecast the next few days includes a chance for showers Friday morning and then sunny and a high of 69. Saturday will be mostly sunny with a high near 79, followed by showers on Sunday with a high near 70.