Photos: 50-mile ride to highlight small businesses starts in Holley

Trek will pass through 4 village business districts, 8 towns
HOLLEY – A caravan of trucks and other vehicles head down Route 31 near the start of a 50-mile trip throughout Orleans County to highlight small businesses in the community. Art Hill Excavation in Medina is in front in the yellow trucks.
The caravan had more than 100 vehicles when it started at 9 a.m. at the Holley Business Park.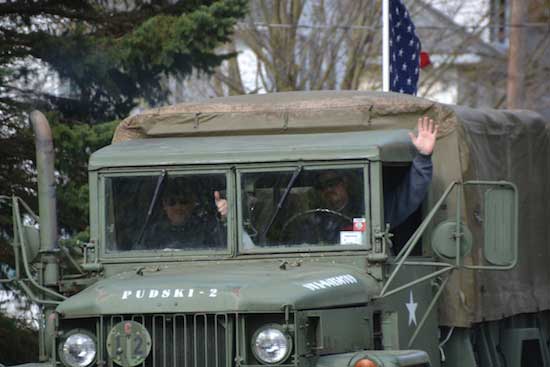 These two head down Route 31 in Holley. The route turned on Countyline Road to head to Kendall.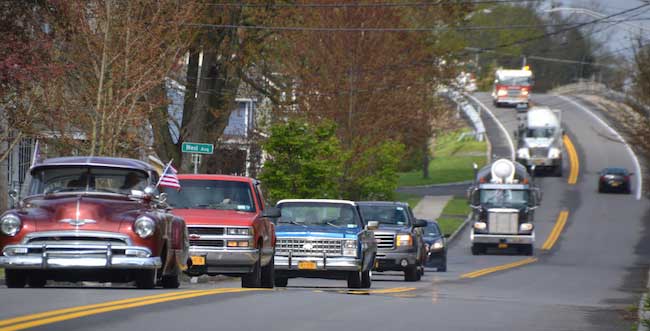 After Holley and Kendall, the caravan then goes to Carlton, then to Albion, Medina and concludes in Lyndonville. Adam Johnson, organizer of the ride, estimates the route will take about 2 hours with the group finishing in Lyndonville at about 11 a.m.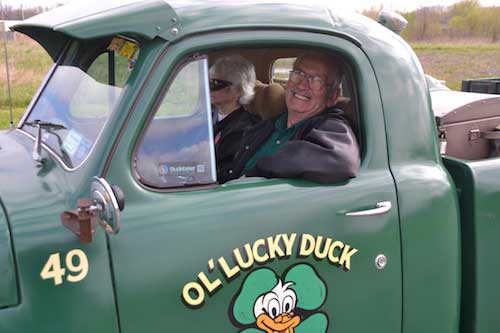 Larry and Edie Hendershott of Wheatland brought a 1949 Studebaker for the ride. They said they were thankful to be out of their house.
"We've been home too long," Mr. Hendershott said.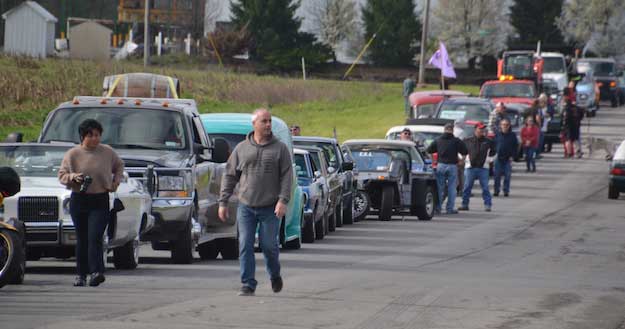 Adam Johnson, owner of the 39 Problems bar and restaurant in Albion, checks the lineup of vehicles at the Holley Business Park.
Johnson said many businesses are eager to reopen. They have been sidelined the pass two months and are feeling financial pressure. They are concerned about the businesses' viability and also about their employees.
Today's ride was intended to showcase small businesses in the community.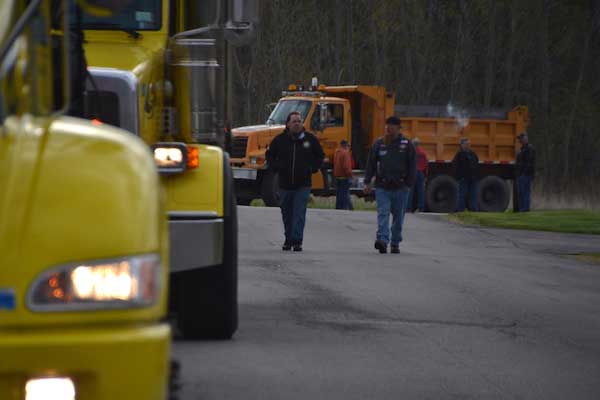 Some of the participants wait for the ride to start in Holley this morning.
Orleans Hub expects to have more coverage later of the ride.