Photo of sunrise at Point Breeze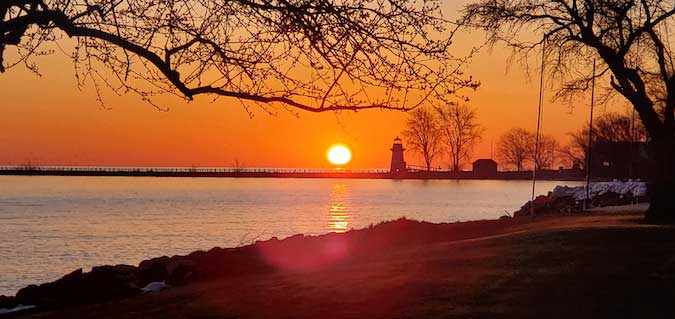 POINT BREEZE – Bob Chaplin sent in this photo he took this morning at 6:15 of the sun coming up at Point Breeze with the Oak Orchard Lighthouse and the Oak Orchard Harbor.
The photo was taken at Oak Orchard on the Lake.
The forecast the next few days includes a high near 70 on Wednesday, with a chance of showers before 2 p.m.
Thursday will be cloudy with a high near 62, followed by a chance of showers on Friday with a high near 55.